This is a list of the 10 best rated 3D printers that you can buy on Amazon (Fall / Winter 2017). 
How the list works
The selection we made follows a few criteria. All 3D printers listed here are available on Amazon and have an Amazon buyers rating of 4 stars or higher. They must have at least 50 buyer reviews. No. 1 & 2 on the list are printers we've tested ourselves.
What are the Best Rated 3D Printers Available on Amazon – Fall / Winter 2017
Following these rules, we ended up with ten 3D printers. Do you know of a 3D printer that is not on the list and should be added? Please let us know in the comments or contact us.
1. Sindoh 3DWOX DP200 3D Printer
4.9 stars, 97 buyer ratings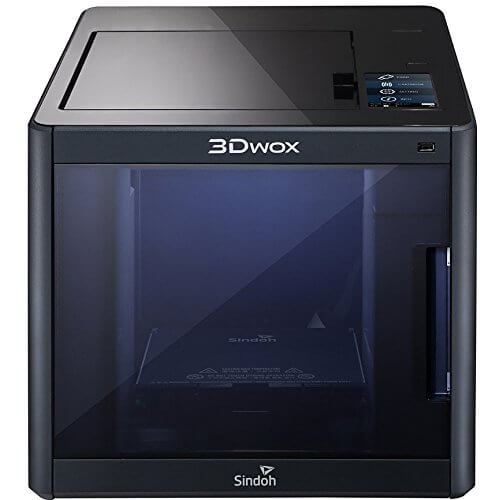 At the top of the list is the Sindoh 3DWOX DP200. This 3D printer comes fully assembled, has bed leveling assistance and remote monitoring.
The Sindoh is praised for its usability. This 3D printer is simple to set up and very easy to use. It is a reliable 3D printer that is worth your investment. Check price on Amazon.
2. LulzBot Taz 6
4.4 stars, 65 buyer ratings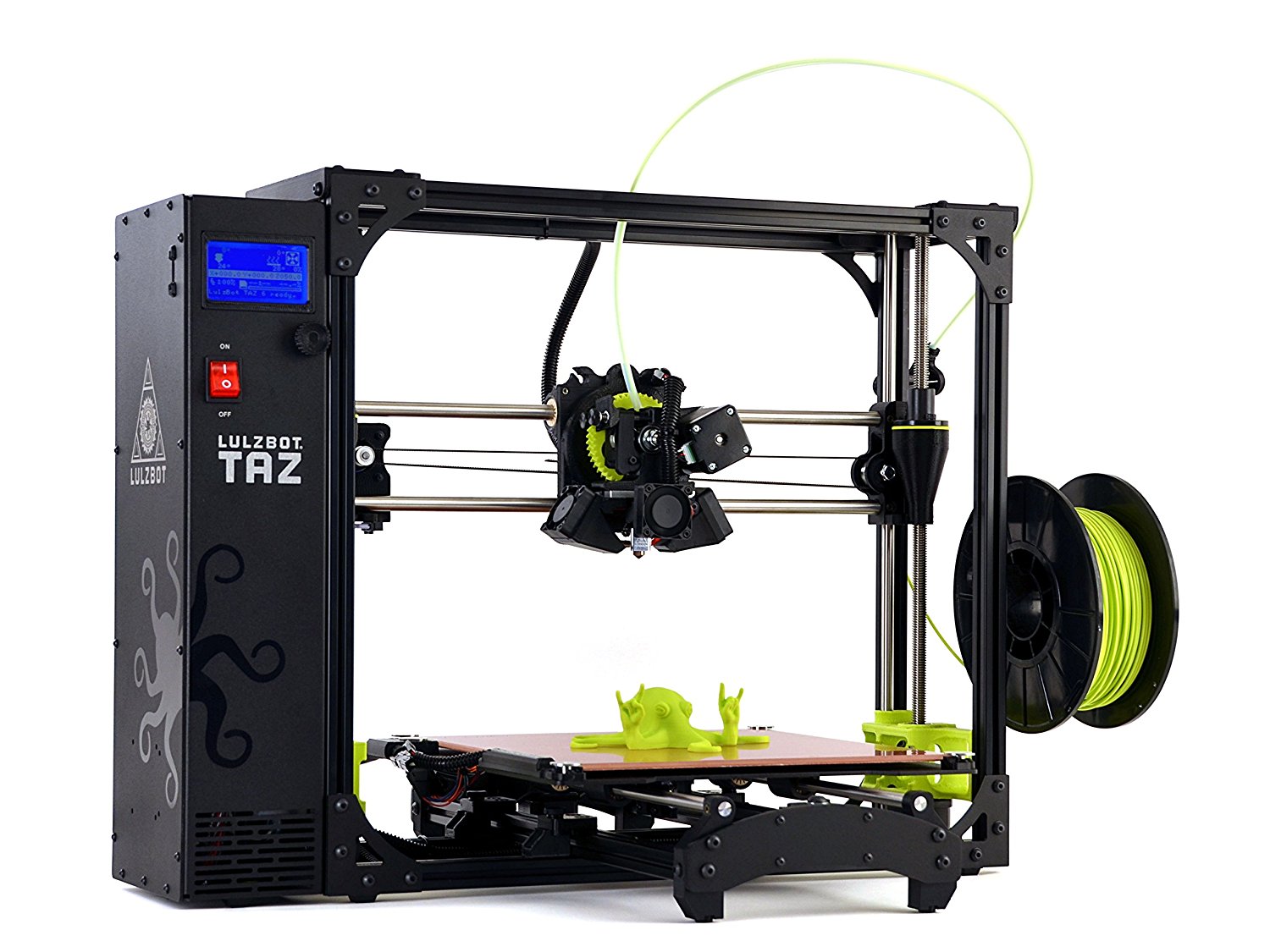 Perfect printer to everyone who's 3D printing on a regular basis. It's perfect for small businesses / professional users. The fully automatic bed leveling and modular tool head will minimise your downtime and the open design of the printer makes it easy to clean and maintain. Check price on Amazon.
3. LulzBot Mini
4.1 stars, 164 buyer ratings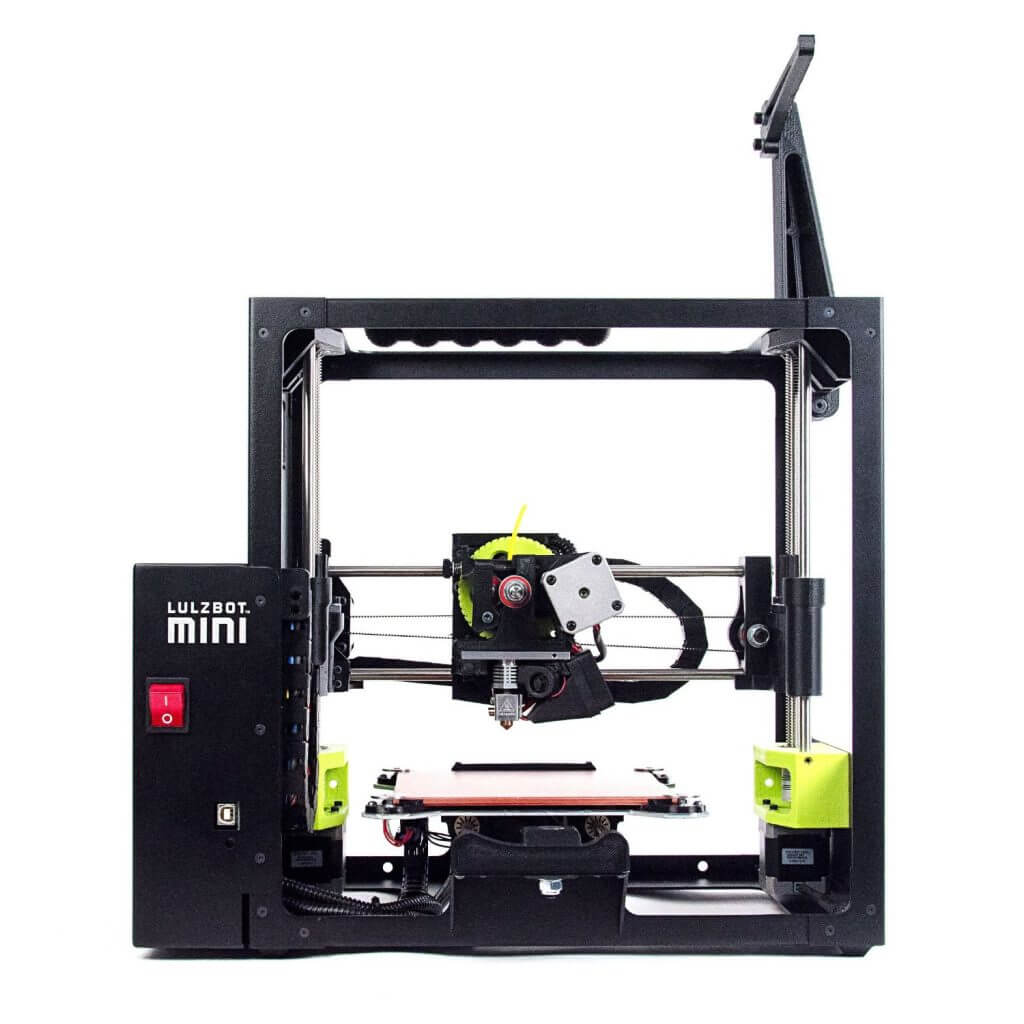 With this 3D printer you can not go wrong. The Mini is a great one for beginners. Easy set up and easy to use. The Lulzbot Mini is equipped with auto-bed leveling, auto-nozzle cleaning, an easy carry handle, new Cura software, and a low maintenance PEI print surface. It has a modular tool head carriage design that allows plug-and-play with different print heads. Check price on Amazon.
4. FlashForge Creator Pro 3D Printer
4.6 stars, 814 buyer ratings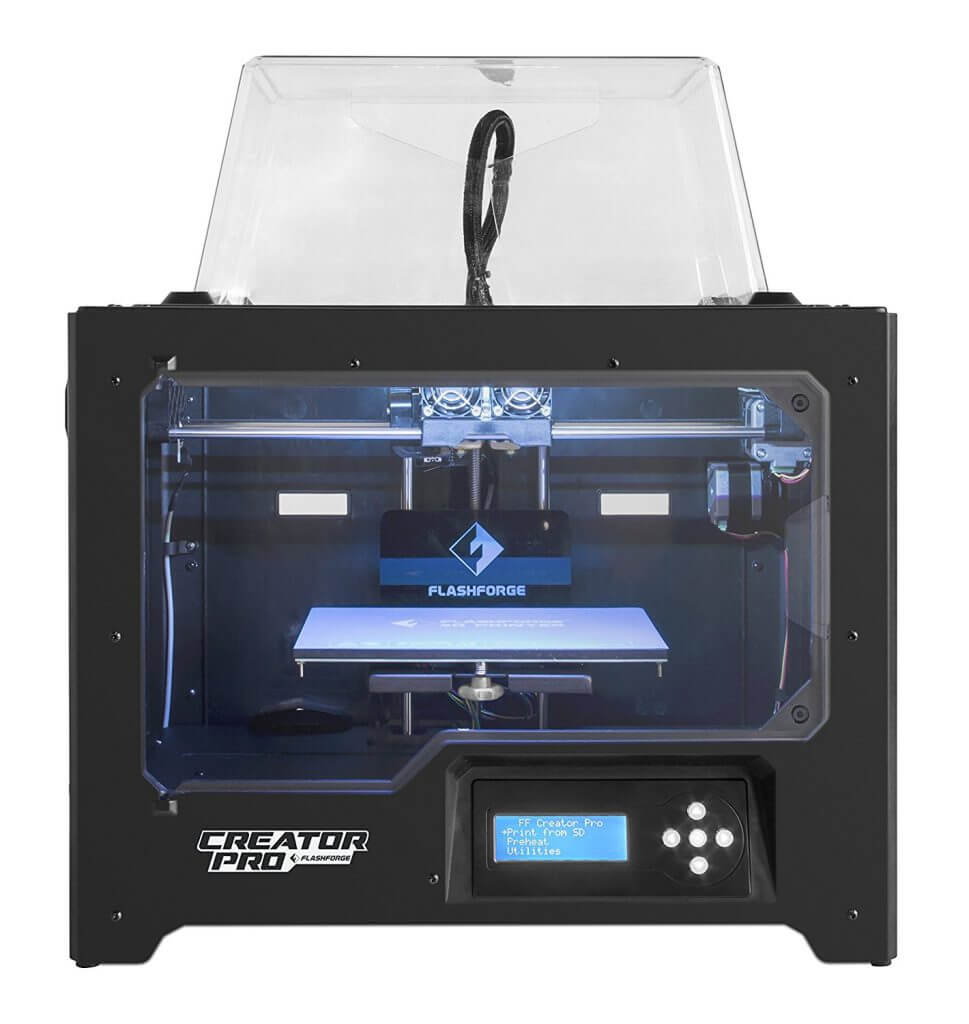 The Creator Pro pre-assembled 3D printer has the most buyer ratings of this list, and probably even as a 3D printer on Amazon. It is clear that this is a popular 3D printer that is broadly recognized as a good bang for the buck. Getting a 4.6 star avarage from 690 buyers is quite something.
This 3D printer comes with a sturdy metal frame and reinforced printing platform which results in high stability during printing. It has an enclosed printing chamber so you can safely print with ABS. It is equipped with a dual extruder 3D printer so the Creator Pro can print with two materials or colors. Check price on Amazon.
5. ROBO 3D R2
4.2 stars, 59 buyer ratings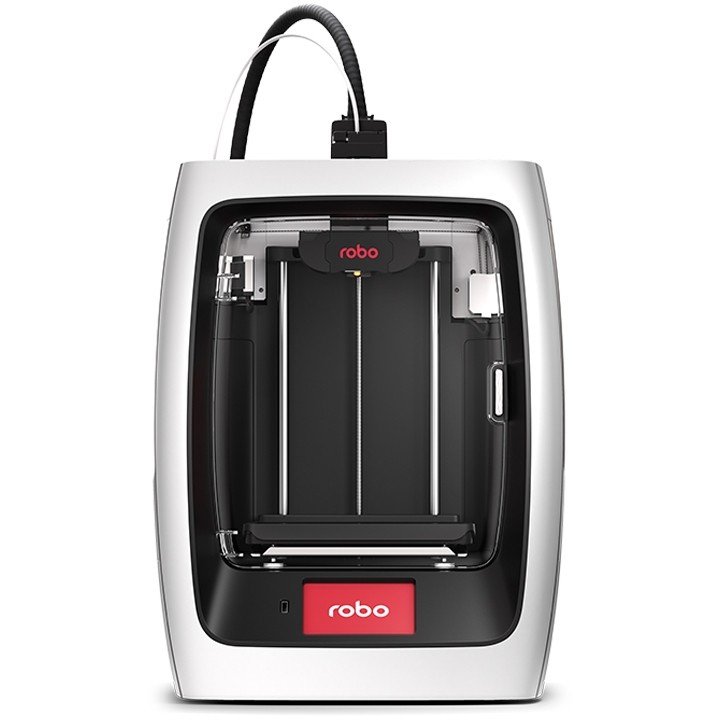 The Robo R2 is a high quality plug and play 3D printer. Featuring a large 8 inch x 8 inch x 10 inch build volume, it has one of the fastest print speeds in the 3D consumer space with 250 mm per second and one of the largest build volumes in its category. With a built-in 5-inch color touch screen as well as WiFi and mobile connectivity it is fully compatible with Robo's new print app, so you can 3D print right from any iOS device. Check price on Amazon.
6. FlashForge Dreamer Dual Extruder 3D Printer
4.4 stars, 126 buyer ratings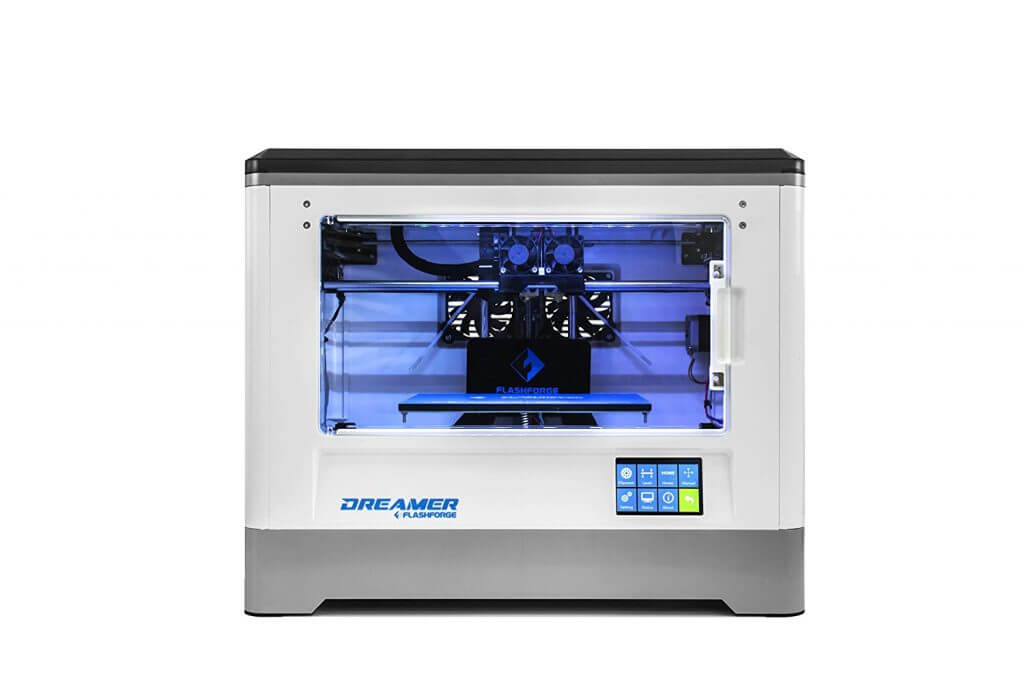 This 3D printer comes with a high end full enclosed 3D print chamber. You can regulate enclosure temperature and print safely with ABS. It has built in WIFI and built in memory so you can upload and safe prints on the 3D printer. The printer runs on FlashForge own created software FlashPrint which is compatible with both Skeinforge and Slic3r. Overall a great reliable 3D printer to have in your office or at home. It comes with a lifetime support provided by expert FlashForge technicians. Check price on Amazon.
7. FlashForge Finder 3D Printer
4.4 stars, 240 buyer ratings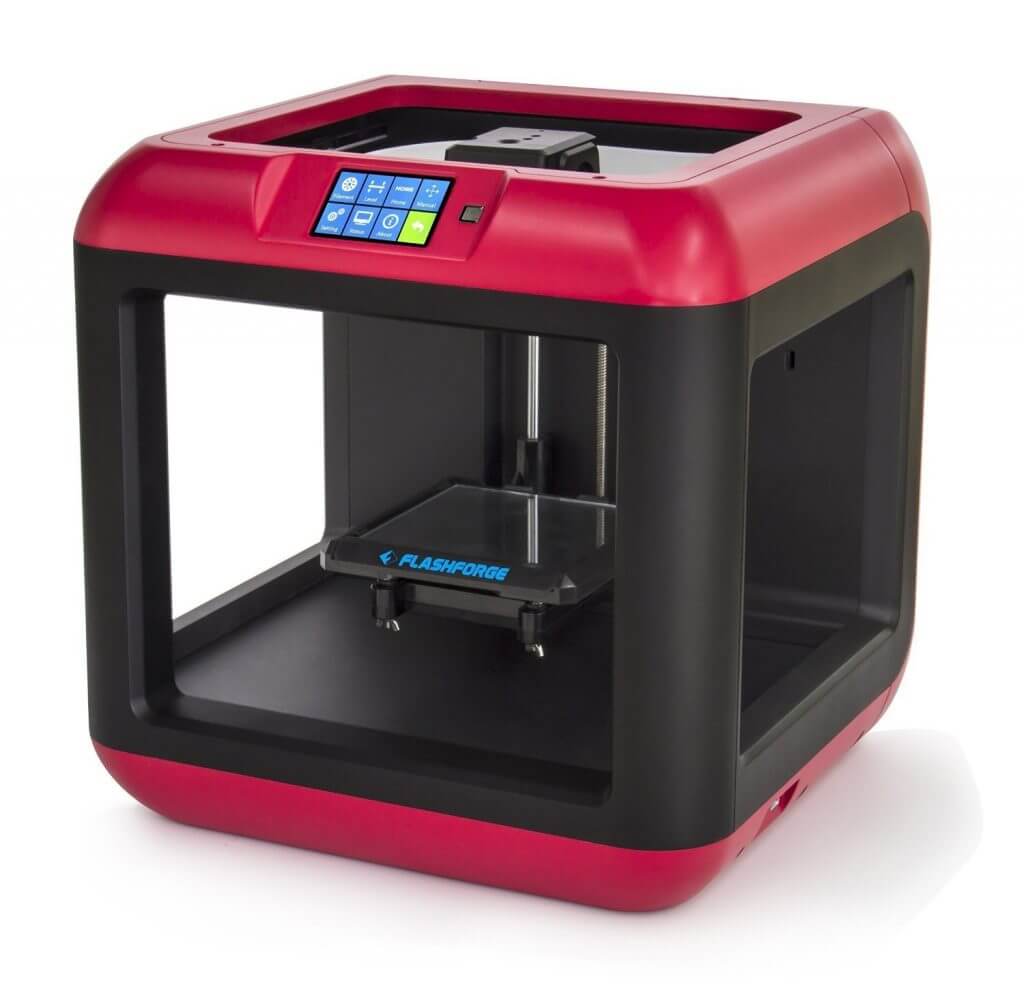 What's so great about the FlashForge Finder is that it is a true plug-and-play, easy to use, safe 3D printer. This one is made to be used in schools, around children, by beginners. It doesn't have a heated bed and can only 3D print PLA. The print bed does have an easy slide-in build plate so you can easily remove printed objects from the plate. Check price on Amazon.
8. JGAURORA Prusa i3 DIY 3D Printer Kit
4.0 stars, 92 buyer ratings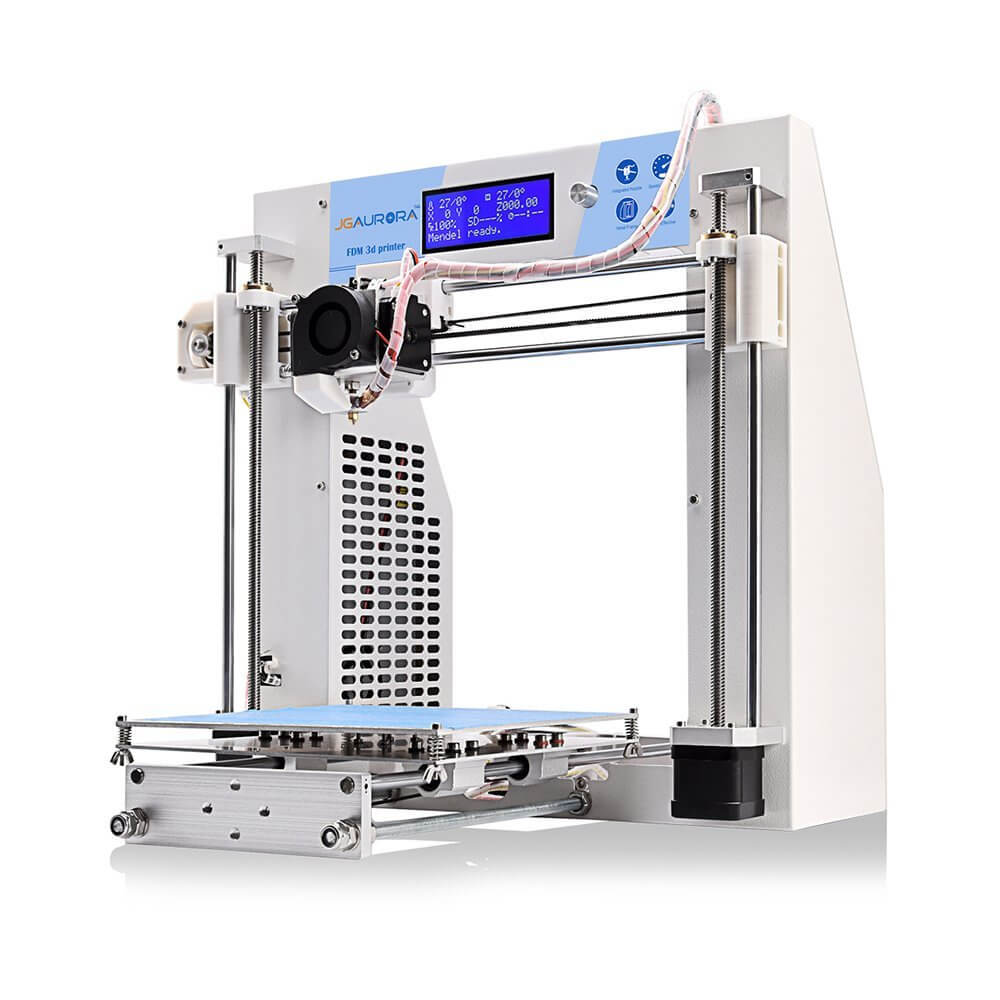 This 3D printer based on the Prusa i3 model has an all metal frame, including the YZ axis. This is a sturdy 3D printer capable of giving good quality prints. It is equipped with an MK2 extruder, T-Type threaded rods, LCD 2004 panel, SD reader and it supports stand alone printing. The comments are quite positive and good customer service is praised in the buyer reviews. Check price on Amazon.
9. Anycubic i3 Mega
4.0 stars, 67 buyer ratings
With its touch screen display, auto resume feature and auto bed leveling, the Anycubic i3 Mega is one of the more user friendly 3D printers in its price range. Check price on Amazon.
10. Qidi Technology X-ONE
4.5 stars, 161 buyer ratings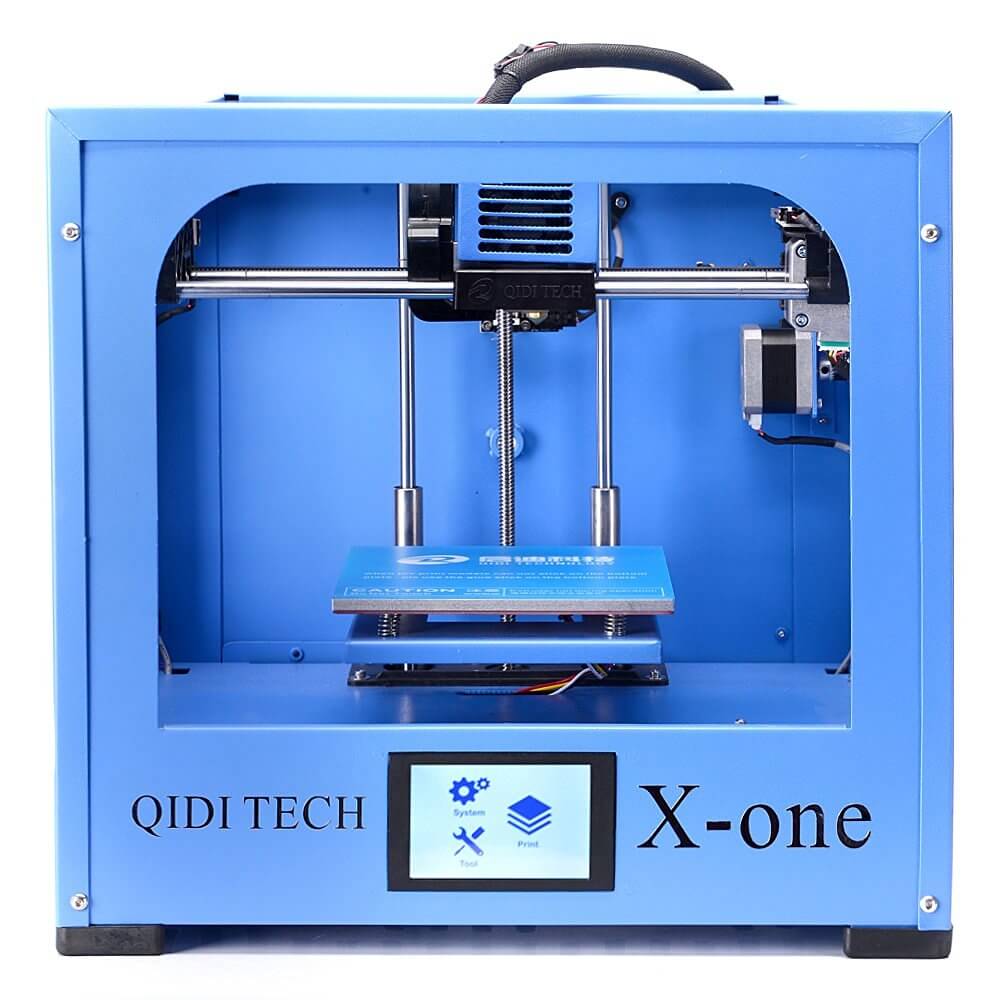 The Qidi Tech X-one has a full metal double layered frame that makes the 3D printer very stable. It also has a 3.5 inch touchscreen with simple to use interface. The heated bed can be warmed up to 110C so the 3D printer can support both PLA and ABS. Check price on Amazon.