3D printers are getting bigger in size and the mantra seems to be bigger is better. These large bed 3d printers can set you back by quite some mullah but fret not!! We have compiled a list of such 3d printers that are available at an amazing price. We have included the discount code along with a brief description of each 3D printer. You can enter the code in the 3D Printers Bay store check-out and get some great discounts.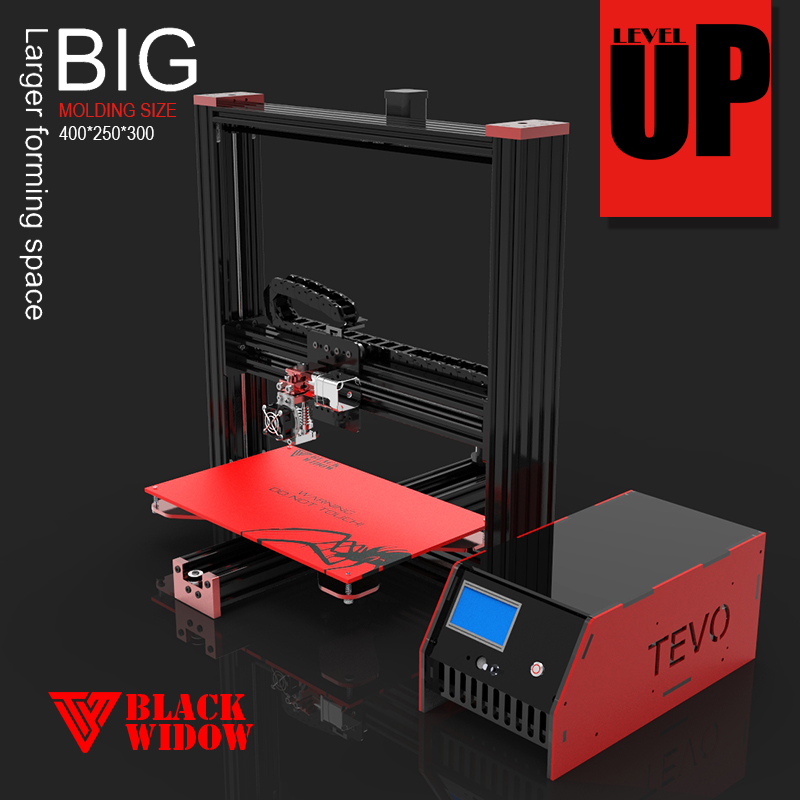 Tevo is surely becoming one of the most upcoming 3d printer manufacturers thanks to its products like Black Widow and Tarantula. The Black Widow has a huge build volume of 370*250*300mm and can print with variety of filaments like PLA, ABS, Flexible PLA, HIPS, WOOD,PVA, Nylon. The video below is an unboxing of the printer which shows how well the printer packaging is and the ease of assembly. The cost of this printer is available for around $500 and an added discount of $20 makes it an offer that cannot be ignored.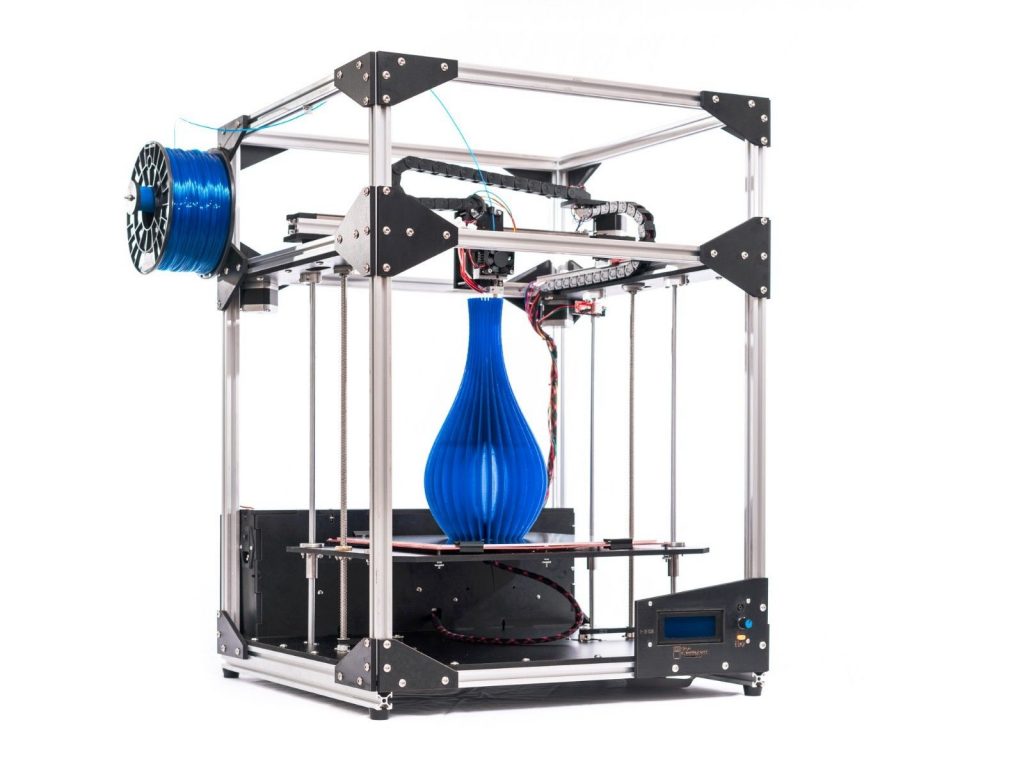 If Tevo printers have a big build volume, this printers build plate is massive. The print area for this printer is 300x300x400mm and with heated bed can print with most 3d printer filaments. The printer is made by one of the few manufacturers from USA and that reflects on the quality of materials used to make this printer. The printer's extruder can reach temperatures above 250degrees which is needed to print materials like Polycarbonate but remember that pushing the extruder temperature can drastically reduce the life of the filament. Folger Tech FT-5 is also available for $499 use the code mentioned above and gets an additional discount of $28 which makes USA shipping is absolute free from Folger.
Multoo MT1 
– HALLO40 (40 USD OFF)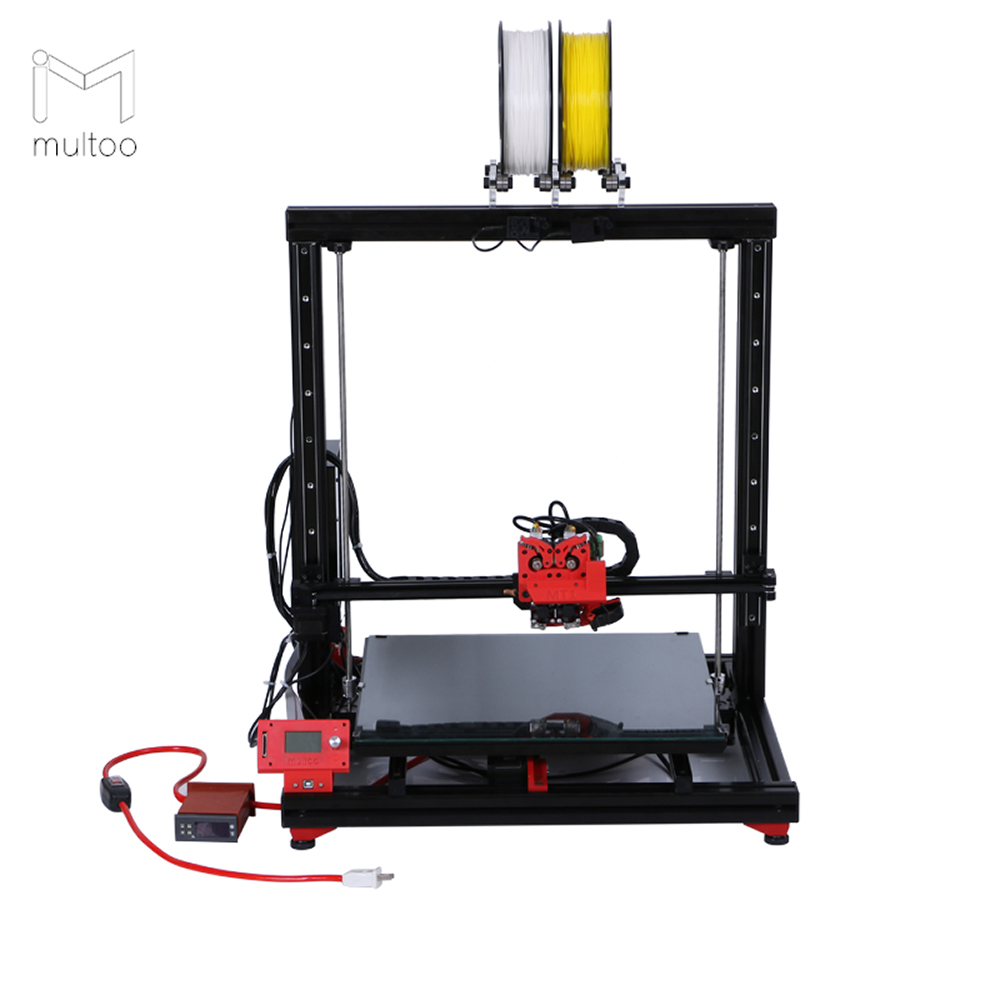 This 3d printer is a premium range Ultra High Precision Large 3D Printer which can be used as a single or dual extruder 3d printer. The build volume is also huge at 410*400*400mm with heated bed. The printer also works as an Engraver which works at 500mv, 405nm. Multoo MT1 is quite special as this printer comes with dual power supply and semi auto bed levelling function, one which runs the extruder as well as other electronics of the printer and the other works as a standalone power source for the heated bed. Multoo MT1 sells for $1,199 for a limited period of time and the discount code could get you added discount.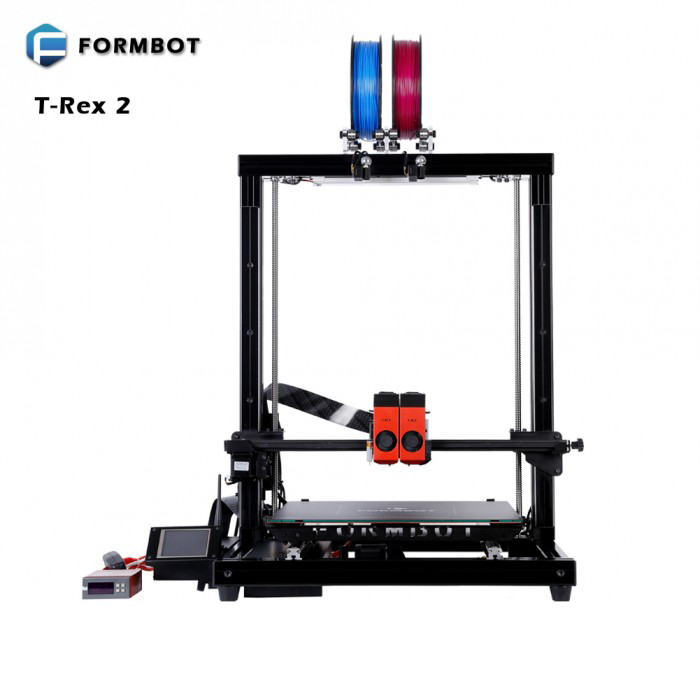 With a 400x400x470mm this one has the biggest 3D printer bed till now and slightly smaller that the next one on the list. Large printer bed is a great choice but we don't print big models all the time, at those times this printer can print 2 models at the same time using its Independent Dual Extruder. In addition, Dual color Printing can also be achieved with extruder joint .The printer has some more exclusives like having BL Touch Auto Bed Levelling, 3.2″ Full Colour Touch Screen. Wifi Module and Laser Engraver Upgrade Kit are also available at an added cost.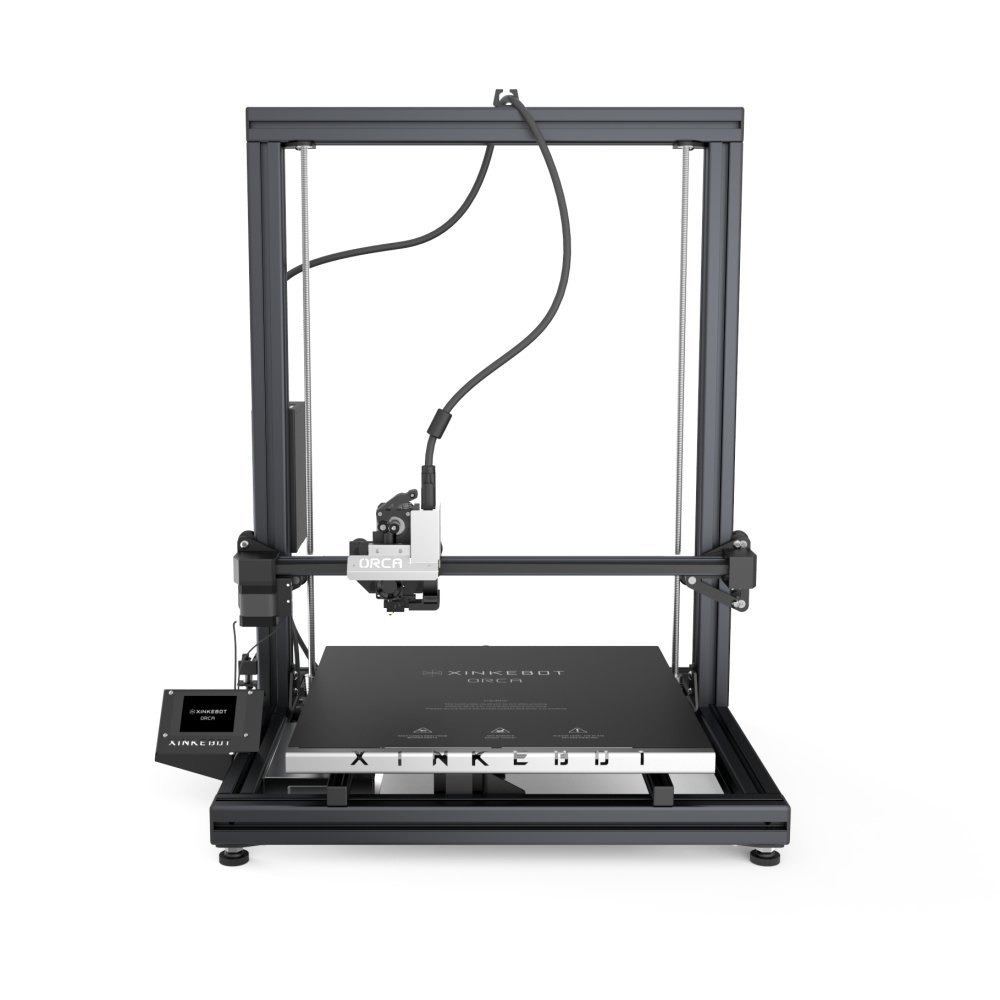 This one has the biggest printer volume @ 400 x 400 x 480mm. The printer used special magnets to hold its swappable single and dual extruders with extraordinary precision and stability. It also has some other features like Full colour display, Heated build platform, Borosilicate Glass Plate for easy of print removal which is further assisted with Custom designed Print Surface.