While the state of bioprinting is advancing every day, there are very few select machines exclusively for bioinks. BioBots is taking up that mantle and developing bio-engineering tools necessary for 3D printing. The company's newest newest release is titled the BioBot 2. The BioBot 2 is a compact desktop bioprinter that allows users to conserve space in the lab.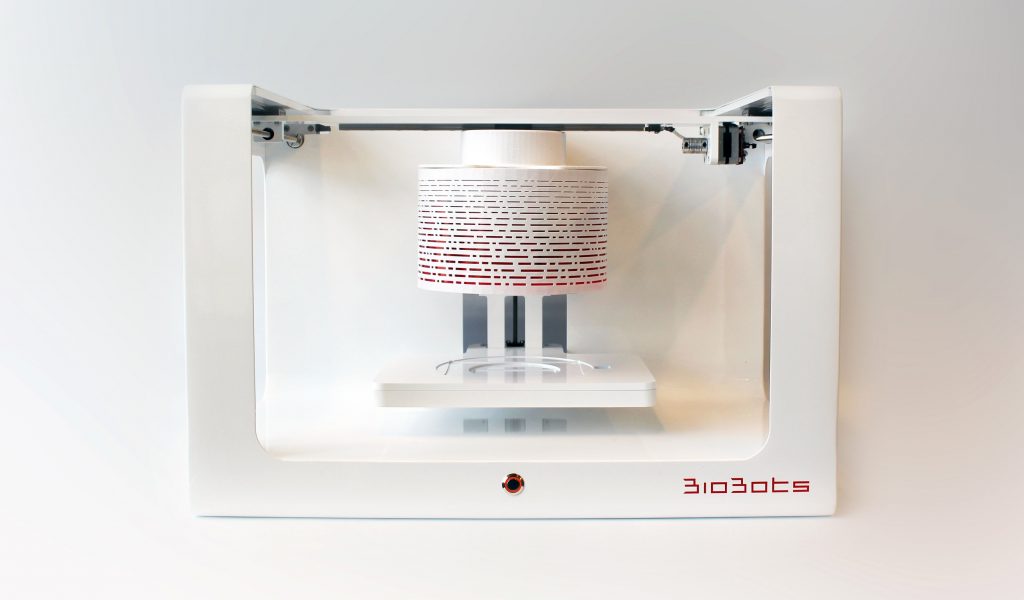 BioBot 2
This new bioprinter boasts a heated 6-head extruder along with UV and visible light curing. The extruder system works off of compressed air pneumatic system. This system allows the machine to use air pressure to adjust extrusion rates. Aside from the extruder system the resolution and achievable temperatures are also worth noting. It can print at a resolution of 1 micron precision on x, y and z axes at 4°C to 200°C.
The print bed heats to 120°C and can maintain 37°C cells in the plate. This comes in handy for preserving micro-organisms. The plate also has the ability to print onto petri dishes, well-plates and slides. This not only saves time but can even be better for the culture. Furthermore, it cements the machine's credentials as a lab-specialty device.
Another promising feature of BioBot 2 is the auto-callibration. By selecting an in-built option for auto-calibration users can enable the machine to align its own extruder settings. The device uses 10ml BD luer-lock syringes. The company also stresses that any bioink that fits onto the syringe is compatible with the machine.

About BioBots
BioBots specialises in bioprinters and bioinks. They will also begin producing their own software in the near future. The company works with a large network of Universities, including but not limited to Stanford, Columbia and MIT.
In the past few weeks, we have covered many different advances in bioprinting. Want to know more? Here are a few previous articles on the subject: