If you want to print really detailed miniatures or jewelry at home, a resin based desktop 3D printer is what you need.
While print fragility, print size and material handling are still issues with resin 3D printers, many tinkerers have taken a shine to light curable and UV-based methods of 3D printing.
We constantly update this list, so you can always check back to find out what the best cheap resin 3D printers are.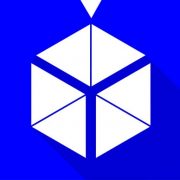 Heads up: our content may contain affiliate links. If you buy something through one of those links, you won't pay a penny more, but we'll get a small commission. Read more here.
Cheap Resin 3D Printers
ELEGOO Mars UV
Technology:LCD
Print size metric:120 x 68 x 155 mm
Print size imperial:4.7 x 2.6 x 6.1 inches
Printable materials:Photopolymer resins
ANYCUBIC Photon S
Technology:LCD
Print size metric:115 x 65 x 165 mm
Print size imperial:4.5 x 2.5 x 6.5 inches
Printable materials:Photopolymer resins
ANYCUBIC Photon
Technology:LCD
Print size metric:115 x 65 x 155 mm
Print size imperial:4.5 x 2.5 x 6.1 inches
Printable materials:Photopolymer resins
Anet N4
Technology:LCD
Print size metric:120 x 65 x 138 mm
Print size imperial:4.7 x 2.5 x 5.4 inches
Printable materials:Photopolymer resins
SparkMaker
Technology:LCD
Print size metric:98 x 55 x 125 mm
Print size imperial:3.8 x 2.1 x 4.9 inches
Printable materials:Photopolymer resins