That 3D printing food is possible is no news for anybody who calls himself a 3D printing fan. That you can now buy your own food printer for only $3000 USD is on the other hand BIG news.
Essential Dynamics created the Imagine 3D Printer. This good looking machine can print a whole range of materials, including chocolate, silicone, cheese, epoxy, organics.. I can go on for a while but as the Essential Dynamics team claims: "It's a syringe based design. If it extrudes, it prints.". And it does it fast. The Imagine can print a chocolate cupcake under two minutes.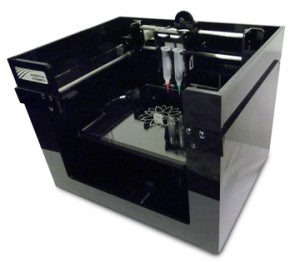 The Imagine printer comes fully assembled but has a long pre-order list so if you're craving for one, be fast and order now.