This weekend Ultimaker announced that you can now buy your Ultimaker fully assembled. This is a smart but also necessary move from Ultimaker to keep up with the competition. These printers are fully tested and ready to go.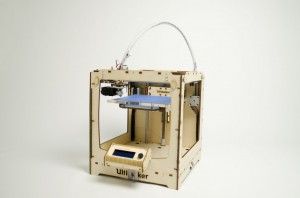 Extras
When you buy your fully assembled Ultimaker printer, you also get:
Ulti-controller. With an Ulti-controller you can operate your Ultimaker without the need of your computer's USB port, so you can print anywhere you want as long as there is a power socket. Another great benefit is that you can change speed and/or temperature during the printing process, giving you more control over your prints.
1 roll PLA
All the necessary tools. Eg. blue scotch role and the hex screw driver.
Cost
The fully assembled 3D printer plus the extras will retail for 1699 Euro (excl. VAT). If you're interested, you can place your order here.
Thanks for the tip Erik!