Five years ago Tractus3D launched their first industrial filament extrusion 3D printer. In the past few years, they've managed to grow their product range from XL machines that can print up to 2.1 meters high, to desktop devices capable of printing high temperature polymers. And today they are celebrating their 5 year anniversary with a very special offer.
Why all Tractus3D machines use the Delta arrangement
In FDM 3D printing, there are several types of mechanical arrangements. Tractus3D is known for using only the Delta systems for their machines, so here's a little elaboration on why they made this decision.
Delta 3D printers also use the Cartesian coordinate system, but do not use linear-motion tracked movement to deposit filament. Instead, they use three arms, each consisting of a parallelogram. They also move from one X or Y point to another, but do so by changing the angles of these parallelograms. The arms of a Delta 3D printer hang down from a fixed platform. All of the mechanics that drive the motion of the arms are located in that platform. As a result, the print head of the Delta 3D printer is a lot lighter than if it also had to contain motors for movement. This reduced weight leads to reduced inertia. By reducing the inertia, particularly at the end of a movement, the production head is able to respond quickly, while retaining its accuracy.

A Delta 3D printer usually features a fixed and circular print bed. They excel at printing tall, circular shaped objects in comparison to their square shaped Cartesian counterparts. Even the highest point of a tall print can be produced exceptionally accurate with a Delta 3D printer.
Delta printers are also known for their modularity. It's fairly easy to make them bigger, especially in height, due to their design. Additionally, with an overall less complicated construction, maintenance costs are low.
If you don't need a lot of horizontal build space, but instead want to print high & fast in the z-direction, then you should consider a Delta 3D printer.
What's the 5 Year Anniversary Offer?
Free T1250 with every T3500 or T3000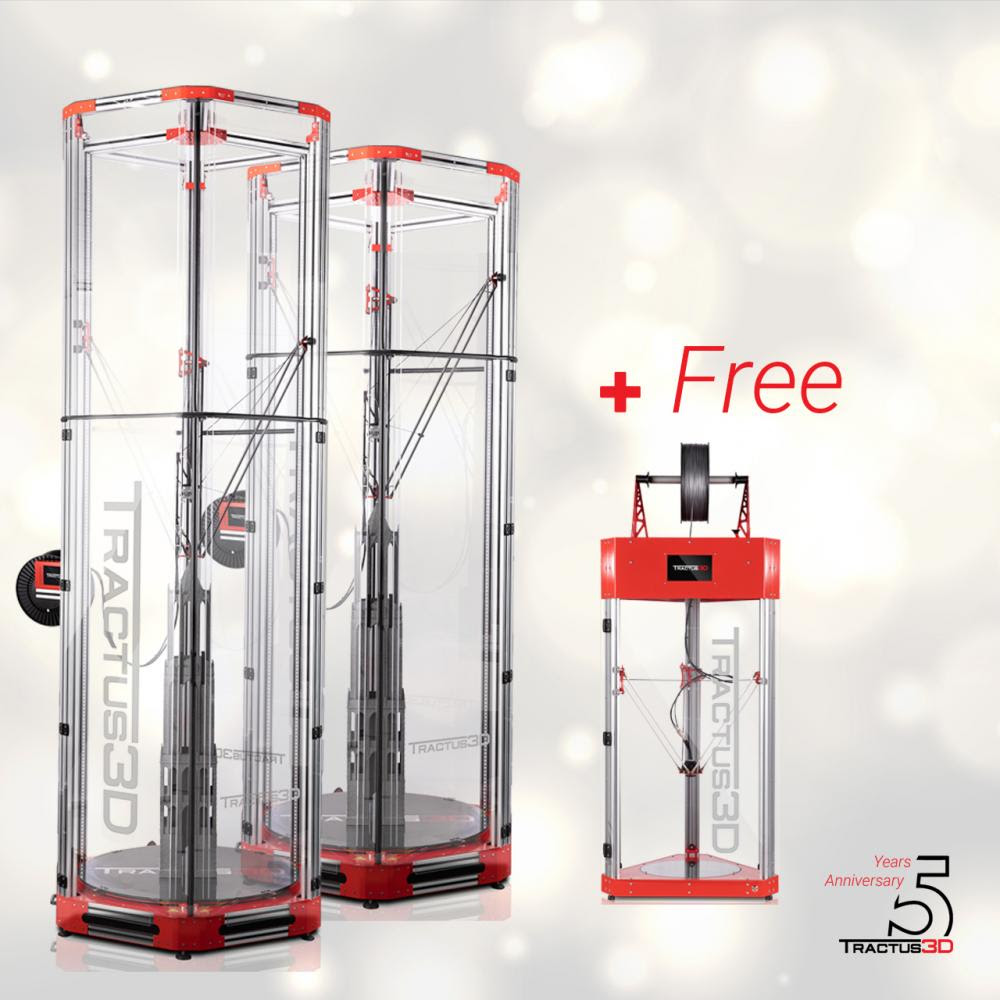 Free T850 with every T2000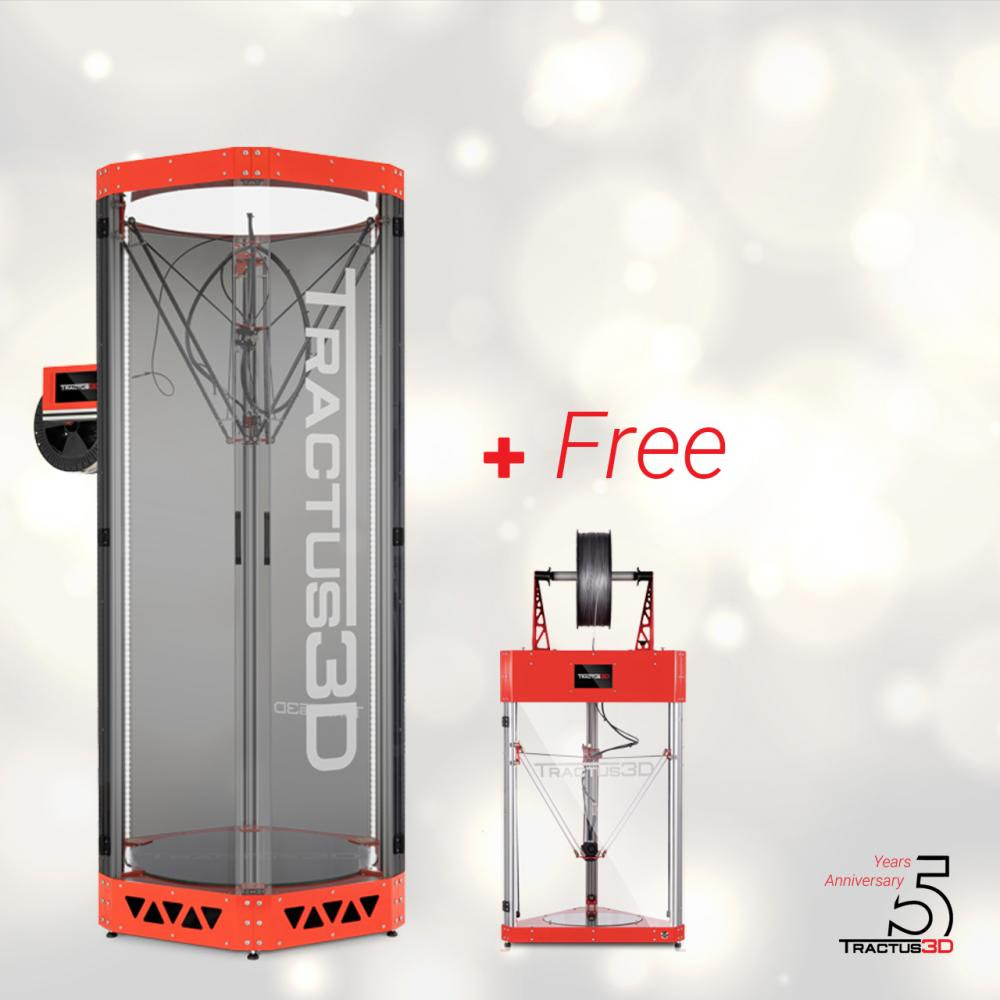 Free Base850 + roll of PEKK-C with every T850P