Dutch 3D printer manufacturer Tractus3D, known for their large scale Delta 3D printers, just launched a new model. This model is specifically developed for use of  PEEK and Ultem materials. They call it the T850P and it is quite something!
T850P PEEK 3D Printer
This model comes with a (controllable) heated printing chamber that can go up to 65°C. The nozzle temperature can reach 450°C. This heated chamber in combination with a high nozzle temperature is crucial for printing high quality PEEK parts. A high performance material like PEEK needs a high and very steady temperature in the build chamber for ultimate layer bonding and for the prevention of warping. These features make the T850P also very suitable for printing with carbon, Ultem and PEI materials.
Maurits Blok, the commercial director of Tractus3D says: "This material has properties that correspond to metals in terms of strength and heat and chemical resistance. Our clients find this material the ideal alternative for metal parts, and its applicable for medical applications as well, due to the sterilizability and biocompatibility of PEEK."
Modular Build
The modular build of the Tractus3D models, make it easy to add new features. Trelleborg Sealing Solutions, a prominent manufacturer of high tech sealing solutions, is one of Tractus3D's long standing customers benefiting from this upgradability. Trelleborg bought their first Tractus3D high temperature printer (V1) back in 2015, then upgraded this model to the V2 in 2017. Now they are upgrading their machine with the latest technology of the T850P.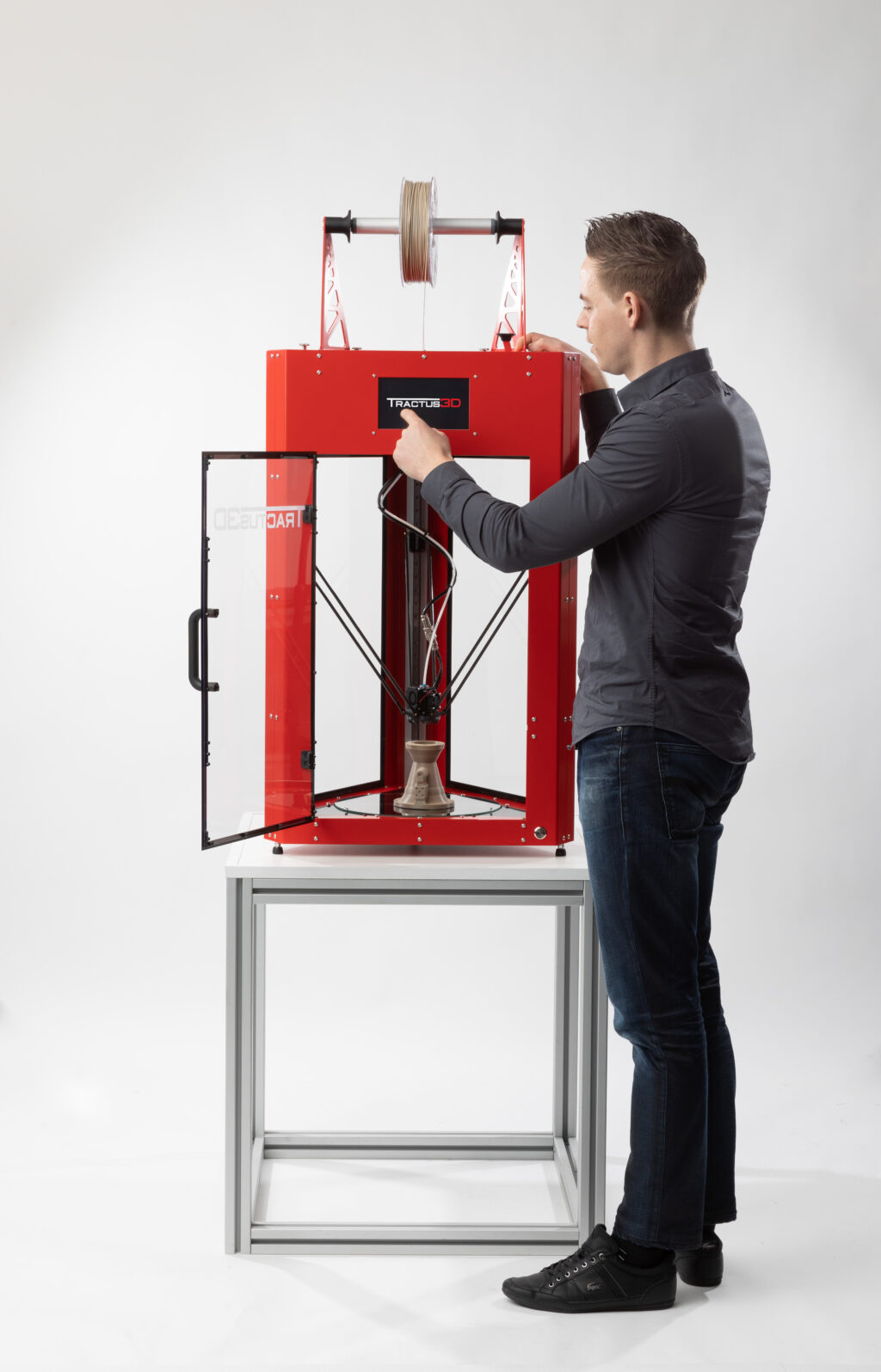 Service Level Agreement
Tractus3D has made their Service Level Agreement (SLA) freely available with the purchase of a T850P. This means that you receive a spare print head and when a print head gets dirty, you can swap the print heads and send the dirty print head to Tractus3D for professional cleaning at no cost. This SLA also provides unlimited support and discounts on filaments and upgrades.
Tractus3D T850P
- Capable of printing PEEK and Ultem
- Fast: extrusion volume up to 40 mm3/s
- Hight temp extruder goes up to 450 °C (842 ºF)
- Complementary Simplify3D software licence
- Service Level Agreement available
- Heated print chamber (80 °C (176 °F)
Specifications »