In what state is your brain currently? Probably you don't know the answer to that one, but that could change while wearing a certain headdress called NEUROTiQ. Fashion designer Kristin Neidlinger came up with this dress that lights up when a certain area of your brain is functioning. It doesn't just look arty, it's also an interesting social experiment.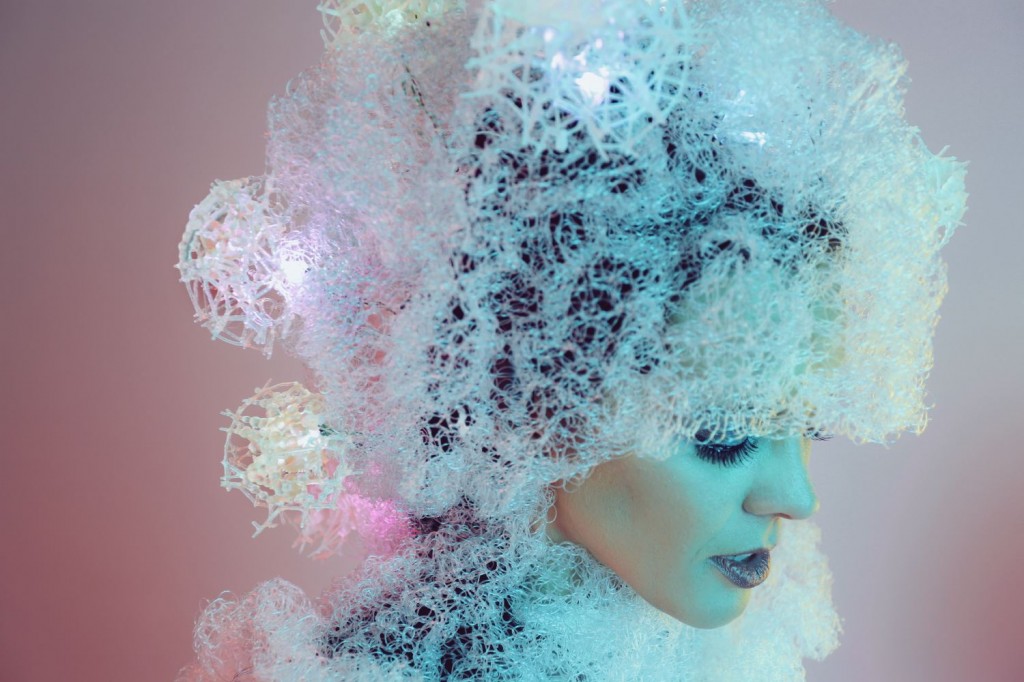 Neidlinger got offered help from company MACHINIQ and colleagues Grant Patterson and Nathan Tucker. They created a headdress with 14 different light points, which are all equipped with LED lights. These lights respond to brain sensors, which are connected to the brain. Each color represent a different state of the wearer's brain. In other words: if you're feeling angry or happy, then a certain light will tell your friends that this is your current state of mind.
For this dress, the team combined 3D printing technology with traditional knitting methods. The electronics are hidden behind a nylon knit, but as you can imagine this took a whole lot of time. All in all, the headdress even took 102 hours to create. Nevertheless, the results are superb. This certainly looks like something you've never seen before.
Whether it's about 3D printing the weather, using 3Doodler techniques or 3D printing architectural walls: 3D printing artists are using the technique wisely to create arty objects that go beyond post-modernism. Really, we don't need that term anymore in a world where contemporary techniques are being used to improve today's art. 3D artists, the world is following your work!
Credits images: Kristin Neidlinger, MACHINIQ, Grant Patterson, Nathan Tucker.