Dutch designer Iris van Herpen did it again. This time in collaboration with architect Julia Koerner, she unveiled her amazing 3D printed dresses during the haute couture week in Paris. This collection 'Hybrid Holism' is inspired by the 'living' architectural work of Philip Beesly and his 'Holizolic Ground' project.
Iris used a lot of different materials in this collection including metallic coated stripes, UV-curable polymer, mirrored copper sheeting, silicone lace and acrylic transparent sheets. The fabrication of the dresses was done in collaboration with Materialise and .MGX. No need to say more, just take a look at some of her creations.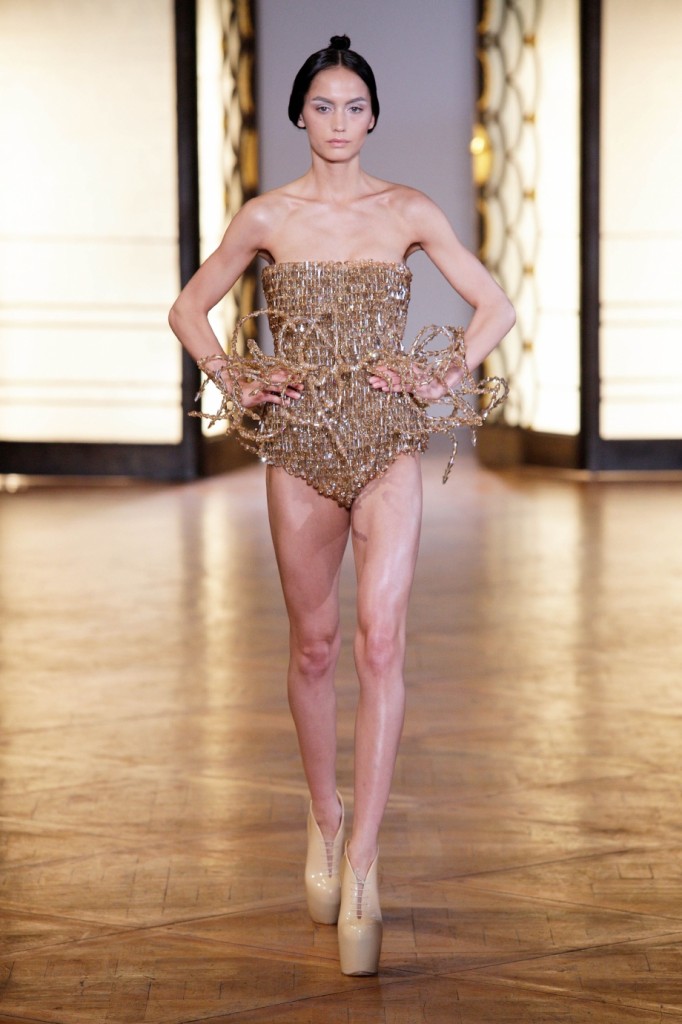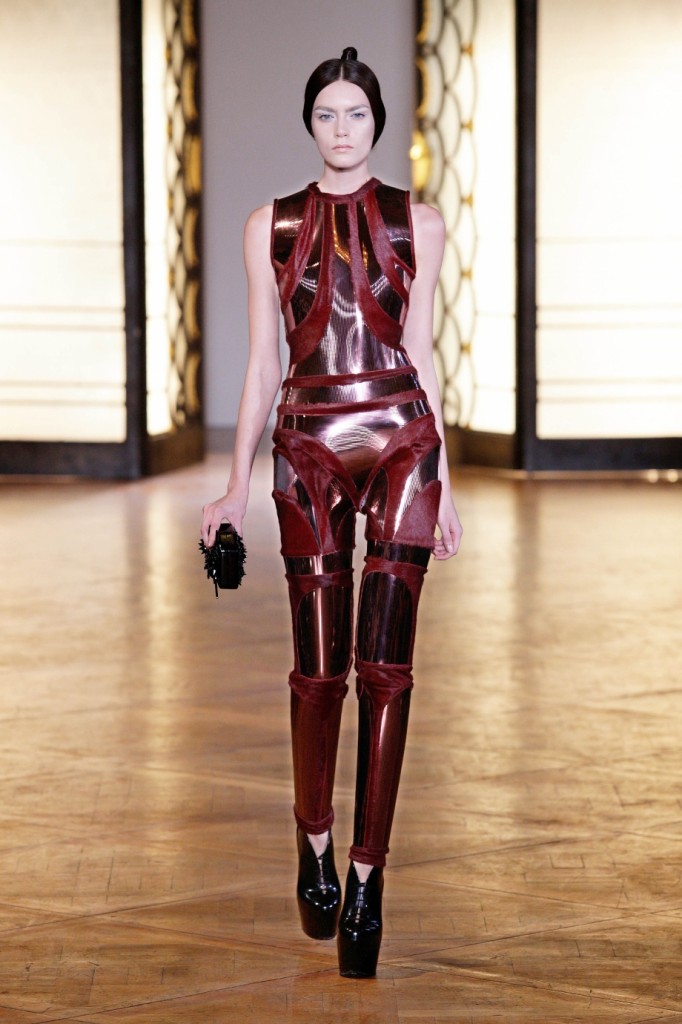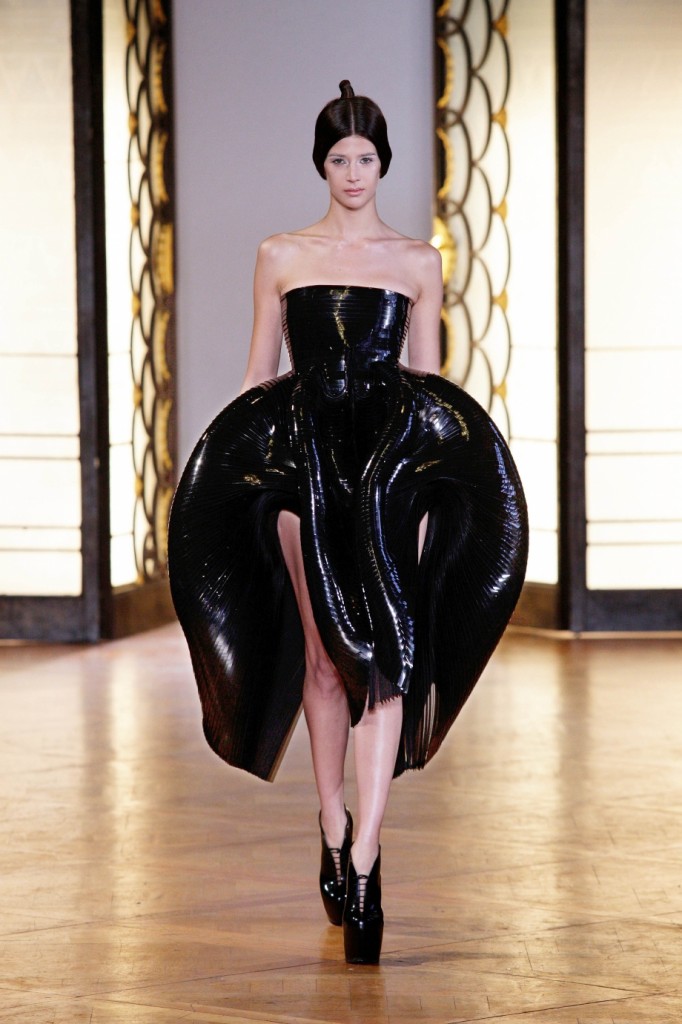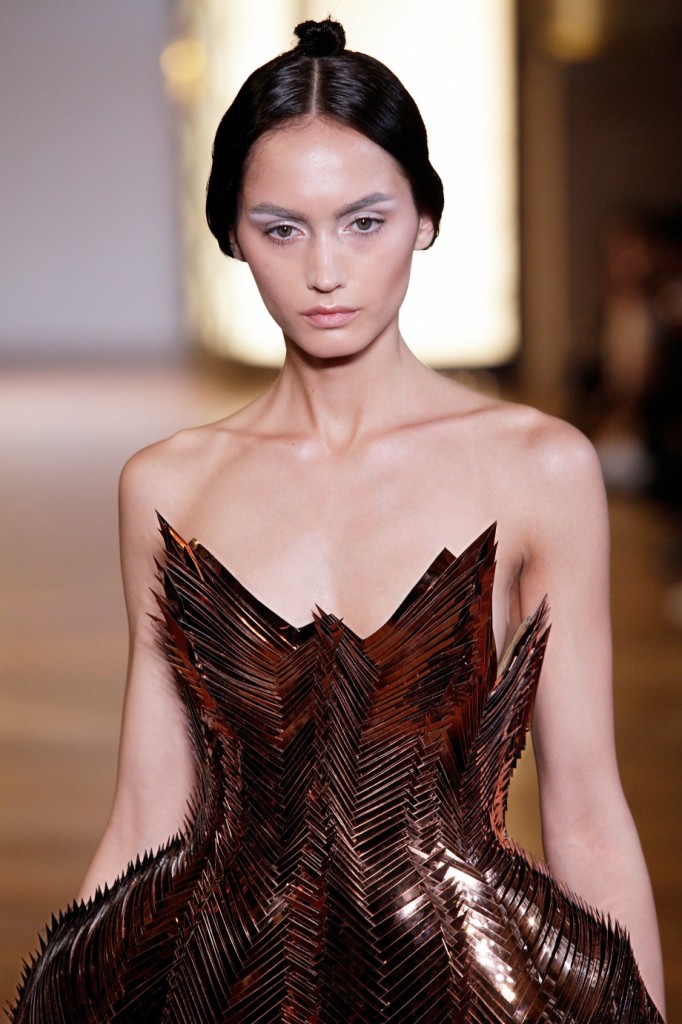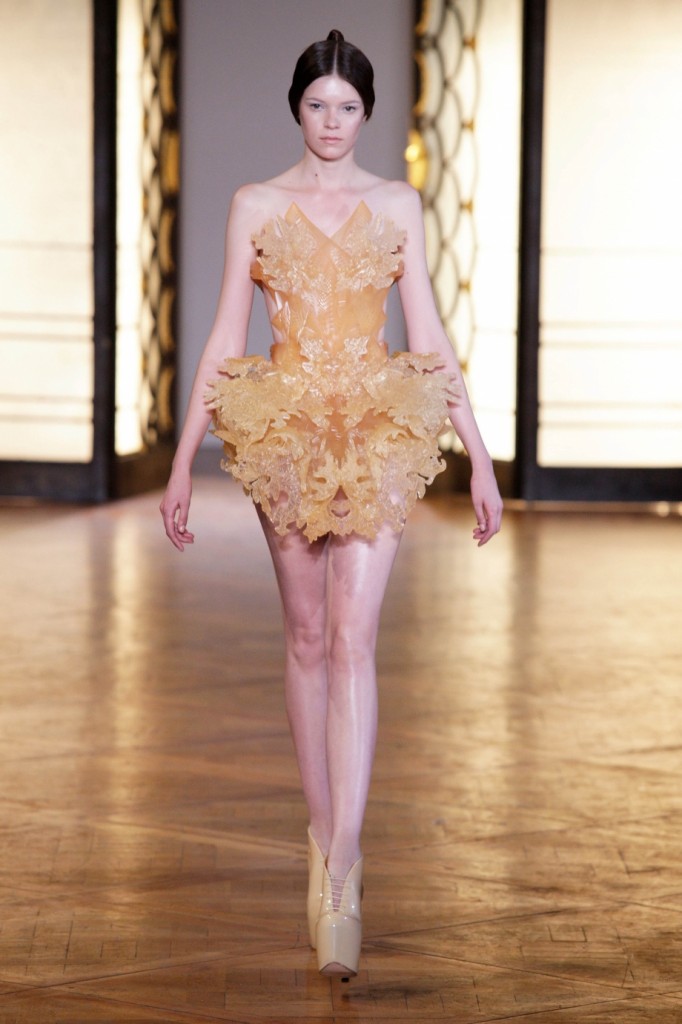 You can visit Iris van Herpen's site here to see the whole collection and discover her older work.