Avante Technology, LLC, a company specializing in the development of advanced 3D printing materials and technologies, announced today that it has successfully printed functional injection molding tools with its FilaOne™ GRAY High Performance Composite Filament for 3D printers. The mold was used to make ASTM test bars out of ABS, High Density Polyethylene and Polypropylene, three of the most commonly used thermoplastics for molding plastic parts.
"We have now demonstrated that it is feasible to print simple, short run injection molding tooling on a desktop FDM printer", said Robert Zollo, President of Avante Technology.
"With a material cost for this mold of less than US $25.00, our advanced composite can save manufacturers thousands of dollars and weeks of time in producing small numbers of working prototypes and short run product parts."
3D Printed Injection Molding Tooling
Injection molding tools typically require a using high performance industrial printer costing $75,000 or more. The mold was printed using an experimental desktop FDM printed designed and build by Avante Technology. According to Zollo, "This class of high precision desktop printer can be purchased from a number of manufacturers that sell in the $5,000 to $7,500 price range. We have proven feasibility of printing small injection molding tools at an investment savings of 90% or more compared with conventional industrial grade printers that support printing of tooling."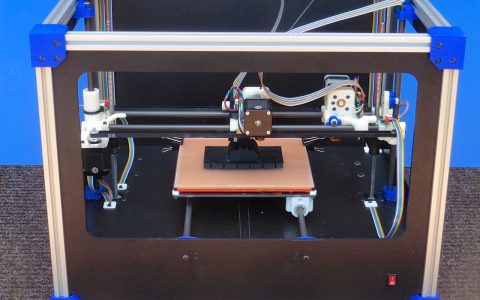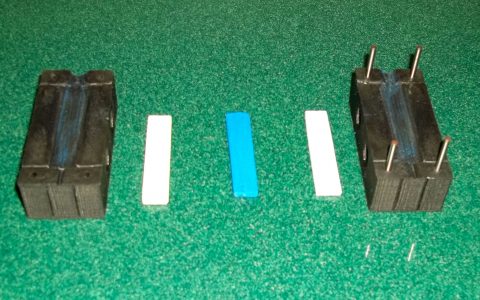 The two part mold (2" high x 1.5" wide x 3.6" long) was able to handle molding process heat (up to 440o F) and pressure for more than 15 injection cycles without noticeable wear in the mold cavity. More testing is planned to determine the useful life of each mold.
"We plan to continue to test a range of materials on a number of part designs with the goal of achieving a useful life of 100 cycles for our printed molds" said Zollo. "We believe this will be achievable before the end of this year."
The filament is mechanically strong but very light, with a density of 0.86 grams/ cubic centimeter. The filament is available in 1.75 and 2.88 mm diameters and can be purchased in 0.5Kg reels. Each reel comes with its own printing adhesion sheet to ensure proper adhesion during printing. Cost per printed cubic inch (25% infill) works out to approximately $1.75 per cubic inch.
The filament will soon be available in our store. Please contact us for more information.