When you put serious time in Minecraft designing buildings, landscapes or even cities, you might want to go next level and make your designs reality by 3D printing them. Well, here are some options for you to realize just that.
Mineways
Mineways is an app for your MacOS or Windows that lets you export your Minecraft creations into 3D printable files (.stl or .obj). The best thing is that this is a free and open-source program. You can directly get your designs out of Minecraft and print them on your 3D printer or send them over to a 3D printing service so they can 3D print the models for you.
An example of the process you go through from Minecraft to real model, rendering with Blender and 3D printing at Shapeways:
Instructables
It is always nice to get some help when you're starting with something new. Instructables is always a great place to find just that. There happens to be an instructable made by Printrbot932 called 3D Print Your Minecraft World! This is a great guide that will help you with all the steps when you have your own 3D printer and want to 3D print a design you made in Minecraft. The first steps explain how you load your world into Mineways, then it shows you how to refine your file, export it,  and prepare it for printing.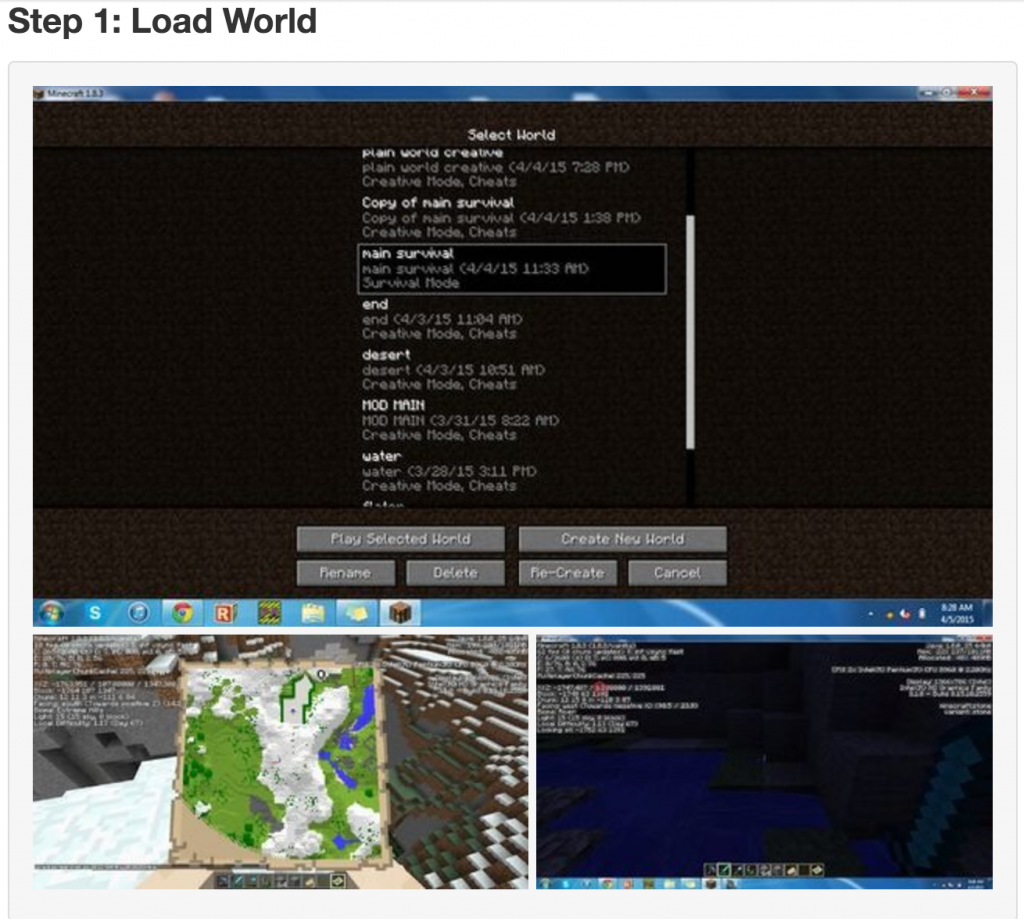 Tinkercad
Tinkercad is a great example of an allround platform where you can find, make, alter and 3D print Minecraft 3D models.
You can look for existing Minecraft models in their online marketplace. These models are made and uploaded by members of the Tinkercad community. Most of these are free to use. But that's not all, when you select an existing model out of their marketplace, you get the option to either 'Download for Printing', 'Download for Minecraft', 'Order to Print' or 'Copy & Tinker'. And this is where the fun begins. When you select 'Copy & Tinker', the 3D model is loaded into the Tinkercad online modeling tool. Here you can alter the model to your specific wishes and make it your own unique design. You can also upload your own Minecraft designs into the Tinkercad tool and alter your designs a bit or make them print-ready.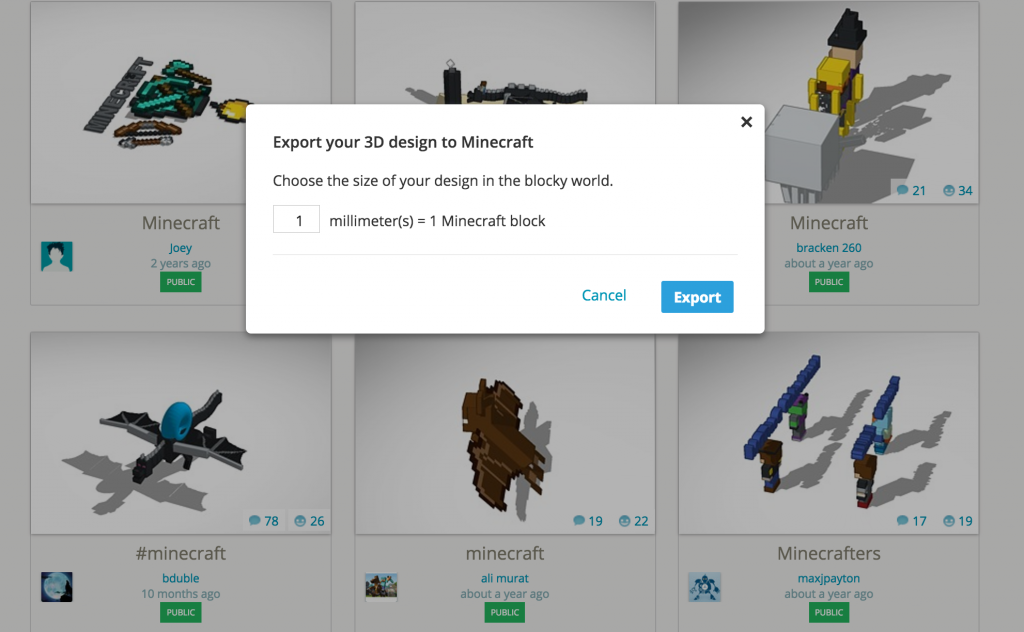 Their modeling tool is easy to understand and easy to use, which is pretty unique for a 3D modeling tool. They have a great learning program to help you get into it.
Youtube
Youtube is a great place to find some examples of makers who successfully printed their Minecraft designs. If you're in need of some inspiration, here is a great video by Youtuber Bogenfreund0 who 3D printed a whole Minecraft village. Let us know what you've made and how you did it in the comments!