Airplane food is not considered the tastiest food in the world. Quite obviously, airplanes don't have enough space for a kitchen. Because of that, cooks prepare the meals in their kitchens on the ground, before they are being brought to the plane. The consequence of that is that these meals are never 'really' fresh. A group of design students at the Indian Institute of technology, Guwahati, wants to change that with the use of 3D food printing technology.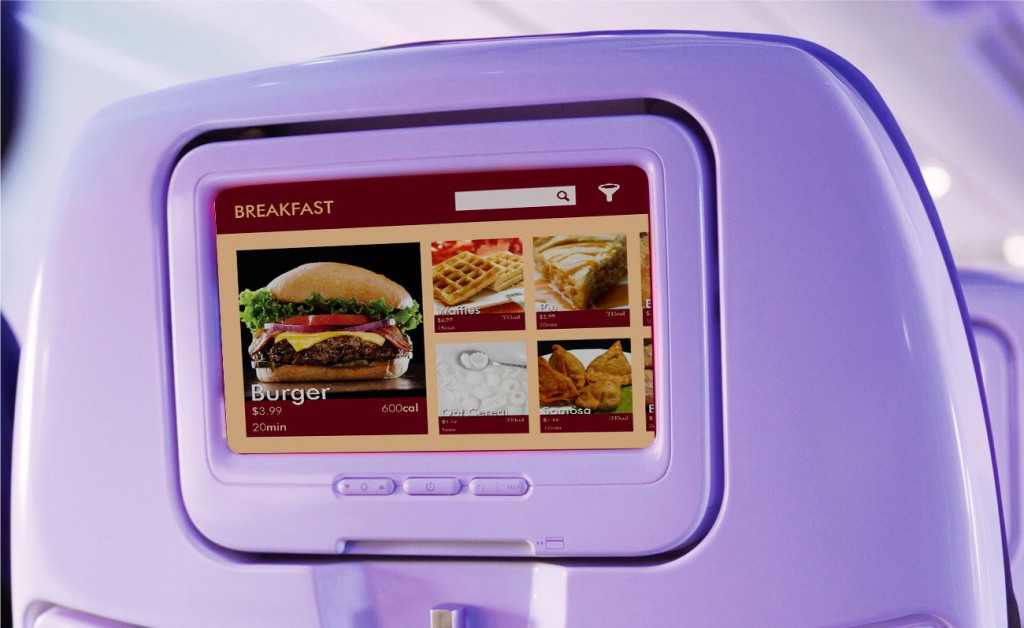 This group, which goes under the name The Ninjas, designed a system where travelers can design their own meal on a screen, after which their meal of choice will be 3D printed right away. It's called The Sky Kitchen. The benefits of this approach are that you can always get fresh food, instead of pre-cooked meals. They used this idea for their entry at the international student design competition OzCHI24, and we must say: this is an interesting idea, which could potentially be beneficial for many travelers.
But – it's also just a concept. The thing with this idea is that it requires properly working food printers, and those kind of printers are still under development. The Foodini food printer by Natural Machines is the food printer we're all looking forward to, but it will take a little while before this printer will enter the market. The company will provide the world with a preview at the end of this year. Once this technology will be ready to be implemented into real working machines, the concept of The Ninjas could become reality.
Nevertheless, an on-demand food system aboard of an airplane is something airlines would surely be interested in, because it can really add some more luxury to a plane trip. In addition, users could also decide which substances their meals should consist of, meaning they can make their waffel or hamburger as healthy as possible. So who knows whether tomorrow's airplanes will be suited with a high-tech 3D printing system that could provide travelers with the food they prefer and serve it in a healthy way.