The recent hype about Bitcoins definitely adds a big question mark to our regular pay system. It's the system with different coins over the world following diverse currency rates and the system that influences our economy in good times, but also during bad times. Do we need new ways of paying? Samsung jumps on the bandwagon of today's new valuta hype and comes with a new app in which customers can create their own coins.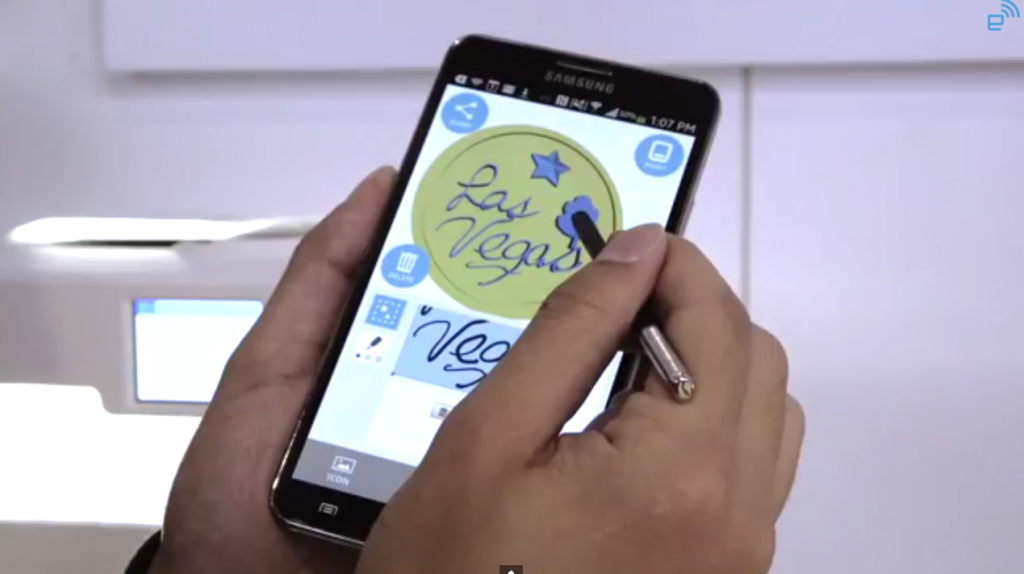 The Korean brand worked together with 3D Systems in order to create a coin that Samsung customers can insert into specially designed Galaxy Note cases and objects. With an application built by 3D systems users can create the look of their coins using smileys as well as their own manuscripts and drawings. There are three special templates for this coin: the plain-faced Simple Coin, an Olive Wreath and the Poker Chip. The 3D printed coin will be printed out by a professional 3D printer. The companies created this coin for the Consumer Electronics Show (CES) in Las Vegas, an event where the newest technologic developments are officially presented to an audience. CES 2014 started on January 7th and endures until January 10th.
However, this is not the first time a company started thinking about the concept of creating 3D printed coins. During last year's December, we got the news that a Finnish company started offering a 3D printing service for coins. Versoteq 3D Solutions Oy prints coins in round and oval forms and in plastics, steel or with a gold plating. Though, it's impossible to pay with such coins, as they are only produced for the purpose of creating your own "fun coin".
With this new step made by Samsung the question rises whether 3D printing will change the world of currencies or not. There are a lot of possibilities: speeding up the process of creating actual coins (such as dollars, pounds and euro's), but also creating a new paying system where customers can print out their own coins after paying for it online. However, only future will tell whether these last sentences will look brilliant or ridiculous in 10 years.
Here's a video by Engadget about the project by Samsung and 3D Systems:
Credits image/ video: Engadget.