In Europe, they have been slow to start concrete printing projects due to very tight regulations and bureaucratic concerns. However, 3D Printhuset aims to change this.
The Danish company are looking to forge ahead with their construction R and D to provide a 'building on demand'. Printing is already underway on the structure, which will serve as a small office hotel. This BOD will be the first 3D printed structure to meet European building codes. The purpose of the project is to prove that this is a viable means of creating buildings.
Construction & 3D Printing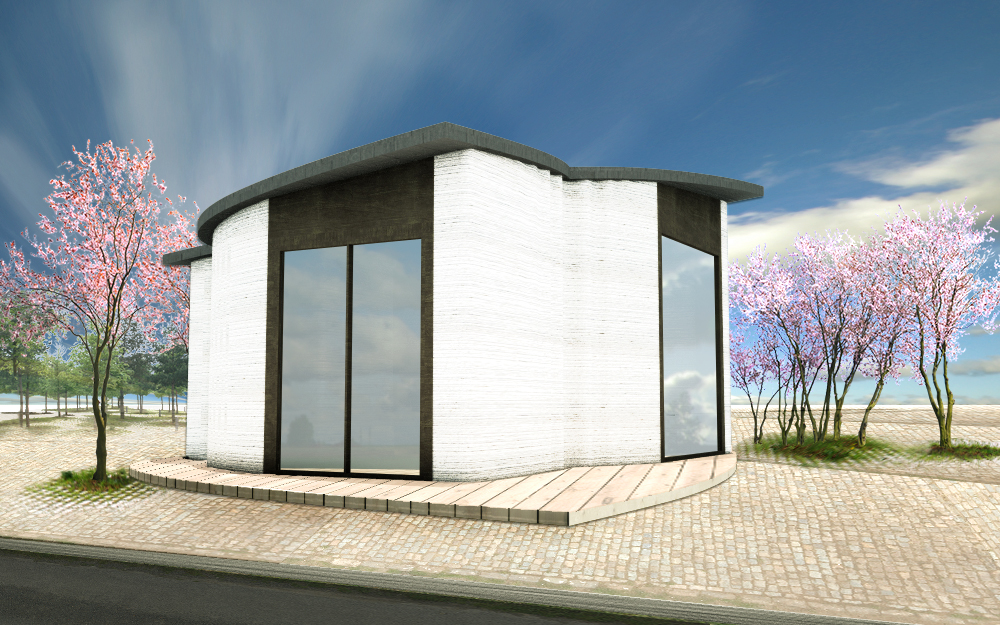 The picture above depicts the concept for the building. The building is not yet complete as of the writing of this article but this is approximately what it will look like. This BOD was designed by architect Ana Goidea. The design showcases the ability of this new technology to integrate organic shapes into large-scale prints. Aside from the visual elements, it is also functional, environmentally friendly and cost-effective.
Like most construction projects that involve 3D printing, 3D Printhuset are also using a gantry-style crane. It's dimensions are 8 x 8 x 6 meters and it prints at a speed of 2.5 meters per minute. It achieves a layer resolution of 20 mm height with a width between 50 and 70 mm. It has already laid the building foundation and is now working on the walls and upper foundation.
The engineers developed the concrete from recyclable materials, tiles and sand with the aid of the Force Institute. The wall insulation that it uses is also recyclable materials. The company is set to host an open reception at the building site on September 11th at 3:00 PM. They plan to complete the building by fall of this year.
Featured image retrieved from Printhuset website.