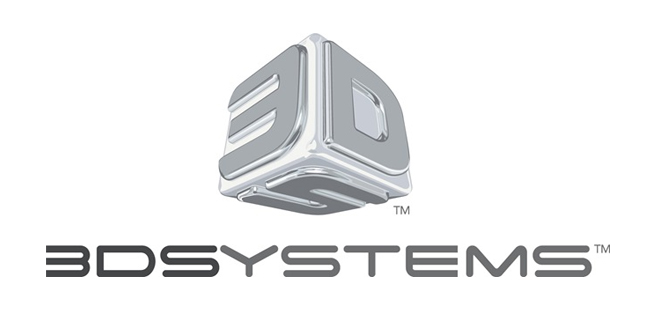 As you might already have heard, 3D Systems has just acquired Geomagic. That makes Geomagic about the 25th acquisition 3D Systems has made in the last 2-3 years. This fierce acquisition strategy of 3D Systems is exciting to most but also inevitably raises some eyebrows and creates some skeptical questions. Often, the purchase of a company reduces the net earnings of the acquiring company for a time, but for 3D Systems the acquisitions were said to have been accretive to the bottom line. Somehow they keep their strength after each purchase and their stock keeps rising. Then there also is the question about the logic behind these acquisitions. In the scanning world for instance, it has been a three-horse race for quite some time: Rapidform, Geomagic and InnovMetric. About three months ago 3D Systems already acquired Rapidform. Why would 3D Systems want to own two of the top-three names?
Because there's been a lot of buzz lately around 3D Systems' stock rise and its acquisitions. We have summed up a few articles which we think will give you a good view on the matter. Feel free to share your thoughts in the comments.
CNN Money – The Buzz
Lets start with the freshest news, 3D Systems (DDD) stock rise with the launch of the new CubeX at CES 2013. Below you'll find some quotes and the link to the original article.
Shares of 3D Systems (DDD), which makes the popular Cube printer, were up more than 4% Monday. The stock is off to a red hot start to 2013, already having surged nearly 15%. And that follows a torrid 2012 as well.

Investors probably do need to be a bit nervous. While 3D Systems is profitable — so it least it's not a money-losing company being valued on sales or hope — shares are trading for about 40 times 2013 profit forecasts. That's obviously expensive. And if the company does wind up looking to take advantage of its soaring stock price to sell more shares in a secondary offering, that could dilute the value of current shareholders' stakes.
Still, some investors see a lot of promise for the company … or at the very least, the stock.
CNN Money: 3D printer stock soars on CES hype
Engineering.com – Geomagic Why?
Todd Grimm from Engeneering.com wrote a great piece about the take-over of Geomagic by 3D Systems. This is 3D Systems' latest purchase and Todd is questioning the motivations behind  the acquisition.
Now, I've been expecting 3D Systems to make another acquisition in the 3D scanning space, but I was sure it would be a scanning hardware company. (I'm still confident it will buy a company that makes 3D scanners).

According to the press release, "…positions the company for accelerated growth in the fast-growing, 3D content-to-print space. The transaction adds complementary products and technology, increases the company's reseller coverage globally…"

I'm not buying that.

First, the software isn't complementary to Rapdiform. Geomagic and Rapidform have been going head-to-head in the battle to be recognized as the best tool for modeling from scan data. They are so similar that few companies routinely use both in the same facility or department. Second, there is a lot of overlap in the reseller channel. Unlike the 3D-printing space, many (most?) sell several brands. So, a Rapidform reseller may also be a Geomagic reseller.
Engineering.com: Why is 3D Systems acquiring Geomagic? 
Seekingalpha.com
This article dates back November 12th of 2012. The author questions the firm's way of reporting organic growth. The article has a whopping 190 comments. I suggest you take your time to read those as well because they include some interesting thoughts on the matter.
I reviewed DDD's most recent 10-Q. I noticed that the company purchased Z Corp and Vidar Corporation in January of this year. Z Corp, based in Burlington, MA, manufactures 3D printers that print in various colors. Vidar, based in Herndon, VA, manufactures analog-to-digital film scanners for the healthcare industry. They are entirely separate businesses. DDD, however, combines the two companies in its reporting. It does not disclose much and what little is there has to be massaged a bit to clarify a couple of scant revenue numbers. Why is this?
The only reason I can surmise is that management is hiding something. Obfuscation is an irresistible siren song for me so I decided to look closely at what DDD is doing. What did I find?
Gray Wolf Research is right.
Seekingalpha.com: 3D Systems: Has The Printer Jammed?
Fool.com
As a rant against the article on Seekingalpha.com, Fool.com published its own version on the subject.
However, there have been a few articles published recently on Seeking Alpha — one by Gray Wolf Research and one by Douglas W. House — and one by Fool blogger Adam Levy, that have called into question the accounting practices of Stock Advisor recommendation 3D Systems. Frankly, it seems to me that these guys don't know what they're talking about — especially Gray Wolf and House, who both go to considerable effort to support their conclusions. Levy was following up on what had been published by the other two.
Before I go any further, you need to know that I own shares of 3D Systems, and I work for Stock Advisor. At least one of the authors of the above linked articles was short the shares at the time of publication. (Gray Wolf disclosed its short position in its article.) Onward.
Fool.com: What Part of Merger Growth Accounting Do You Not Understand?
So what's your opinion?