A team of experts in high precision electronics, software, material science and manufacturing launched a Kickstarter campaign for alignG. This is a very interesting precision monitoring and maintenance instrument for 3D printers and CNCs.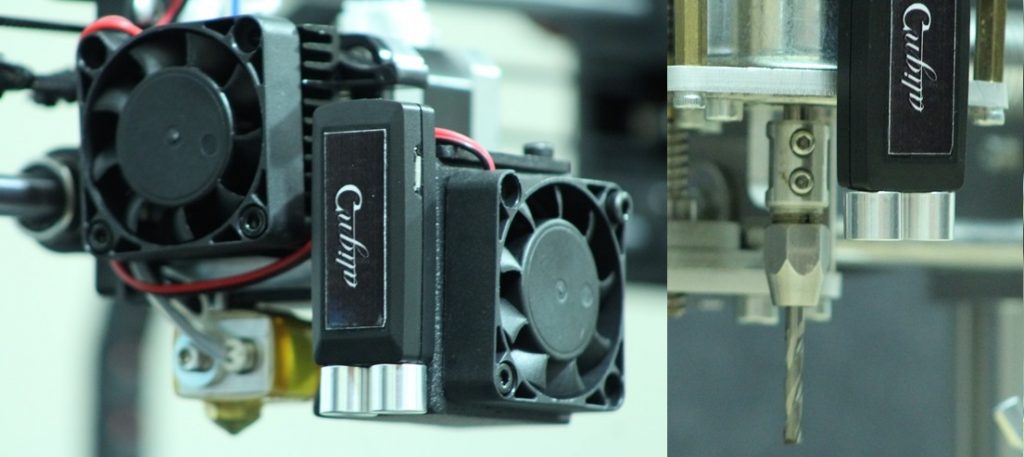 alignG as a Bed Leveling Tool
Since the commercialization of the first 3D printers, makers faced the challenge of bed leveling and adjusting the gap between the nozzle and bed surface. Even if you have the best 3D printer, neglecting these two important parameters results in poor quality prints. A non-leveled bed causes a non-accurate, non-uniform layer thickness in printed parts. A small nozzle-bed gap results in a damaged bottom layer and a large gap even results in a first layer that doesn't stick to the bed. Conventional bed leveling techniques such as using a piece of paper or a feeler gauge, lack the necessary accuracy for precision applications. alignG, a 15-micron precision ultrasonic displacement sensor, offers a non-contact measurement to verify the bed leveling in a few seconds and visualizes a graphical guidance to correct the bed. This 20 gram, compact gadget can be simply installed on the extruder. alignG can be connected with phones, tablets, and computers via Bluetooth or USB. The development team offers Windows, Linux, Android, and an iOS app for alignG users.

Filament Storage
alignG also measures the humidity and temperature of the filament storage container and provides a report on the storage condition. The water absorbed by PLA and ABS filament from the humidity of the air, can jam the extruder and result unwanted bubble formation in the printed parts. The issue becomes more tangible knowing the fact that 1Kg PLA filament can absorb up to 60CC of water. When alignG is not in use, drop it in your filament storage container; its adaptive humidity monitoring algorithm estimates the remaining life time of your filament and reminds you when you need to order new filament.

allignG For Creative Developers
For creative developers, alignG is the best sensor to replace for contemporary contact and inductive proximity sensors in their designs. While many developers try to integrate the available cost-effective sensors for stage zeroing and auto-bed leveling application, the accuracy and repeatability is the main barrier. The conventional sensors that are dependent to the accuracy of the Z-stage, have a Hysteresis error, and backlash problem; They are also limited to conductive bed surfaces. alignG has none of these drawbacks. alignG is offered to you with an option of developer port for Analog/I2C/USART interface and a detailed developer manual is provided to also help you with integrating alignG into custom designs.
alignG is available in three versions: alignG-I is recommended to the basic 3D printer and CNC users and developers. It provides most of the explained features but excludes the humidity monitoring system, rechargeable battery, and Bluetooth connection. alignG-II, recommended to professional 3D printer users, provides all explained features. alignG-III, recommended to professional CNC users and machinists, is the most advanced version providing more precision measurement (15 micron versus 25 micron). in addition, alignG-III offers a fast Doppler measurement mode allowing for monitoring the cross section of a rotating part, miss-alignment and run-out measurement at operational speed, and tachometer function. An amazing multi-functional instrument for machinists that no other commercialized product in the same price range can compete with.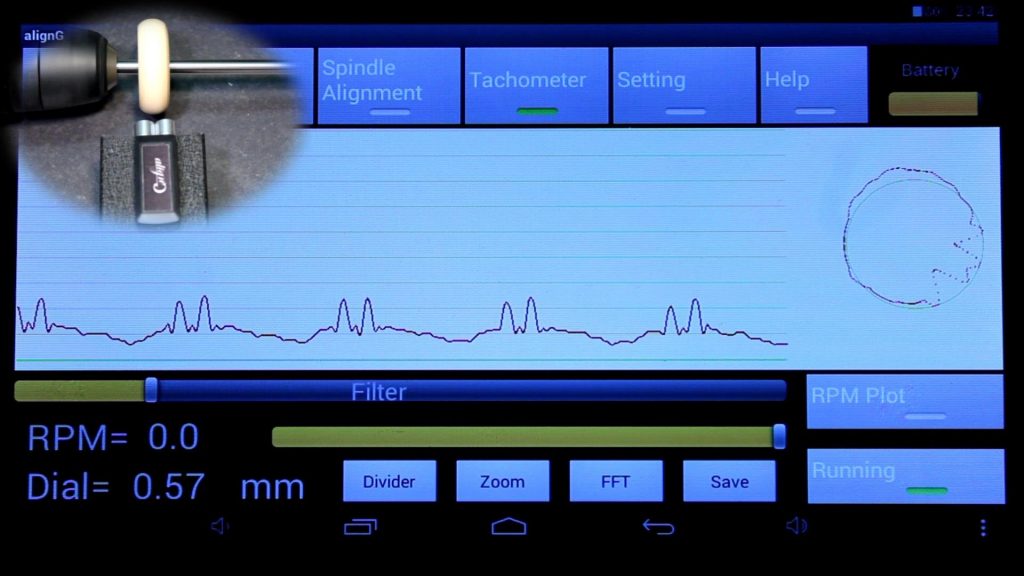 The super early bird orders of alignG- I, II, and III will ship on March 2017.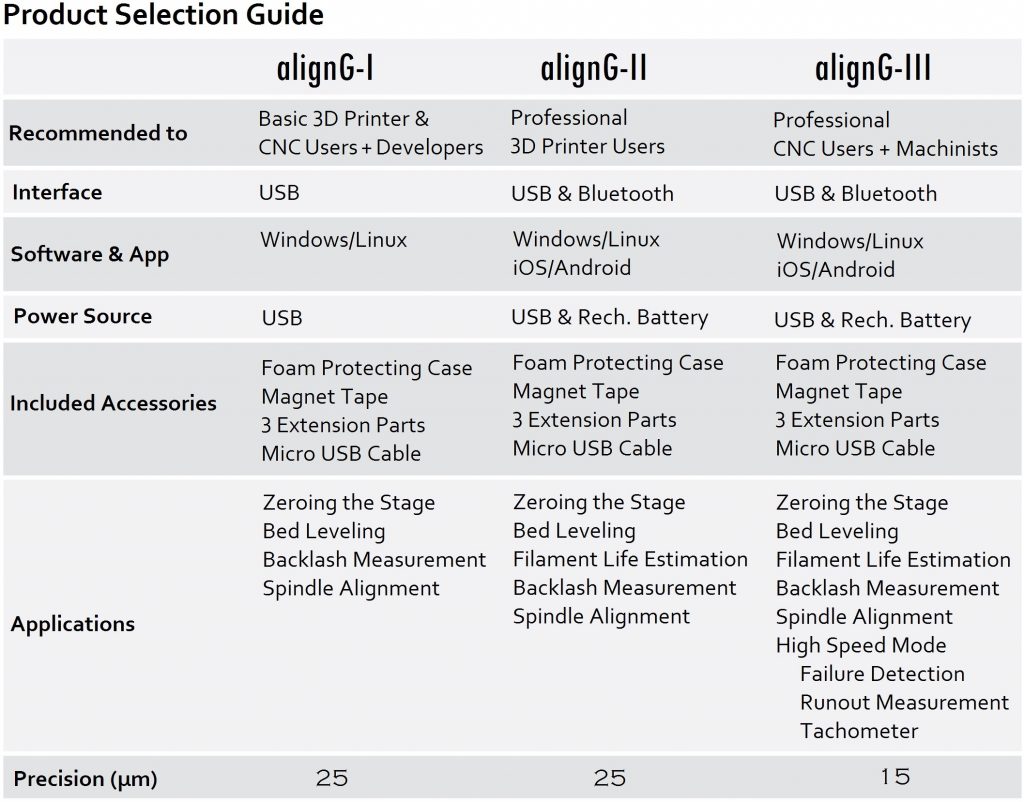 The Kickstarter campaign of alignG needs some extra backers to complete their goal. So if you are interested in this fantastic tool, visit their Kickstarter page and make sure to back their project.