Prolific 3D printer manufacturer BCN3D have just launched their new line of R19 printers. The 2 printers in the line are the Sigma and Sigmax R19 FFF dual extruder systems. Both printers feature the flagship staples of BCN3D's engineering and E3D, including the IDEX system and improved features like the new dual hotends for smoother production.
The Sigma R19 is their desktop 3D printer, while the Sigmax version is for professional production of small batch volumes. Thus, the main difference between the two is that of print volume and materials, the latter being more for professional operations. E3D Online have optimised the new hotends, making them more versatile and adaptable to new environments. While the hotends are new, they are still compatible with existing BCN3D systems.
"The new Sigma R19 and Sigmax R19 are equipped with one of the most powerful extrusion systems so far and also with the unique IDEX architecture. Such a great combination turn both printers into two of the most productive and reliable 3D printers ever seen," Xavier Martinez, CEO of BCN3D Technologies commented.
The R19 Printers
The IDEX system allows for symmetrical printing with both toolheads. It can also implement two colors for twice the production capacity. New additions also include the aluminum CNC machined extruders and steel drive gears by Bondtech. Their dual drive gears provide additional grip and control to the entire print process, nullifying the filament grinding issues.
The printers feature a full-color touch-screen display and a filament run-out detection system. The printer will automatically pause the print and alert the user for filament spool changes. Overall, these features make it more robust and user-friendly.
Specs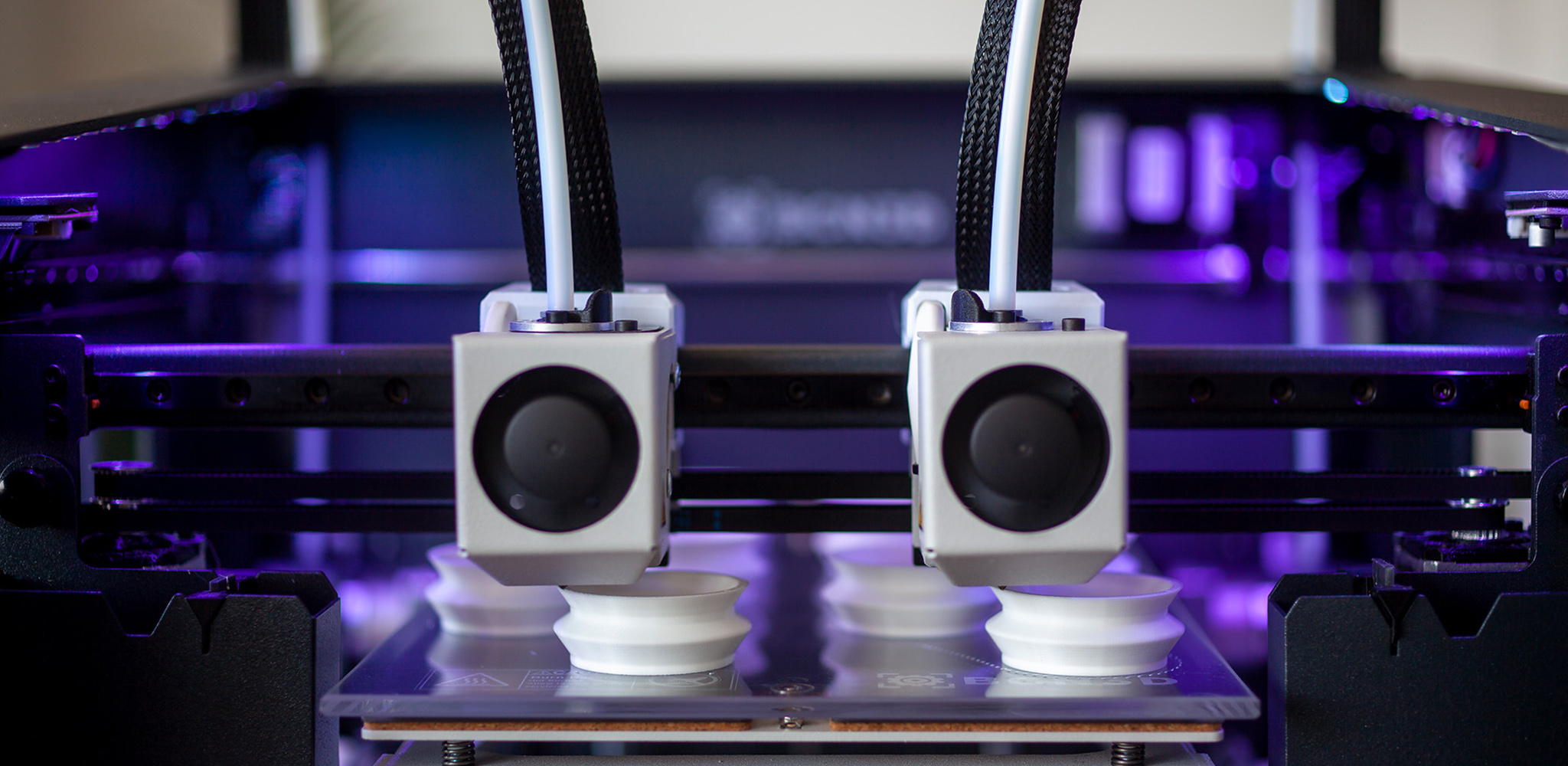 | Specs | |
| --- | --- |
| Build Volume | 210 x 297 x 210mm (Sigma) 420 x 297 x 210 (Sigmax) |
| Resolution (X/Y/Z) | 12,5 µm / 12,5 µm / 1 µm |
| Weight | 15kg (Sigma), 18kg (Sigmax) |
| Material compatibility (Sigma) | PLA, ABS, Nylon, PET-G, TPU, PVA, Composites |
| Material compatibility (Sigmax) | PLA, ABS, PVA, Co-polyester, Nylon, TPU, HIPS, Specials |
| Standard Nozzle Diameters | Two 0.4mm hotends (Sigma), two 0.6mm hotends (Sigmax) |
| Additional Nozzle Diameters |  BCN3D hotends 0.3, 0.4, 0.5, 0.6, 0.8, 1mm |
| Filament Diameter | 2.85 ± 0.05 mm |
| Printing Modes | Simple, Dual-IDEX, Duplication, Mirror |
| Extruder printing Temperature (maximum) | 280°C |
| Heated Bed Temperature (maximum) | 100°C PCB Bed |
| Software | BCN3D Cura |
Featured images and video courtesy of BCN3D.