With CES 2019 drawn to a close, we can look back at all the best stories from the event. The 3D printing industry always has a few tricks up its sleeves and this year was no exception. From printed batteries to new scanning techniques, there were many valuable takeaways, showcasing a fresh and vibrant industry. So here are the 3 stories that we thought made the biggest splash:
The Nexa NXE400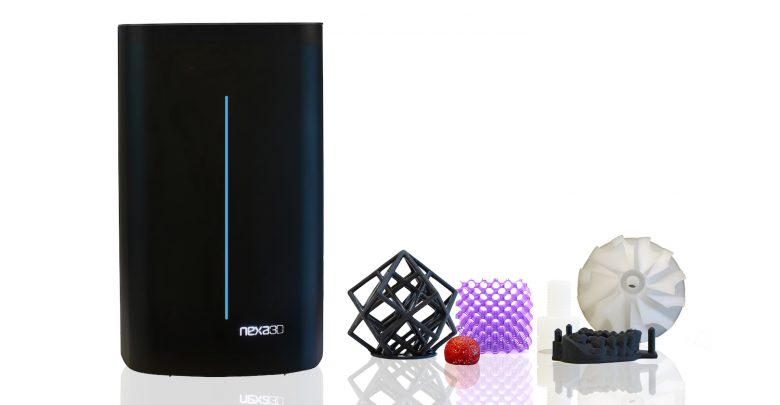 Nexa showcased their latest large format SLA 3D printer, the NXE400, to rave reviews. The printer is apparently 6 times faster than comparable SLA devices and 2.5 times larger. The SLA printer is an example of what Nexa3D's proprietary Lubricant Sublayer Photo-curing (LSPc) technology is capable of.  It can continuous printing up to 16 liters of parts volume at a speed of up to 1Z cm a minute.
Everyone got a brief look at the machine back during Formnext in 2018 and it is expected to be on the market rather soon, at a price of $49,950. The company has been developing the printer for two years now, with the aid of industrial partners Techniplas and Dynamism. The Dynamism booth also joined in  for showing off the new technology at CES 2019.
"We are thrilled to introduce to the North American market at CES this groundbreaking technology that has broken the speed, size and cost barriers that have constrained our industry's growth for decades," commented Avi Reichental, Nexa3D Co-founder and Executive Chairman. "This is the printer that end-users, strategic partners, resellers and investors alike have been waiting for years. We are humbled to be the company to provide this much-needed advancement to the 3D printing industry."
SHINING 3D Scanning & Digitisation Technology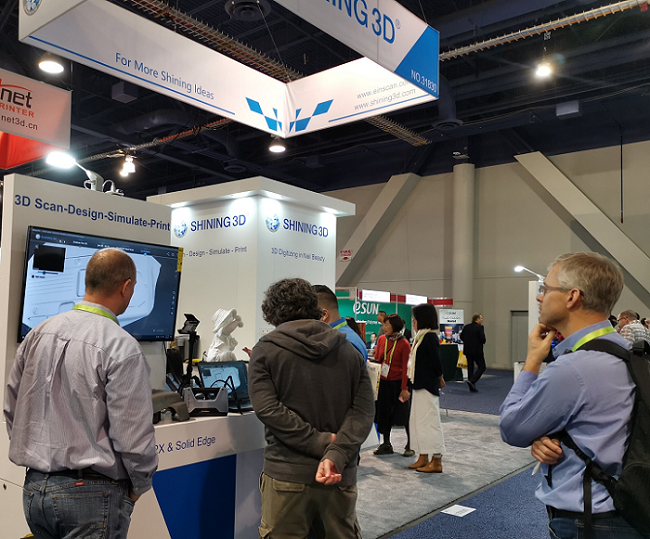 We've previously covered SHINING 3D's work with digital scanning. Now, the Chinese firm is back with a whole host of new trinkets, including scanner technologies, simulators and software solutions. Their CES 2019 offering featured the EinScan Pro 2X series of multi-functional handheld 3D scanners. The new system can process 1,500,000 points per second (30 fps) under the Handheld Rapid Scan Mode.
In addition, the company also introduced an all-inclusive array of solutions that cover "3D Digitizing – Design & Simulation – Additive Manufacturing" for several different industries.
The various solutions the company introduced are in collaboration with various partners.
SHINING EDGE is a PLM Software that the company developed in collaboration with Siemens, featuring simulation, reverse engineering, and generative design together with CAD tools in the same platform
Virtual Display Solution allows ability to easily generate and create high-quality 3D models with full-color texture
Human Body 3D Scanning Solution applies in orthotics, prosthetics, footwear, custom made equipment, etc.
Art & Culture Solution allows for digital archiving, restoration of cultural relics, recreation of sculptures, etc.
The Solution for Education offers the education bundle from 3D scanning to 3D printing, inspiring the next generation through 3D technology
Revolutionary Nail Scan Solution allows  for new opportunities and innovations for the nail beauty industry.
Attendees at CES 2019 were able to check out many of the new solutions firsthand. They also got to experience the VR simulation technology.
The XYZ Mini Color Printer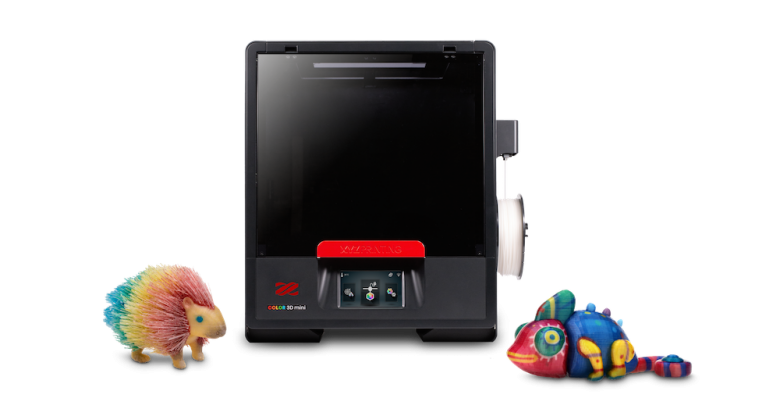 Another big piece of news comes from the realm of color printing. Taiwanese 3D printer manufacturer XYZPrinting also brought in a range of new 3D printing products at CES 2019. These included the da Vinci Color Mini 3D printer for low cost, full-colour 3D printing, along with a number of new materials.
Since their Indiegogo crowdfunding campaign was a massive success, raising 129% original goal, they've got a lot more toys up for release. Their new machine takes their patented 3DColorJet technology and pushes it further for new purposes. Early backers will receive the printer for as little as $999.95, however 3D printer will be for $1,600 in retail. The company released Carbon Fiber PLA, Metallic PLA and Antibacterial PLA to go with it.
"Our investment in full-color 3D printing technology has opened the door to the next level of 3D printing innovation," said Simon Shen, CEO of XYZPrinting. "By providing an affordable and compact full-color printer, we are very pleased to be bringing color 3D printing technology within reach for small businesses, schools, designers, makers and general consumers. We will continue to provide innovative, high-quality 3D printers while making it affordable for everyone to utilize this technology and incorporate it into their daily lives."
The company also released their Hardened Steel nozzle upgrade for the tougher to process filaments. The nozzle comes in at $79.95 for the da Vinci Jr. Pro series and $119.95 for the da Vinci Color series.
Featured images courtesy of Nexa, CES and SHINING3D.