With Formnext under way, we're getting a good sense of every major additive manufacturing company's biggest offerings. One of the major developments is the increase in massive industrial machines for high-strength thermoplastics. In this department, BigRep is making waves like no one else. While the company is unveiling its new printers, they're also showcasing the new MXT Extrusion Technology the printers use. They are marketing this new line of devices as the next generation of 3D printers, for high performance materials processing and creating functional prototypes.
MXT stands for Metering Extruder Technology, debuting alongside their PRO and EDGE printers. Reportedly, the MXT technology allows for 5 times the average extrusion rate of the average FFF/FDM printer at its highest setting. The printers will feature the Bosch Rexroth motion system, giving them a big leg up in print speeds, precision and quality. They are also loaded with IoT connectivity, so users can easily integrate them into their smart factory operations.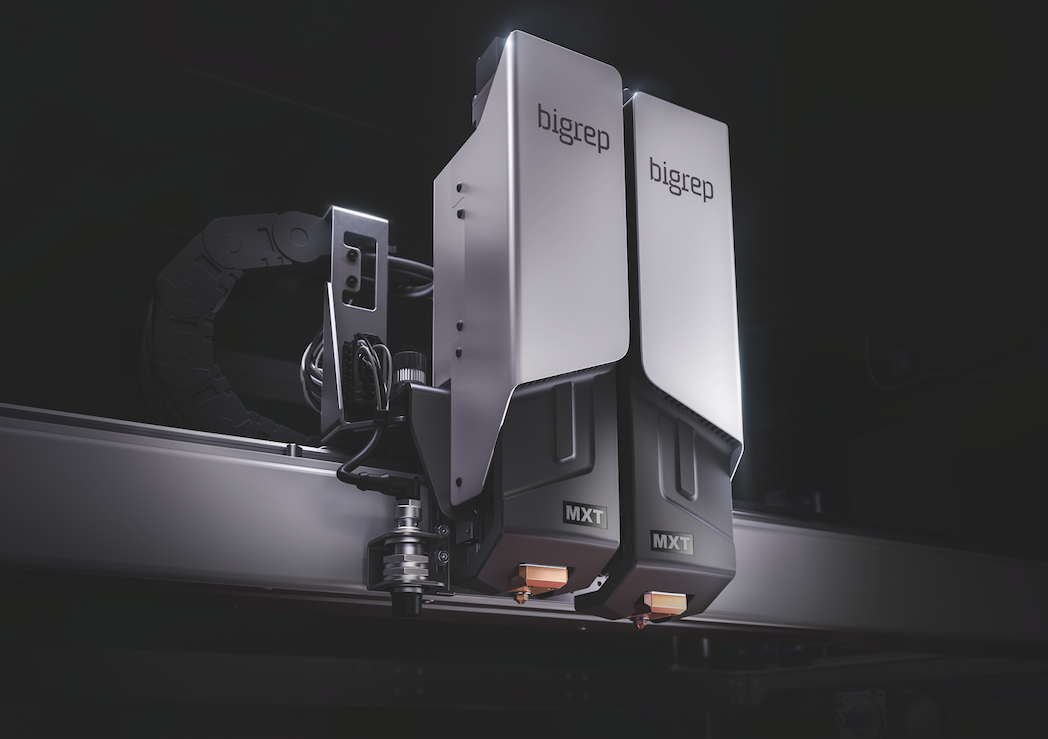 The big takeaway from this release is that the MXT technology works with a clear distinction between filament feeding, melting and molten extrusion, offering full control over the extrusion speed and the amount of the extruded material. This may be the fruits of BigRep's partnership with BASF paying dividends. The partnership will allow both companies to develop materials and test them for the MXT technology with precision.
PRO & EDGE Industrial Printers
Aside from the MXT technology, BigRep has also successfully integrated state-of-the-art CNC control systems by Bosch Rexroth into its new printers. The system will offer performance, durability and precision to an already impressive set of machines. The BigRep PRO and BigRep EDGE will be the company's newest printers, debuting at Formnext this week. The PRO is available for order already, whereas the EDGE will come along shortly after.
The BigRep PRO has 600 millimeters per second print speed using a 0.6 mm nozzle. It has a build volume of one whole cubic meter and has a temperature-controlled spool chamber. BigRep optimised the PRO for high performance thermoplastics such as ASA, nylon etc. It also employs a heated print bed with polyamide foil, allowing for better adhesion and an inductive sensor for semi-automatic bed levelling.
BigRep will release the EDGE in Q3 of 2019. It's a lot like the PRO, keeping most of its best features, but with a few key differences. Firstly, it has a higher print speed, using a whopping 1000 mm per second. It also offers a build volume of 1500 x 800 x 600 mm, as well as a heated build chamber (with a controlled temperature of up to 200°C in the print chamber and 220°C in the print bed).
BigRep PRO
Features:
- Filament deposition 3D printer
- Build size: 1020 x 970 x 980 mm
- Fast metering extrusion system (MXT)
- Humidity controlled filament spool chamber
- Closed print chamber
- Bosch CNC closed loop motion control system
Specifications »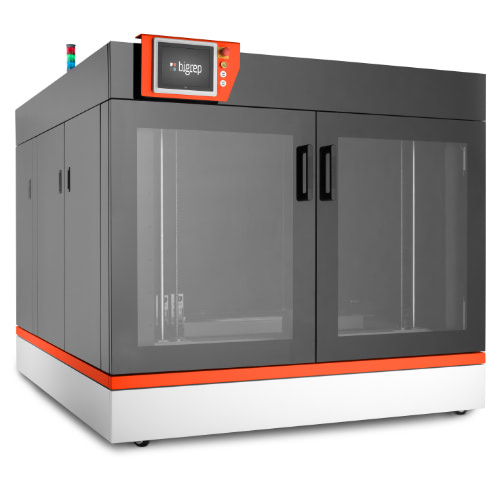 BigRep EDGE
Features
- Industrial filament deposition of large scale components
- Fast build rate of up to 1000 mm/s
- Temperature controlled print chamber (392 °F / 200 °C)
- Removable heated print bed (428 °F / 220 °C)
Specifications »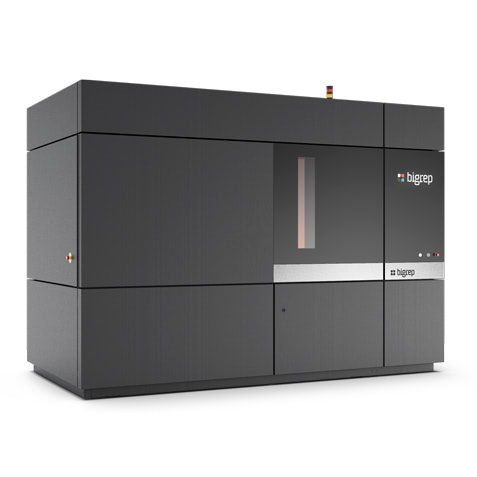 Featured images courtesy of BigRep.