3D printer manufacturer BigRep have developed a prototype wall with an embedded supply and drainage system. Their Banyan Eco Wall takes inspiration from nature, utilising the complex multi-functional structure of plant life. The design showcases the abilities of generative design and 3D printing in the creation of sustainable green walls.
BigRep's work with Banyan shows off the depth with which creators can configure functions into these structures. The wall acts a lot like a plant with supply and drainage of water operating much like a hydro-circulatory system. Another advantage of the structure is that it regulates water without the need for human interference. Such an intricate design also presents an easier way of developing 'living walls', as some call them.
The wall spans 2000 x 2000 x 600 mm, containing a "micro shower" mechanism that helps irrigate its resident plant-life. As a result, 'plant carriers' organically fit into place while the wall's miniature internal channels manage optimal water flow. BigRep's Banyan can house multiple types of plants while managing their distinct hydration needs.
Generative design software was crucial in the creation of the BANYAN ECO WALL to optimise the structure for printability and stability while allowing a rapid iterative design process. This prototype will push the boundaries of AM not only in irrigated plant systems, such as in vertical farming and green facades, but for any application requiring embedded functionalities.BigRep CIO & NOWLAB Managing Director Daniel Büning
3D Printed Green Wall
Our BANYAN ECO WALL is adopting nature's principle with a complex, smart, and elegant design only achievable with AM. Traditional technologies such as milling or injection moulding cannot deliver this level of complexity and dual functionality. BigRep CEO Stephan Beyer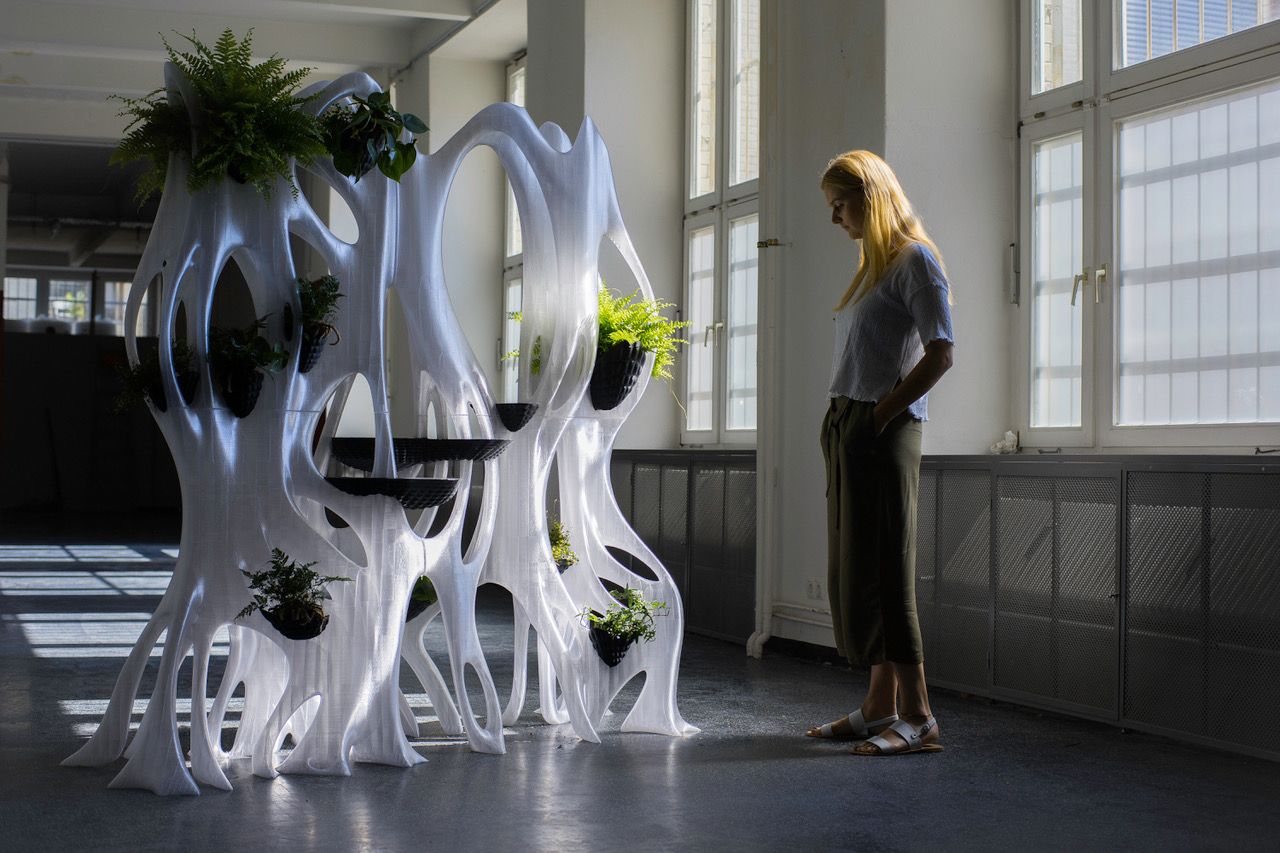 Banyan was the brainchild of not just BigRep but also their NOWLAB subdivision. NOWLAB has been prolific in construction printing, previously showcasing their work with a light-embedded concrete wall in Dubai. This new work is a complex integration of biological and technological designs. It especially shows off how we can better integrate eco-friendly designs with modern technology.
Featured image courtesy of BigRep.