Carbon have entered into a new agreement with Ford to digitally manufacture end-use parts using their technology. This agreement also means a further expansion of their existing agreement to print their components using DLS technology and their innovative EPX (epoxy) 82 material. This is another example of Carbon's strategy of procuring deals with various industry leaders in multiple fields.
Carbon EPX 82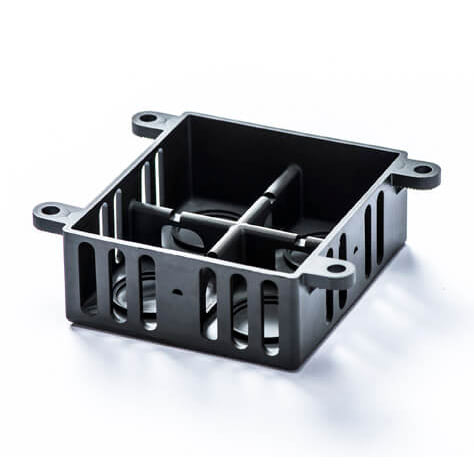 EPX 82 is a high-strength engineering material with excellent long-term durability and mechanical properties comparable to lightly glass-filled thermoplastics (e.g. 20% GF-PBT, 15% GF-Nylon). EPX 82 has a heat deflection temperature ranging from 104°C to 130°C (depending on conditioning) and the functional toughness required for a variety of automotive and industrial applications such as connectors, brackets, and housings.
Property:
Heat resistant, Stiff, Tough
Application:
Electrical connectors, Housings
Industry:
Automotive, Consumer products
Maximum part size:
189 x 118 x 326 mm
Carbon's technology will aid in 3D printing the Focus' HVAC (Heating, Ventilation and Cooling) Lever Arm Service Parts, Ford's F-150 Raptor Auxiliary Plugs for a niche market, and the Mustang GT500 Electric Parking Brake Brackets. Both companies presented the new partnership at the 2019 North American International Auto Show (NAIAS) in Detroit.
"We are thrilled to be collaborating with Ford Motor Company and are excited about the many opportunities to leverage the power of digital manufacturing to deliver durable, end-use parts with similar – or better – properties as injection molded parts," said Dr. Joseph DeSimone, CEO and Co-founder of Carbon. "The automotive industry shows significant promise for using digital fabrication at scale, and our work with Ford is a perfect example of the kind of innovation you can achieve when you design on the means of production."
Carbon DLS Technology
Carbon's DLS technology allows Ford to print parts not just in high quality, but also fulfil stringent quality standards. These especially include interior weathering, short- and long-term heat exposures, UV stability, fluid and chemical resistance, flammability (ISO 3795) and fogging (SAEJ1756).
This particular partnership and its roots go as far back as 2014. Back then Carbon demonstrated Continuous Liquid Interface Production technology (CLIP) to Ford's additive manufacturing group. After the demonstration, Ford's team was eager to join Carbon's early access program and begin using one of the devices. Since then, both companies have been engaged in a fruitful collaboration.
Carbon has long been procuring partnerships with various companies. From Ford to National Dentex Labs to Adidas, the company has inked deals in all sorts of industries. They are also providing ample evidence for industrial applicability of 3D printing by lending their SpeedCell technology to factories and labs.
Featured image courtesy of Carbon and Ford.