Will the next Niki Lauda use 3D printing to win a race? The Changsha University of Science & Technology (CSUST) probably thinks so. 40 of their students will join the Formula Student China (FSC) with a partly 3D printed car. Last year they ended the race in 28th place with a normally produced model – the FNX-12, so this year it's time for revenge, with the FNX13.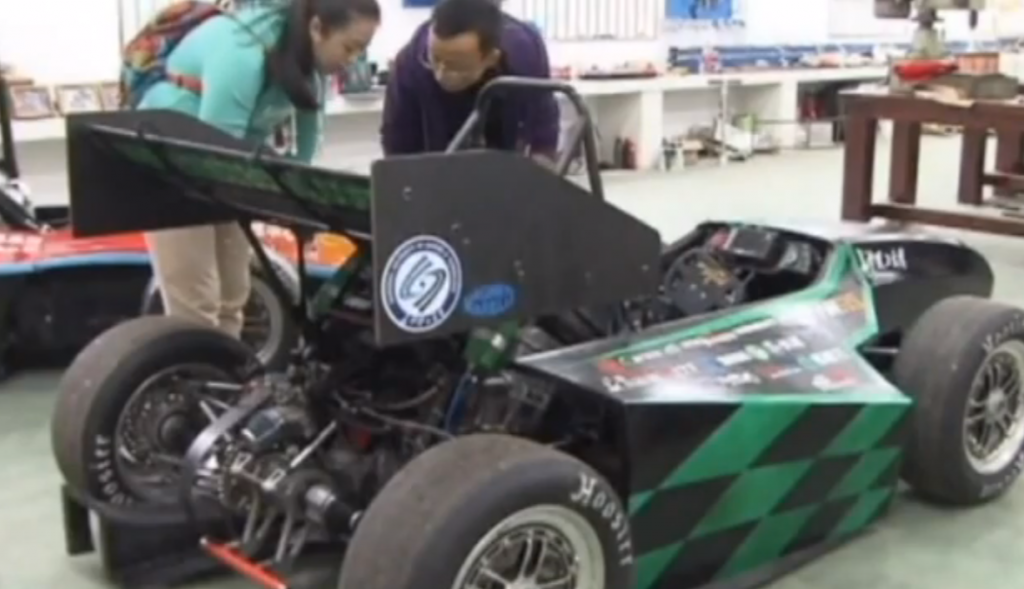 The 3D printed race car. Image: ITN.
The FSC rule is that cars can not use more than 610xx four-stroke gasoline engine. Because the Changsha University students installed the FNX13 with a Honda 600CC motorcycle engine, they started to search for ways to enhance acceleration. Therefore, they partly used 3D printing to make the car lighter.
3D printing has also made it a lot easier for the students to produce a race car. Team leader Liu Ze explains in an interview: "if we adopt machinery manufacturing method, lots of small parts will be needed for gears. However, with digital fabrication, the parts were modeled in the computer and then we simply just send the file to the 3D printer."
It worked out pretty well for the Changsha University students, because the FNX13 has reached speed of 150 km per hour. However, the only disadvantage is still the high price of the car. The project had a total cost of 230,000 yuan ($37,570). Liu commented about this: "It is still too expensive for mass production. The cost of 3D printing is still high. Hopefully one day the cost of 3D printers and materials would fall to the point where everyone may easily own and use them."
And will they win their race? The FSC is held this month (15 – 19 October), so you'll soon know more!