Have you ever heard about people using clay as a 3D printing material? Well, it is possible. Dutch designers Marlieke Wijnakker and Yao van den Heerik created their own 3D printer and use clay to 3D print ceramics and even sculptures.
They started their project by 3D printing ceramics. Despite being a little futuristically shaped, these are actual vases people can use at home. Vases you used to make with your own hands – yes, you've been through such children's parties – can now get 3D printed. Maybe it takes away the magic by eliminating the handcraft, but it's interesting to see what machines are able to create. Initially, their 3D printer was 'only' capable of creating a vase. But in a short notice of time: a 20cm ceramic bottle would take no more than 15 minutes to 3D print. This is fast if you take into account that with most 3D printers it takes ages before their items are finished.

However, it seems that their 3D printer can also print sculptures. Sculpturing used to require an empty agenda for weeks, a lot of handcraft and talent. VormVrij 3D's machine, however, can just do the job using a family of 1's, 0's and more befriended algorithms. The team first scans a person in order to perfectly capture the person's image and shape. Then the printer starts doing its job.
The final result is a sculpture which is anatomically correct, but only roughly represents the scanned person. Apparently the team still has a couple of steps to make. Nevertheless, after looking at the sculpture (below), you can't help but thinking that they already head towards realism. Maybe the eyelids could use a little make-over, but as a whole it seems like the printer already did a proper job – with a little help from an actual sculptor, we have to mention. Take a look at the images and see how they've done it.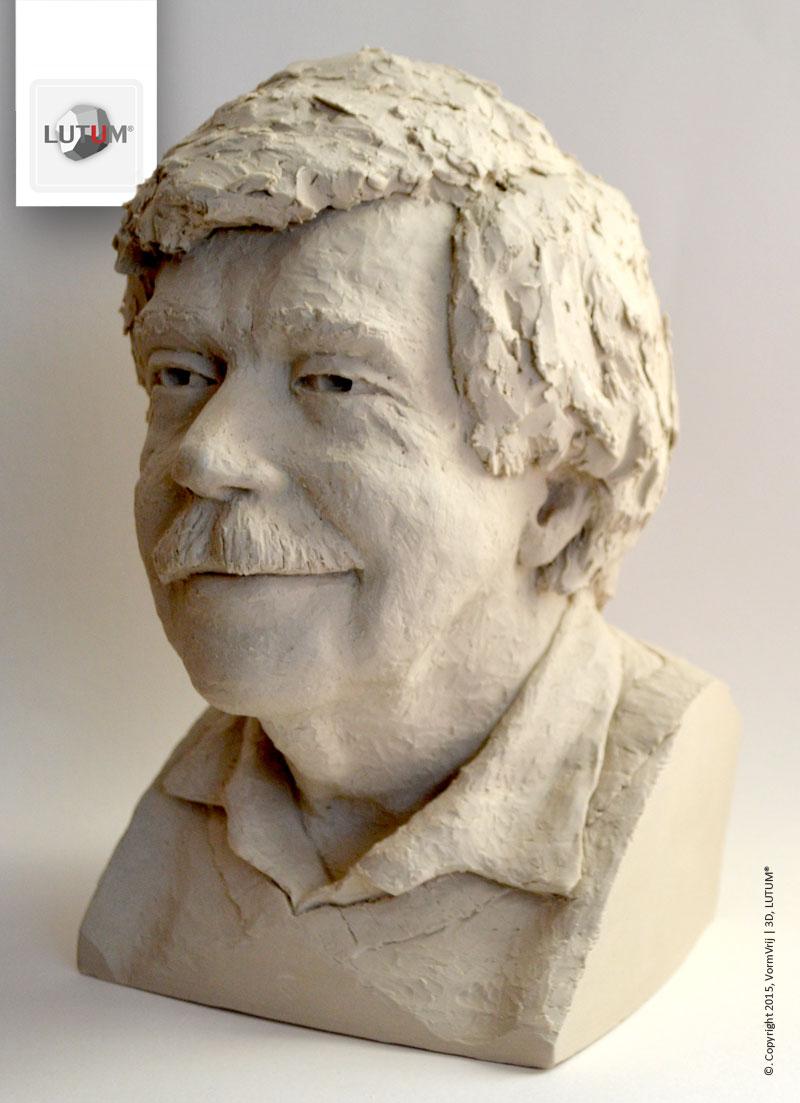 If you feel like getting printed in clay, then VormVrij 3D's website is the online place to go. The team currently aims at semi professionals and amateurs who sculpt as a hobby.
Credits images: VormVrij 3D.