A regular map is nothing more than a flat micro reproduction of a region or a country. Very useful, but if we look at it from an artistic angle, then some improvements could be made. Micro CADD Services (MCS) probably thought the same and therefore designed a 3D version of a landscape of the entire country of Bahrain, using a Matrix 300+ paper 3D printer by Mcor Technologies. In other words: they managed to 3D print a landscape of an entire country solely using paper.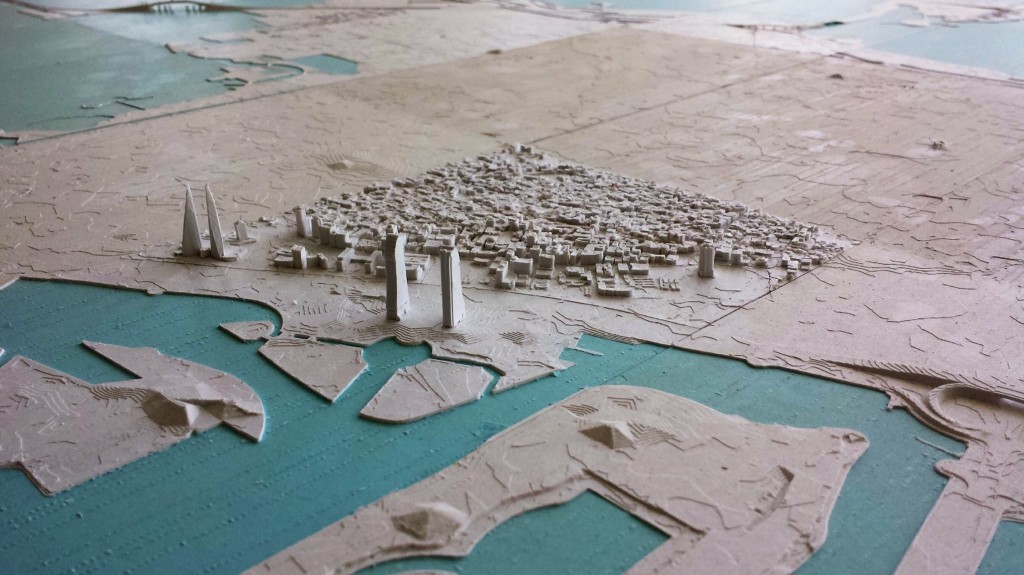 They 3D printed a 1:10,000-scale model of the island Bahrain. It, however, is not a regular map you could easily take with you while visiting the island, as it measures 5.4 meters long by 2.2 meters wide. Nevertheless, the country's national and local leaders are interested in the map and it might as well take the place of traditional counterparts while planning future events.
Ian Best, MCS's managing director said:
"A 3D printed map is so much more informative than a piece of paper, a flat map, or a computer screen. It's really captured people's imaginations and is an incredible sales tool for us, demonstrating our capabilities in a novel way."
The company used a program called Slicelt, from Mcor, to create the right model for the landscape. They used it to separate the digital model into smaller parts, that they could print out separately. After printing those parts, they were glued together, so the buildings started to really come to life. For the roads, they've been printing gray paper strips and glued them onto the model. This made those roads become a little higher than the rest of the map, which made it look even more realistic. The model was printed out using normal inkjet printer paper.
Whether it will change the way we produce maps fully or not, will be something for the future to decide. We can imagine those 3D maps being a little too large for consumers to use, but in the field of demographic plans they could fulfill a useful role.