The European Space Agency (ESA) and London-based architectural firm Foster+Partners are working on a way to 3D print a lunar base. For this project they will be using local soil – regolith – instead of plastics, in order to reduce the amount of brought materials and lower the overall costs.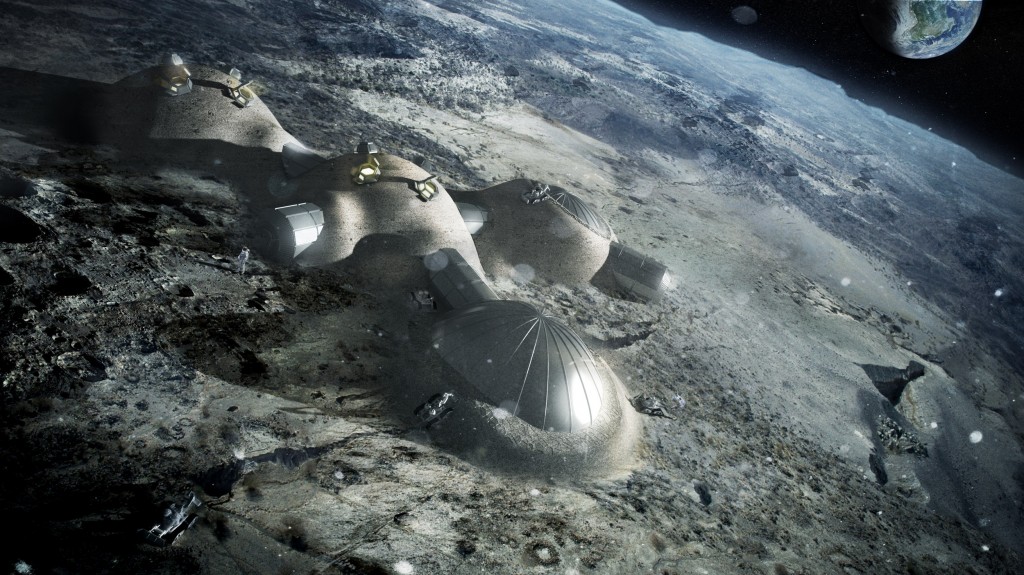 The idea is to create a weight-bearing dome with cellular structured walls to provide for shelter against micrometeoroids and space radiation. The base needs to be sufficient to take in up to four astronauts. Since the team is testing the project down on earth, it simulates soil using a mixture of silicon, aluminum, calcium, iron and magnesium oxide. In addition, they use a vacuum chamber in order to simulate the moon's surface. After each print, salt is added to harden up the wall and as it seems, the team has already printed out several wall sections.
Enrico Dini, who invented the D-shape 3D printer to build the base, thinks the process is speeding up. "Our current printer builds at a rate of around 2 meters per hour, while our next-generation design should reach 3.5 meters per hour. [We can] complete an entire building in a week." "As a practice, we are used to designing for extreme climates on Earth and exploiting the environmental benefits of using local, sustainable materials," added Xavier De Kestelier of Foster + Partners. "Our lunar habitation follows a similar logic."
It might sound futuristic, but – well – it's happening. If you're interested in this project, then read more about it on the official ESA page.