This week at Rapid+TCT showcase, Essentium demoed its FuseBox 3D printing system. The FuseBox utilizes highly conductive Plasma to pass electricity and heat to weld layers and so improve interlayer bonding. The device passes the a luminous plasma glow over the materials to strengthen the print. This allows the machine to perform a heat treatment on the device as it prints. As a result, parts form stronger bonds and do not require post-processing.
The company is promoting the device as an add-on to the Stacker and Aon-M devices. The technology is still in its early days at this point. Prices are upwards of $5000, which indicates that the company's ambitions are heavily in the realm of the industrial side of additive manufacturing market.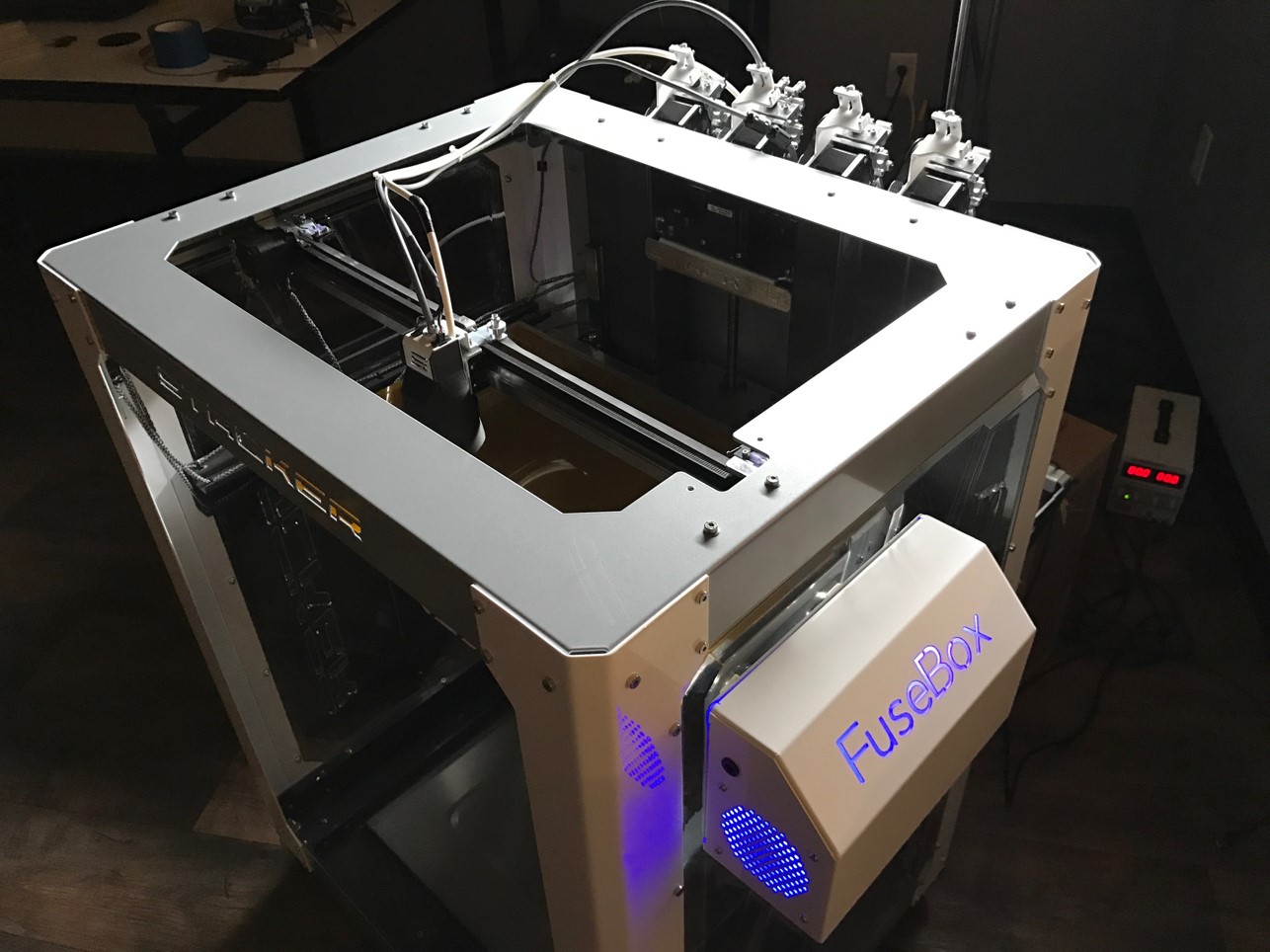 Advantages of Plasma Printing
The company has outlined the benefits of Plasma prints. The core benefit of plasma is the increased power of bonds. Essentium has stated that they believe the slow adoption of AM technologies is due to the weak structural integrity of prints produced by traditional methods. They are launching plasma technologies as a viable alternative that can boost the industrial sector. They state that the method can make prints 95% as strong as those made with injection molding.
The printer utilizes heat and electricity to increase the temperature of the material before and after depositing each layer. Due to the increased level of detail in passing heat between layers, the printer achieves a far stronger end product.
Speaking to TechCrunch, the president and CTO Blake Teipel said "It's a layer-by-layer printing process, so you get an inherently weak bond between the layers. What we're doing is reheating and post heating that plastic, creating a much larger heat affected zone in the plastic part. It makes the part stronger in all directions and between all those layers."
Watch the FuseBox in action in the video below:
The company is set to release the FuseBox later in 2017.
Featured image courtesy of Essentium