Filament innovations has just released a new open-source 3D printer kit. It's called BFP475 and boasts a whopping 16 x 18 x 27 inches print area at a reasonable price.
While the frame is made of aluminum, several parts of the device are composed of carbon fiber. There are certain advantages to making the device out of carbon fiber. Carbon fiber can provide highly rigid and durable components. It can also lead to more reliable prints.
Price
While it is temporarily selling for $2800, they're thinking of creating an acrylic version which would reduce the pricing even further to perhaps $2000.
Upgrades
The company has also made various upgrades for the printer available on their website. These upgrades include a PRINTinZ print surface for $179.99 and a heated bed kit for $274.99.
Open-source
As mentioned earlier, this printer uses multiple open-source technologies. The BFP475 uses a Bulldog XL extruder and a prometheus V2 hot end. The hot end can go up to 572 °F / 300 °C and can process PLA, ABS, Nylon, PETG, TPU. The company has also stressed that the BFP275 is operational right out of the box.
Overall, it looks to be promising. The build volume is fantastic and the material range is quite diverse.
Check out an official introduction to the the BFP475 in the video below:
Specs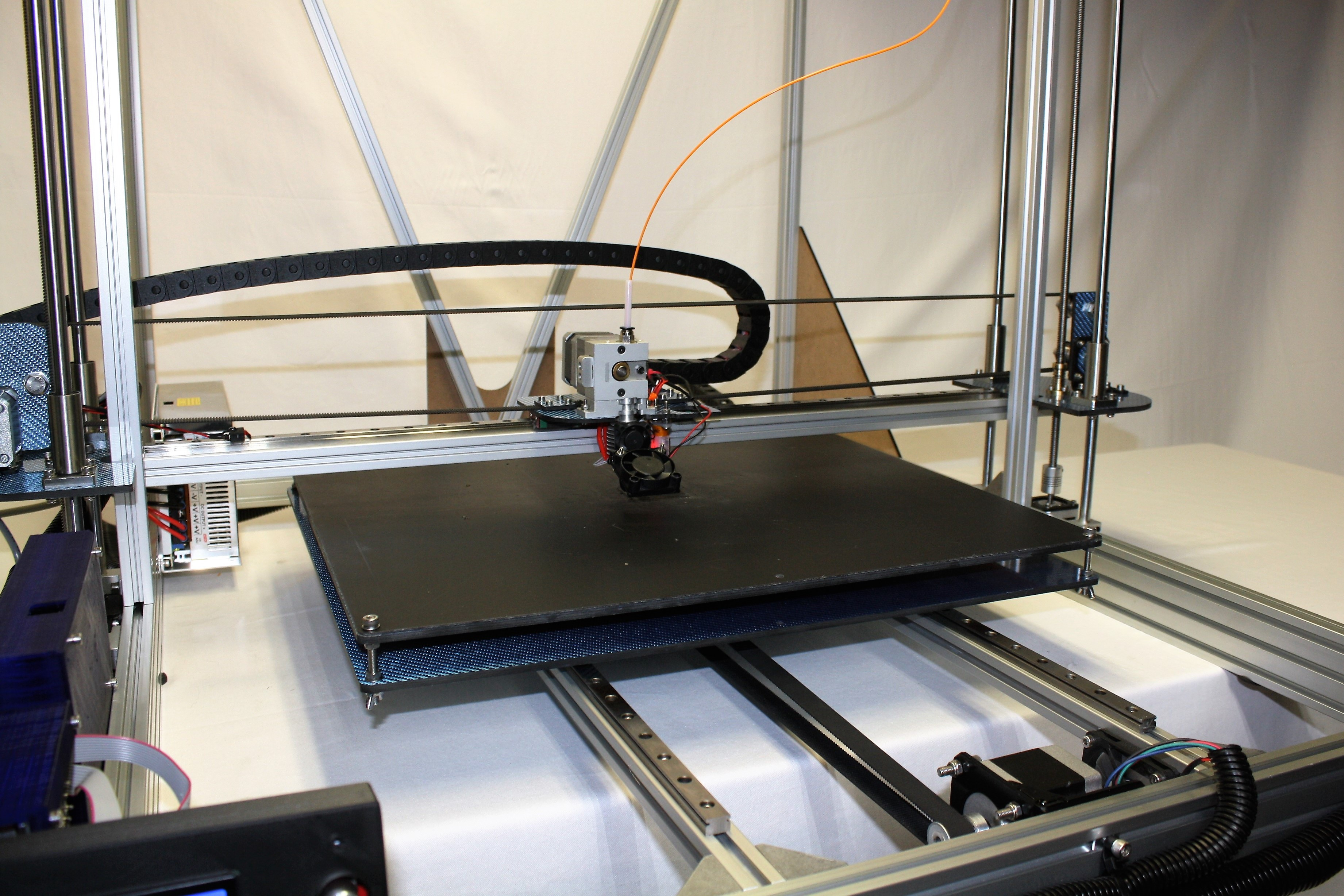 |  Specs |  Description |
| --- | --- |
|  Build Volume |  18 x 16 x 27 in (475 x 425 x 700 mm) |
|  Price |  $3000 ($2800 limited versions available) |
|  Extruder |  Bulldog XL (1.75mm to 3mm) |
|  Hotend |  Prometheus V2 (0.6mm Nozzle) |
|  Printbed |  Auto-levelling (Heated bed optional) |
|  Material |  PLA, ABS, Nylon, PETG, TPU |
|  Display |  LCD Screen |