With Rapid + TCT approaching, companies are putting out their latest offerings for the additive manufacturing world to see. True to form, FlashForge is debuting their latest 3D printer, the FlashForge Creator3. This latest addition to the Creator series brings in higher nozzle temperatures, a removable flexible build plate and new levels of connectivity and print monitoring capabilities. Besides the Creator3 release, FlashForge will also present their new DLP dental printers at the RAPID + TCT exhibition.
The New FlashForge Creator3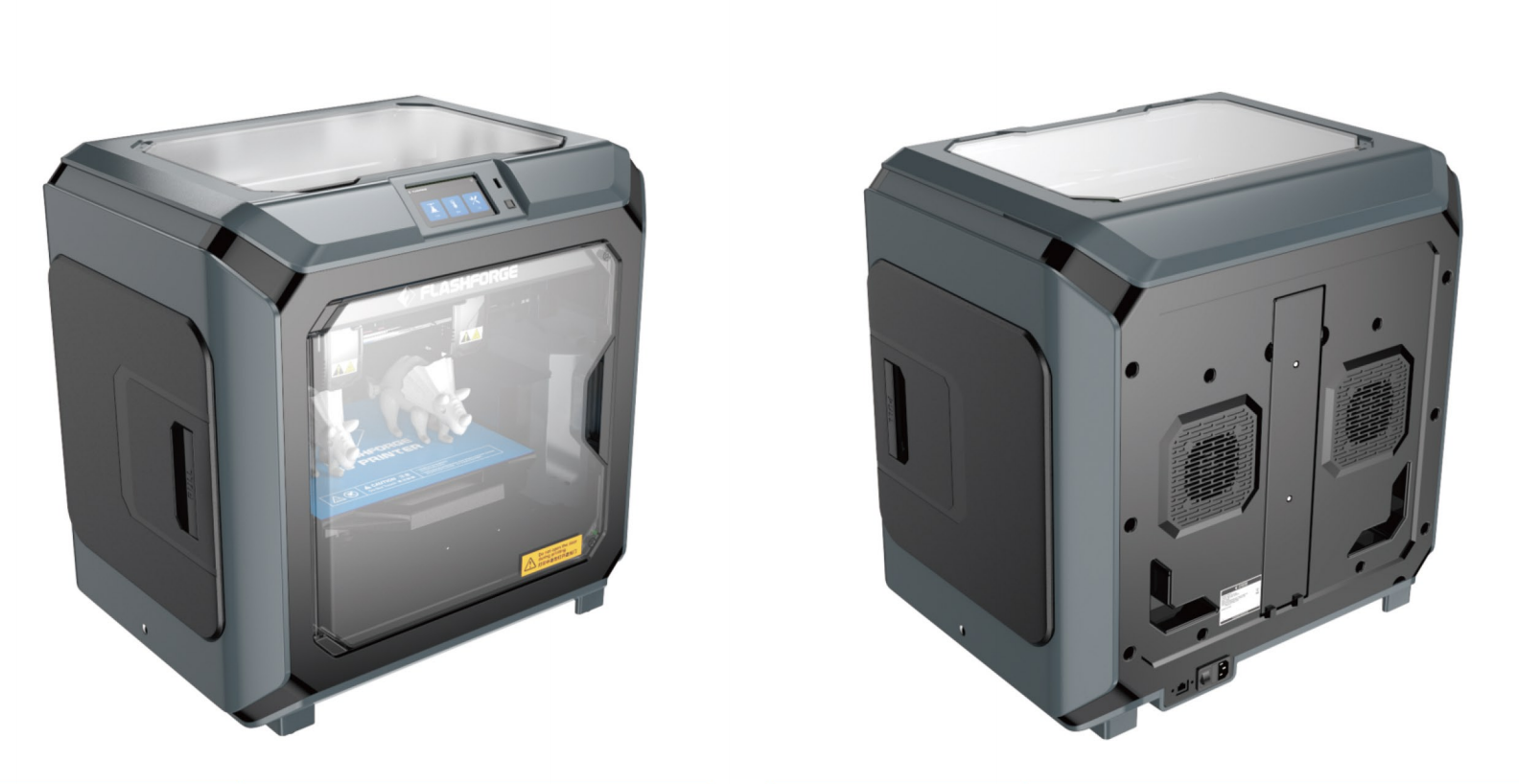 The Creator3 is an independent dual extruder-based printer. Its high nozzle temperature and heated bed give it a stunning level of versatility and accuracy to create high-grade FDM prints. With a max nozzle temperature of 300 °C and an adjustable bed heating going up to 120°C, there are a lot of thermoplastics it can process.
Aside from the heating, the Creator3 also brings in a removable flexible build-plate for easy print removal. It complements the build volume, spanning 300 x 250 x 200mm, maintaining its original shape despite being contorted after each print removal. FlashForge also recommends using it as a temporary work surface for post-processing.
With the aid of the independent dual extruder system, the Creator3 brings in bi-color and bi-filament capabilities. This system also allows the Creator3 to work on 2 different models simultaneously. The printer also ensures that prints stop if the filament testing system detects abnormalities. This ensures a steady success rate for all prints.
Dentistry Solutions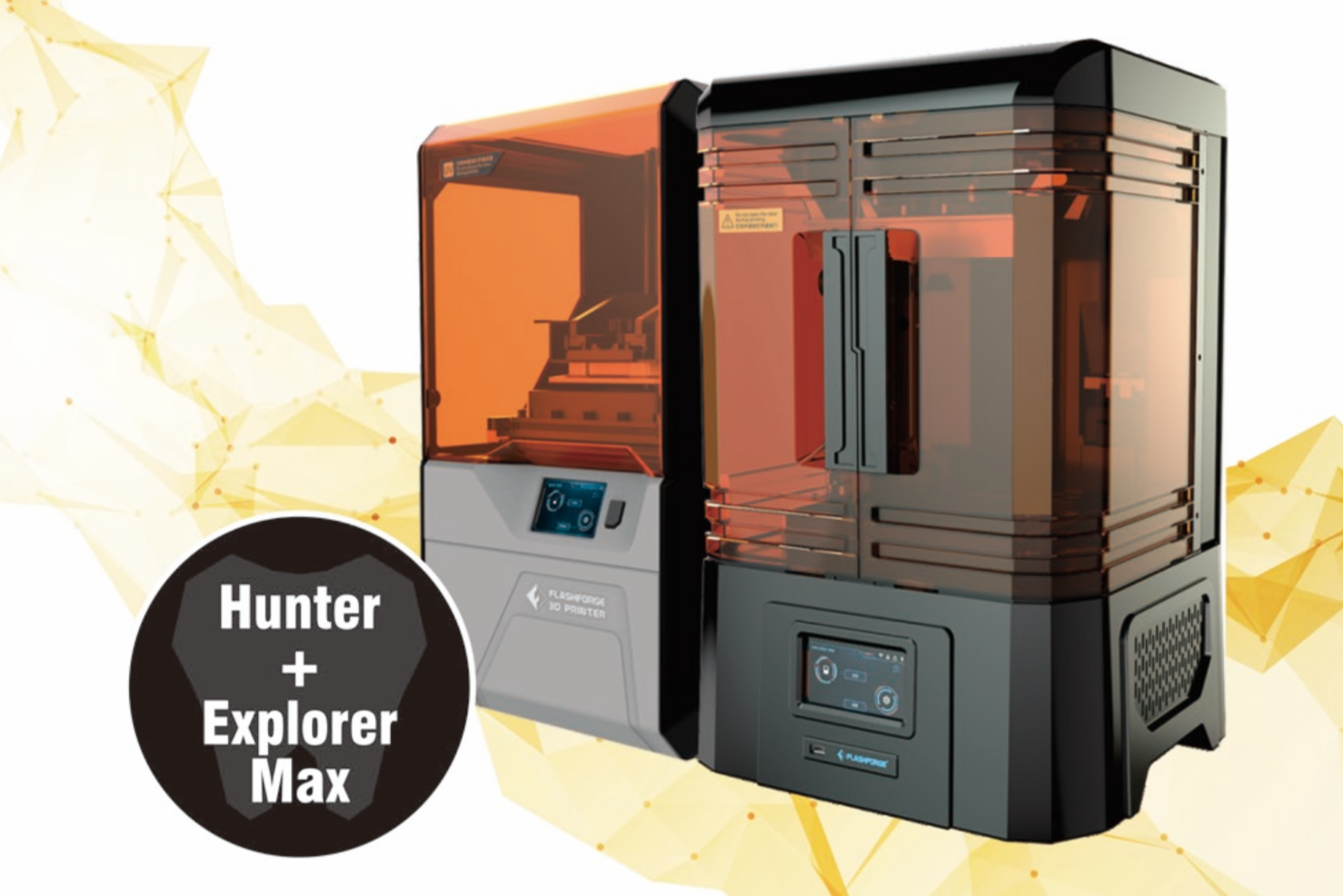 Aside from the Creator3, Flashforge is also presenting two dental 3D printing solutions. This set of printers includes the Hunter and Explorer Max devices, bringing complex, high resolution DLP technology for the creation of various appliances like models and frames at lower costs. Both devices are ideal for denture manufacturers, dental labs and for clinical use.
While smaller, the Hunter packs in a high-resolution light engine and a high precision z-axis model group ensuring print accuracy. The larger Explorer Max bring in a 8.9 inch projection screen and some intuitive auto-recognition functions. Both printers also coincide with the release of the FE 1100 resin and the FlashDLPrint software. Together they ensure detailed models and appliances that can make the work of dentists far easier.
Visit FlashForge at the Rapid + TCT event
The Rapid + TCT exhibits will be open from May 21-23, where attendees can see the Creator3 and their dental solutions in action. They will be exhibiting at Booth#:330, COBO CENTER.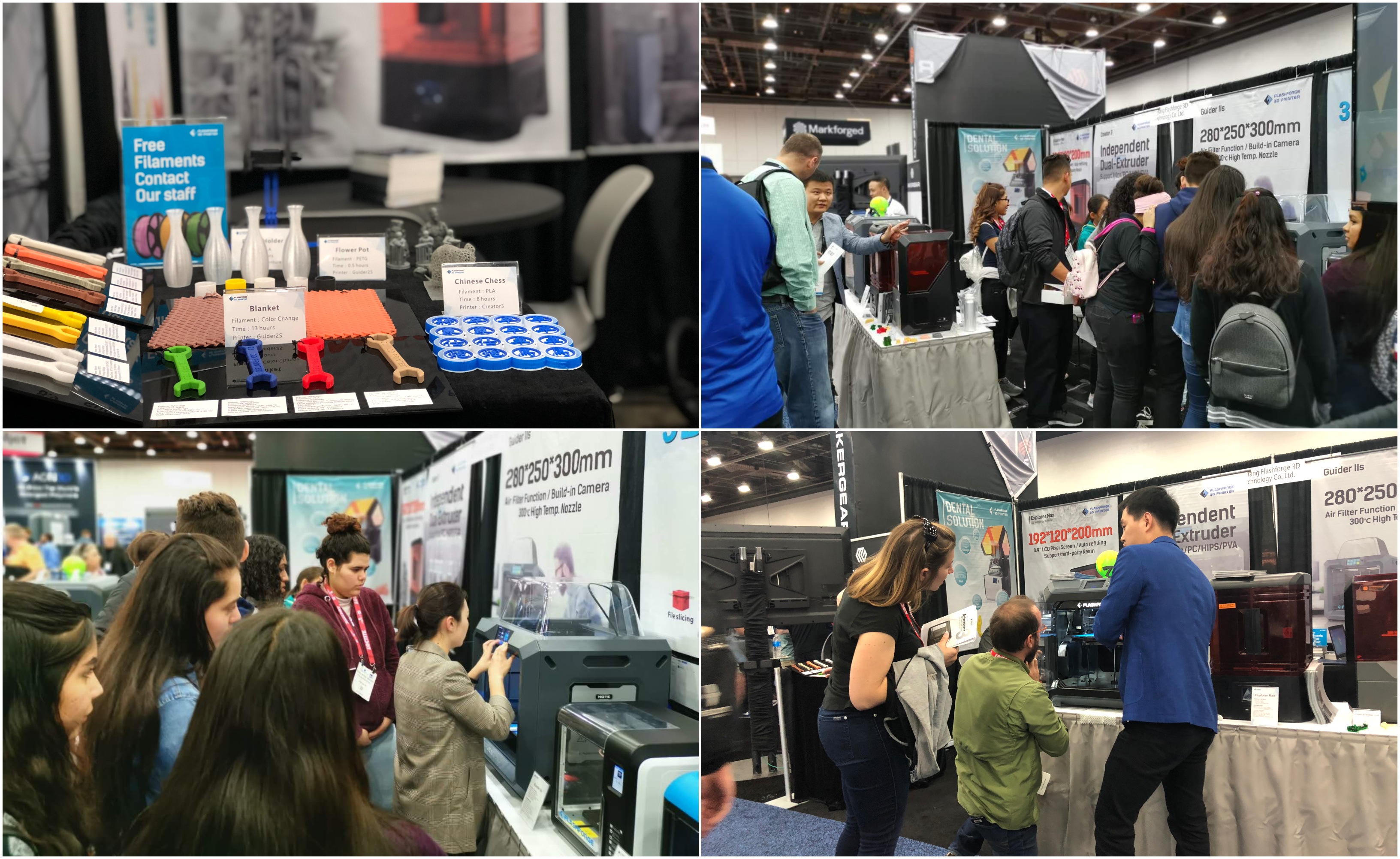 Featured images courtesy of FlashForge.