What happens almost every year? Easy, the ordinary process of buying a new smartphone. With Google's Project Ara, however, this might change in the future, as the Google team is working on a phone with a clear design statement: it's made of many tiny parts, which you can choose and decorate yourself, turning it into a personalized phone for everyone. It has to result in less waste and more creative smartphones. The phones will cost as little as 50 dollars.
On the website, the project is being described as follows: "The smartphone is one of the most empowering and intimate objects in our lives. Yet most of us have little say in how the device is made, what it does, and how it looks. And 5 billion of us don't have one. What if you could make thoughtful choices about exactly what your phone does, and use it as a creative canvas to tell your own story?"
These smartphones will be made of different components, which you can sort of stick into the phone, turning it into a smartphone that can change its look whenever you want it. For this project, Google is working together with 3D printing company 3D Systems to develop the components of the phone.
3D Systems has now released a new blog post about this subject, in which they further explain the benefits of this approach by Google and 3D Systems: " (…) as individual features are enhanced, rather than chucking your whole device for a new camera, you simply slide out the old one and clip in the new one—badda-bing, badda-boom: you have a better phone with less waste."
The phone is expected to enter the market in 2015, and 3D Systems will therefore produce a new "continuous, high-speed 3D printing production platform and fulfillment system to accommodate production-level speeds and volume." The company thinks today's 3D printers are too slow, as they both move the print head and the platform in the printing process. However, this leads to acceleration and deceleration, extending the overall print time. Their new system will therefore "allow the module shells to move in a continuous flow".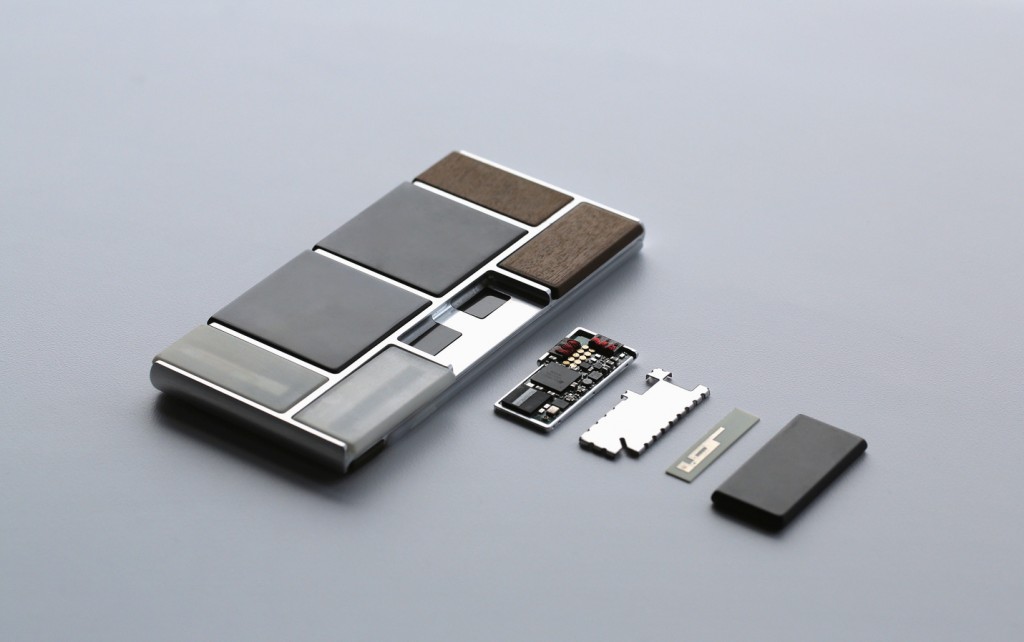 The company is also working together with Carnegie Mellon University (CMU) and X5 Systems in order to print out functional components such as antennas. 3D Systems says the modules will "additionally be printable with full spectrum, CMYKWT color plus support (meaning cyan, magenta, yellow, black, white and clear, with support), in hard and soft composite materials for the optimum lifespan of parts and ultimate customization by the user."
"The combination of exponential creation technology with exponential information technology translates to unprecedented capability and adaptability for the consumer," says Chuck Hull, Founder and Chief Technology Officer of 3DS. "The scale of this project and its practical functionality are an exciting step into the future."
Last month, Google Ara released a developers kit, in which they explained developers how to create functional parts for the smartphones by Google.
Credits images: Google/ Project Ara.