Among the limitations of the average 3D printer, is the materials it can use. One of the factors that limits this is the heat that the hot-end can generate. While a lot of printers have a temperature adjustment option, perhaps it isn't sufficient for some projects. Then you might consider an add-on. The company Robots Everywhere has developed the L-Cheapo MK5 for just this purpose.
It makes use of a 2 watt blue laser diode. The MK5 is also functional with CNC devices. Users do not need an extra power supply for it as it can operate with the printer's supply. This laser cutter was developed to be cost-effective. Therefore, the machine is priced at $456 (fairly cheap considering the level of applications it adds).
The Device can function as an ancillary part. It boosts the temperature during the print by applying a laser to accompany the regular machine processes. This added heat can aid in shaping materials and softening them. Another advantage is that it can potentially increase the range of materials a printer can use (depending on the printer of course).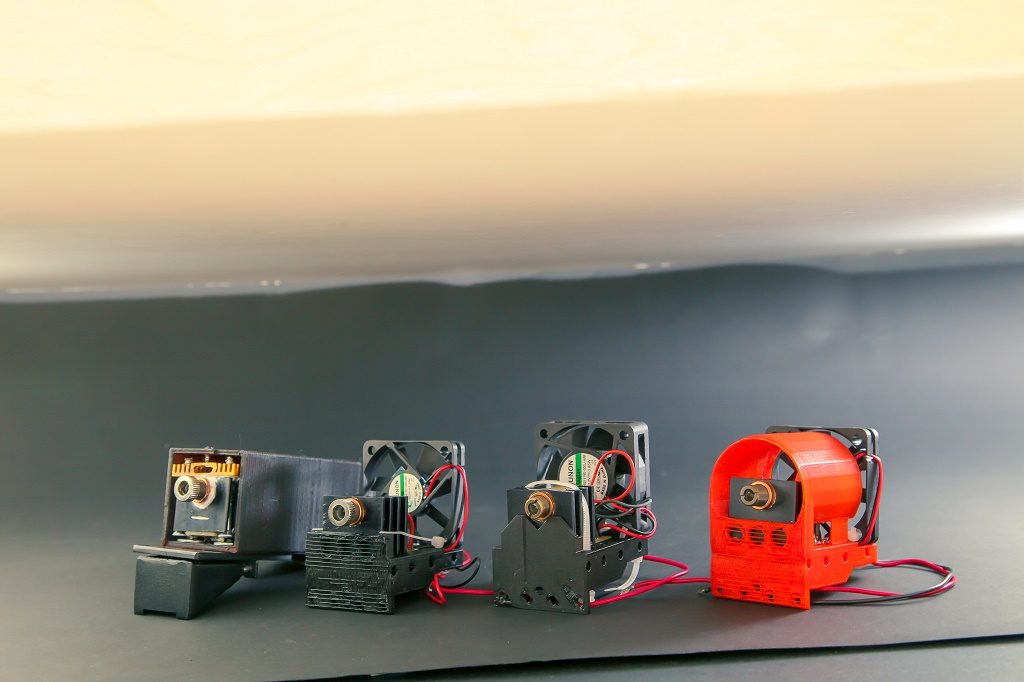 Attributes
The L-Cheapo MK5 is a laser cutter that, as the company claims, comes as an attachment for most 3D printers. Although the initial attachment of the device can take some work, the company has stated that users can switch from the laser to their standard printing set-up within 2 minutes. The laser cutter can also adapt to a range of printing software through add-ons.
This is the 5th model of the L-Cheapo line. It has an optical output of 8000mW. The MK5 runs on a 12V power input. It can also be used as an engraving device. This can give it certain applications for artists to make use of.
The MK5 operates on wood, plywood, fabric, felt, acrylic, ABS, PLA, cardboard, hardboard. Despite generating a lot of heat, it requires no additional cooling mechanisms. The device is made in the USA and was part of an Indiegogo campaign.