Leapfrog and Verbatim have made a breakthrough in 3D printing. The 2 companies joined forces in developing a method to 3D print polypropylene (PP) without warping. Previously, companies had tried in vain to achieve this effect, but with the Bolt it's now possible. This gives it a significant leg up compared to the competition because PP has many industrial uses.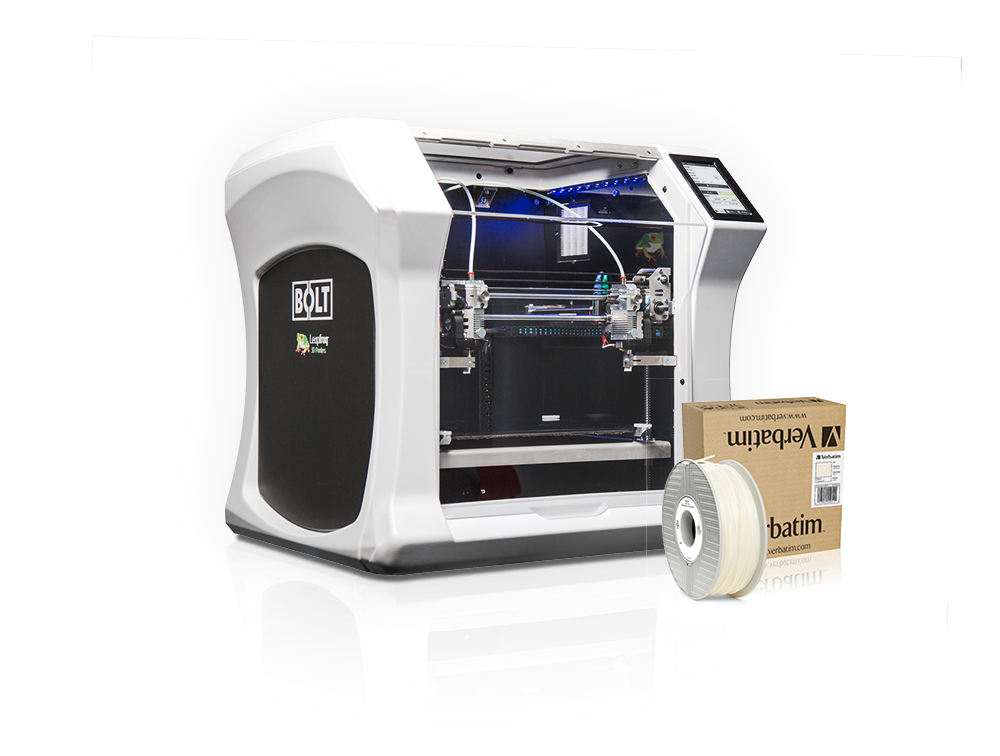 Benefits of Polypropylene
PP has many benefits. Firstly, the material is resistant to many common alkalis and organic dissolvents which can be present in household detergents and other cleaners. This allows users to utilize PP for more diverse purposes without fear of damaging the print.
This is the reason that companies use PP to contain chemicals that can be hazardous to other materials. For this reason, Polypropylene is particularly useful for the medical industry.
Car companies also use polypropylene. This is because it can be used to make flexible, durable car parts. This durability also makes it great for the packaging industry (plastic food containers for example), who have been using PP for this purpose due its nature as an FDA approved material.
In comparison with PLA, Polypropylene can bear heavier loads. It is also more flexible and averse to bruising. For this reason, the companies are targeting it as a future replacement / direct market competitor for PLA. They are touting its durability and chemical resistance. These benefits give it a wider range of uses than standard PLA. There is another competitive advantage that Polypropylene has. A lot of companies already use it for packaging or parts. Now those companies can consider switching to 3D printing without altering the contents of their products.
There is another benefit to Polypropylene being commonly used in many household items. The companies believe it "creates a waste stream which can be recycled into Polypropylene filament and re-put to use". So you could say it also creates a cheap source for reusable flexible filament.