With the launch of their new Service Studio line, Microsoft has also spent some time on one of their long forgotten apps, Paint. For me this was one of the first apps I used when I started with computers back in the 90's, on a Dell running Windows 95 to be precise.. A lot of people will feel the same, it has been nostalgic to many of us. Now, with the launch of Paint 3D, the company has finally given the Paint app a well deserved update.
The biggest feature of this new Paint 3D is that you can take photo's within the app and turn them into 3D objects. The app also allows you to draw or doodle in 3D. Microsoft also launched a new program called Windows 10 Creators Update. When you sign up for this program, you can browse through tons of 3D moles and use them or use them as a basis for your own design. The new community lets you directly export from Minecraft and export print ready files for your 3D printer.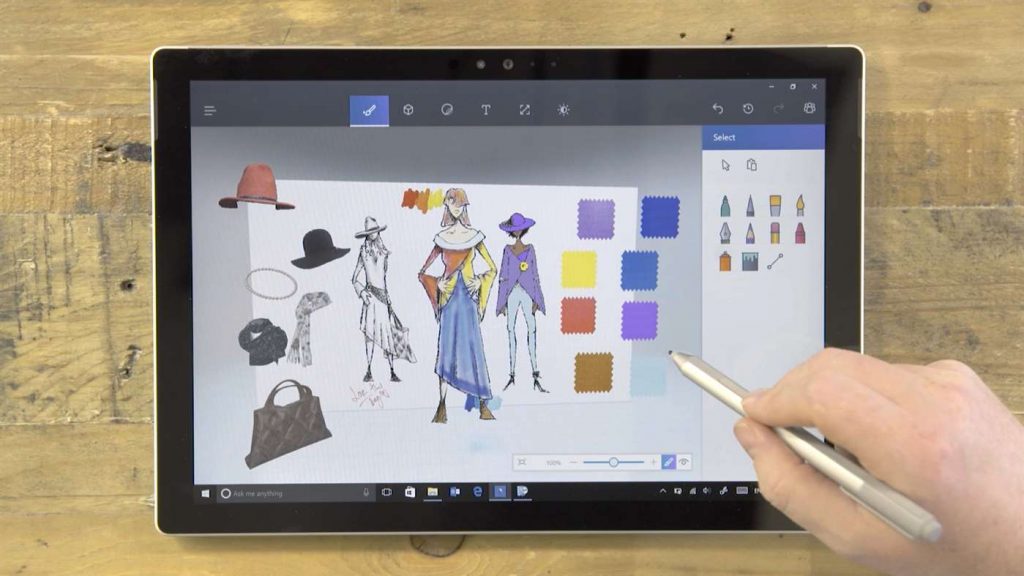 Accessible
What is so great about Paint 3D is that this app is very accessible and opens the door for a lot of enthousiasts who want to start with 3D modeling. You might say, we already have a lot of 3D modeling tools at our disposal but almost every 3D modeling tool requires professional knowledge and is tough to start with for a generic user. This Paint 3D is a recreational 3D modeling tool and continues the brilliant easy entry feel that Paint had when it first came out.