As its newest release, peel 3D has just launched the peel 2 3D scanner. The Canadian company created the device as a relatively powerful handheld scanner at an economical price in comparison with its competitors. It also boasts a number of improvements to the original scanner that make it stand out for newer, different niches. The new scanner introduces a 3 camera system and full-color capture with high accuracies.
While 3D printing is coming along with all sorts of new companies offering lower prices, 3D scanners have sadly not seen that same increase in affordability. As a result, the peel 2 with its $7,490 price seems like a relative bargain when looking at the average pricing. The company is also leaning into this very market, removing a lot of the usual add-ons and streamlining their devices.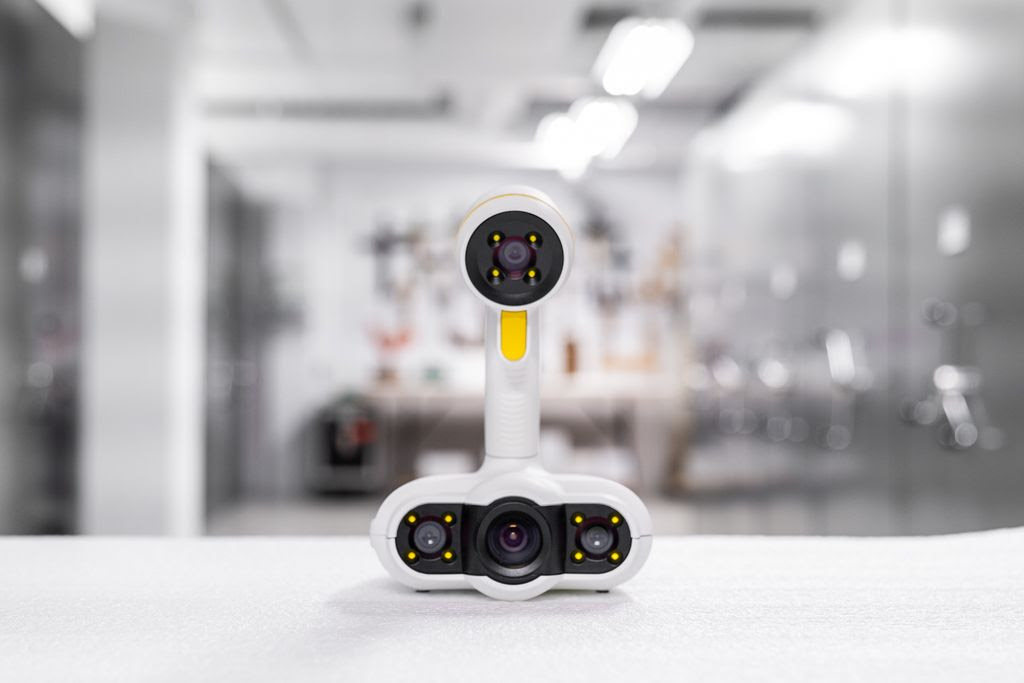 The main draw of this second instalment is the color-scanning capability, however there are other things to look at as well. The scanner hardware also integrates 3 cameras in total. These allow for higher detail capturing with better resolutions. They've also managed to double the maximum resolution from 0.5 mm, to 0.25 mm.
3D Scanning Improvements
Another major addition is its ability to capture textures. This could be particularly useful in digital art and design projects where intricate recreations are necessary. This speaks to the improved level of accuracy and overall detail, with the ability to convert minute annotations and textures in functional parts of the 3D models. The 3D scanner also has a system that uses the texture of scanned objects to improve positioning accuracy, so serves an additional functional as well.
peel is touting this as "the most comprehensive entry-level scanner on the market". For a more basic device, users can purchase the original, at a price of $5,990,but if they're looking for something with more color and texture capabilities they can upgrade to the peel 2. The company is also squaring the market on education-based 3D scanner with their Academia line.
The company currently distributes in over 30 countries, working out of their native Canadian market. The peel 2 could be very useful for a range of functions, particularly in art, 3D printing or medicine. It may also provide a blueprint for cheaper scanning technologies and drive down the exorbitant prices overall.
Featured image courtesy of peel.