As RAPID + TCT approaches, the organisers are letting everyone in on what makes the event tick. Just recently, they've revealed the keynote speakers for this year's main events. The speakers make up a definitive cross-section of the additive manufacturing industry, from the business side and discussions of the industry's future to the more fun entertainment-oriented section.
RAPID + TCT has always been a great venue for all things additive manufacturing. Seeing as how the applications of 3D printing have expanded, it's no surprise that the range of speakers embodies this growth. While industry leaders are present as ever, figures from healthcare, Hollywood and even the Olympics are also chiming in.
Keynote Speakers & Topics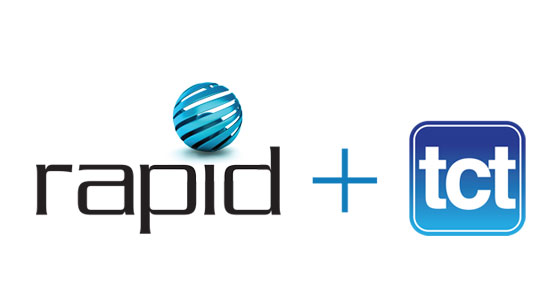 The event kicks off properly on April 23rd all the way to the 26th, with daily keynotes to inspire event attendees and showcase the multitude of industries benefiting from additive manufacturing technologies.
On the 23rd, 4 speakers will be presenting a range of interesting developments from the worlds of entertainment and sport. USA Luge Technical Programs Manager and former Olympian Jon Owen will talk about the first 3D printed sled that the US Olympic team used in Pyeongchang. Following this, Brian Mclean will talk about rapid prototyping at LAIKA, the world-reknowned animation studio. LAIKA has used 3D printing technology in Coraline, ParaNorman, The Boxtrolls, and Kubo and the Two Strings to provide naturalistic facial animation for the stop-motion puppets that give the films their distinct look and feel. The day's speeches will close out with a word each from Rich Garrity (president) and Phil Reeves (VP) from Stratasys.
On the 25th, the main topic of discussion is that of healthcare. Dr. Jonathan Morris from Mayo Clinic and Amy Alexander will let us in on the best insights from the worlds of anatomic modelling. The Mayo Clinic 3D Printing/Anatomic Modeling Laboratory produces over 700 anatomic models per year for complex surgical care, multidisciplinary care of complex patients, presurgical simulations of patient specific vascular and non-vascular procedures, custom device creation, and medical and patient education. Morris and Alexander will share how point-of-care manufacturing is providing patient care advantages, presenting unique obstacles of engineering within a hospital, creating the need for collaboration across disciplines, and impacting the lives of many patients and their families.
Finally, the 26th is set to feature Terry Wohlers, principal consultant and president of Wohlers Associates Inc. Wohler's is once again headlining the event, this time with the ambitious topic "Printing the Future". Sure to be an exciting talk, it will touch on material pricing, supply chains, quality, and also infrastructure development.
A special thanks to RAPID + TCT for providing all the crucial information.
The Keynote Speakers: