Polish SLS 3D printer manufacturer SondaSYS has partnered with LeoSparq Ltd to distribute and support their model SL02 SLS 3D printer in Canada and the United States. SL02 stands for Small-Large as it's the only SLS machine with two swappable build volumes. This allows the user to print with optimal material and time use, for both smaller and large objects and smaller and bigger quantity. All depending on the user's production needs.
Multiple Build Volumes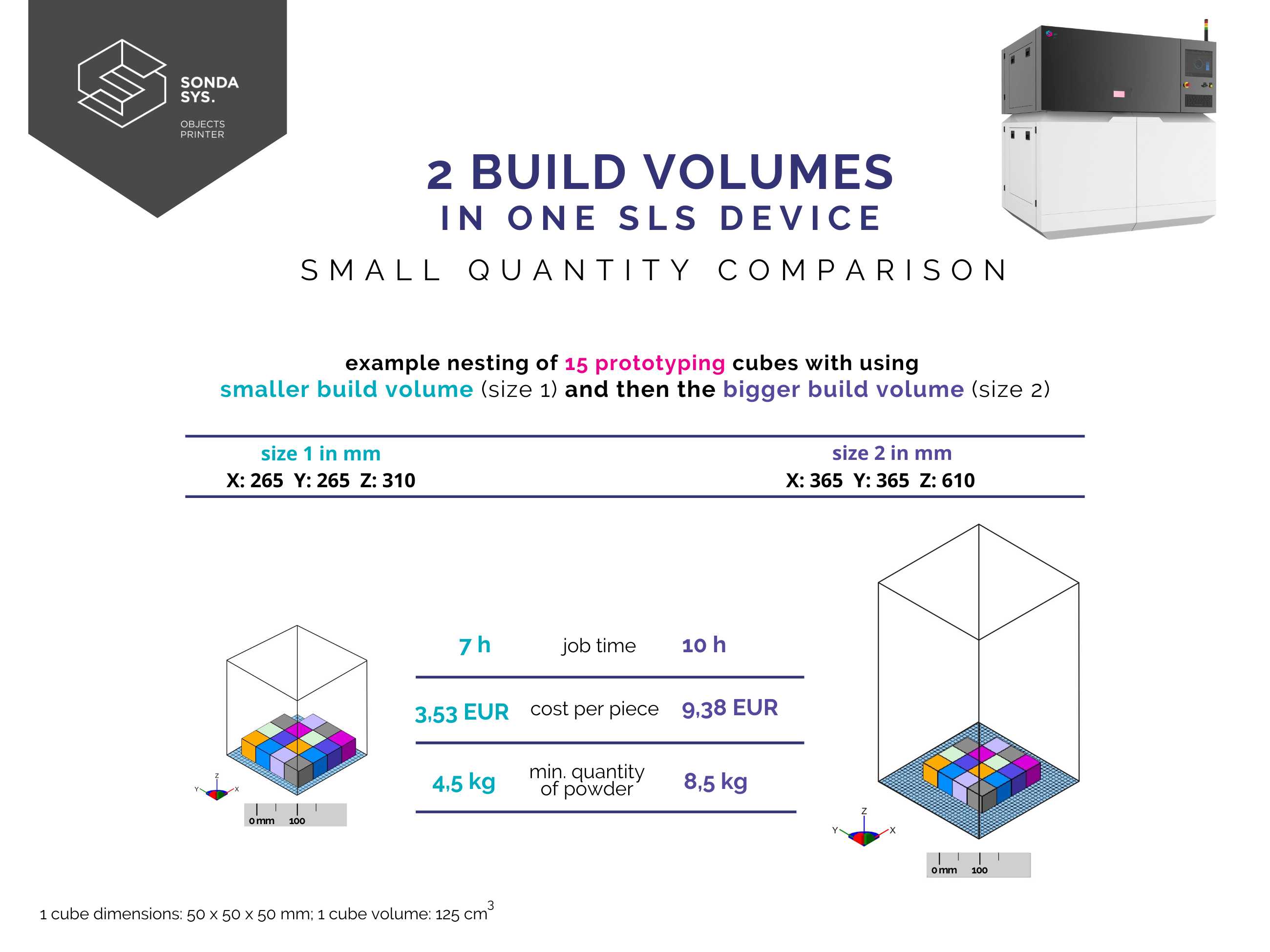 That's right, the SL02 can work with a build volume of 265 x 265 x 310 mm (10.4 x 10.4 x 12.2 inches) for prototyping or 365 x 365 x 610 mm (14.3 x 14.3 x 24.0 inches) for large objects and production runs. With an adjustable build volume, users can maximize their printing efficiency for either speed or size and control the powder usage.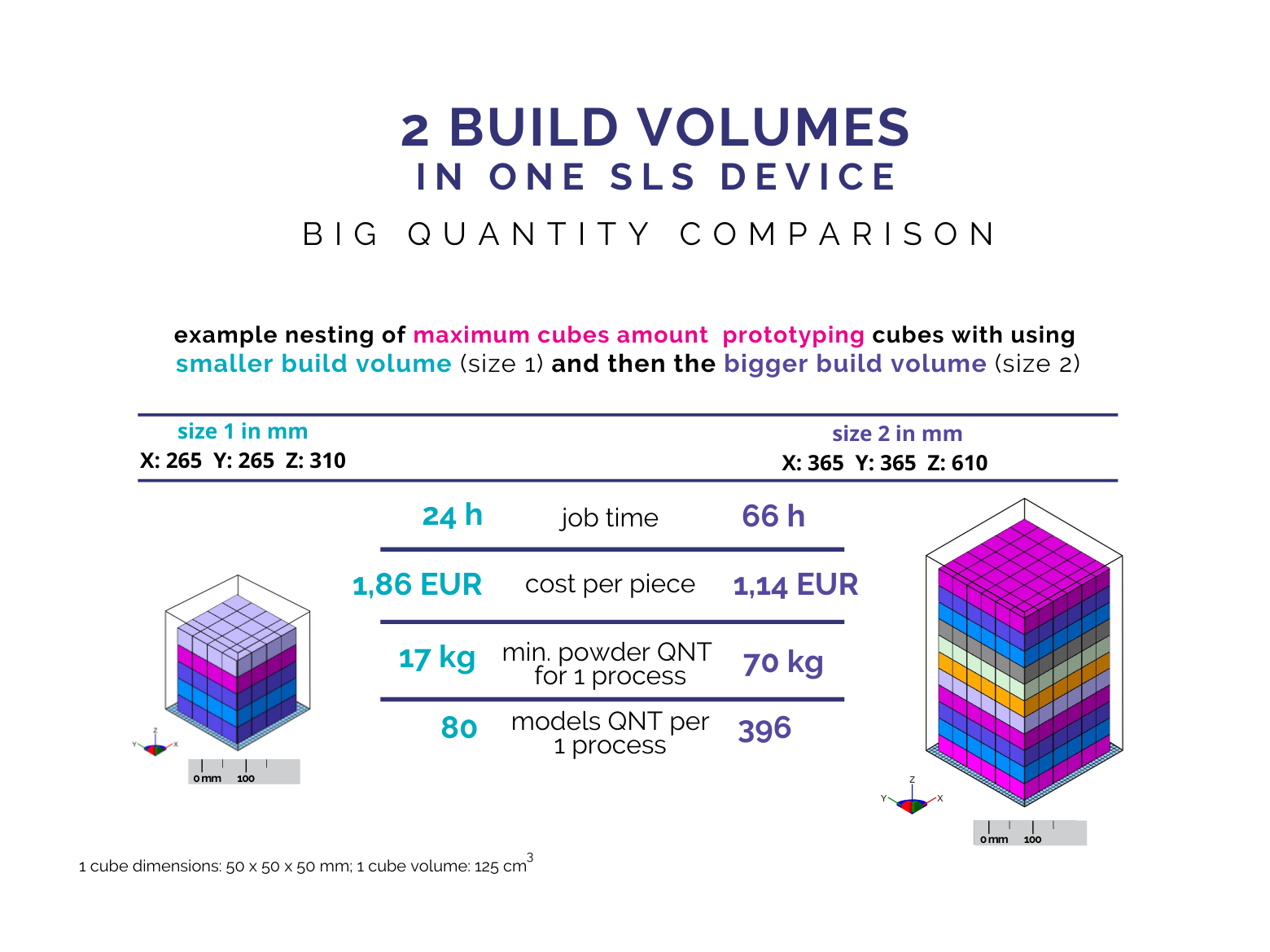 Key Features
It's also equipped with some very high-end hardware, such as Synrad CO2 lasers and the 3-axis optical galvo from Cambridge Technology, the same scanning mechanism used by the US Army and Defense for their guidance systems. Here are some of the other specs:
– Heated build chamber that can reach 300°C
– An included cleaning and sieve station
– Vacuum system
– Powder mixing unit
– Builtin nitrogen generator
– WiFi connectivity
– Intuitive software SondaSYS RP with user friendly interface
– Wide material range, including PA11, PA12, PA6
This is a professional AM system and its open material ecosystem makes it incredibly versatile. Being the second iteration of their flagship product, it comes with many improvements compared to the first edition. "The SL02 is rather evolution than revolution. We had improved some elements like building chamber dimensions or laser's power to make SL02 even more versatile – even though we were delighted about the previous version of our SLS. On the other hand we listen to the feedback our customers are providing – so upgrade is the result of that," said Wojciech Gaweł, CTO of SondaSYS.
Partnership
LeoSparq is a custom automation company in Canada that provides industrial motion systems to the likes of Siemens, Epson, and Allen-Bradley so they're an ideal partner to sell the SL02. Leo Zuchowski, CEO LeoSparq, explains, "Cooperation with SondaSYS will allow us to carry out orders and projects with the industrial quality required and needed for applications from prototyping to short-run productions. SL02 is an industrial SLS that provides an advantage over the systems offered by other 3D manufacturers. We conducted market research and learned a few things. One of them is that companies in Canada, as well as the United States, are looking for versatile 3D printing devices that can be used in various projects and operations."
Sonda SYS. SL02
- Swappable build volume: 2-in-1 SLS 3D Printer
- 3-axis galvo optical system by Cambridge Technology
- CO2 laser by Synrad
- Open to 3rd party materials
Specifications »