Google Maps enabled us to take online tours through lots of places on earth. Suddenly we we're able to take a walk through the streets of New York or Amsterdam without actually having to be there. It's a very useful tool when you want to find out how to get to the hotel you just booked online. However, what's still missing for the full experience is the addition of sound. A new Project called Sound City Project uses panoramic views taken from points in different world cities and combines them with actual sounds from those points.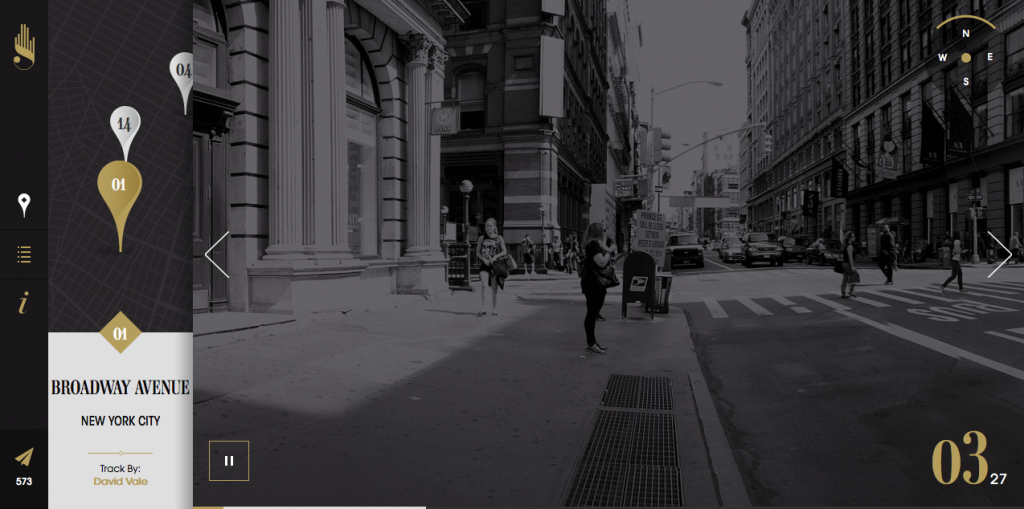 The team, consisting of David Vale, Rick van Mook and Caco Teixeira 3D printed four 'ears' and put them on a recording set. They used this tool to record sounds from different cities all over the world, such as New York City, Stockholm as well as a smaller city called Bergen. It must be said that their project is still under construction and more cities are expected to be added. Nevertheless, their website already offers a special and extra realistic view of different parts of the world. As mentioned before, it basically adds sound to Google Maps.
In order to create the sound set on which the 3D printed ears were placed, the team tested their prototypes many times. They went to the cities to record actual sounds of different places over there. For instance, in New York you can hear what it sounds like in the neighborhood of central park or Broadway. For Bergen you can go for the sounds from Skomakerdiket or Fløyfjellet.
The images you see while using the Sound City Project are 360-degree photos, and after plugging in your earphones the experience can begin. As a user, you're able to stand on a particular point and watch in different directions. As for today, the project still solely uses panoramic photos taken from one point. However, the challenge for the team – or for Google Maps, of course – would be to have different pictures taken all around the neighborhood on a particular location in combination with sound files, in order to enable users to actually take a sound tour through a city.