It's 2014 and 3D printing has become something big companies want to experiment with. Amazon, Hema and even Hershey's: they are all giant chains, which are trying their luck with additive manufacturing. Office chain Staples is one of them and the company has been experimenting with 3D printing in Europe. It's now expanding its services to the United States, where the company has started offering two 3D printing services in New York City and Los Angeles. Customers can print out their own designs in these stores.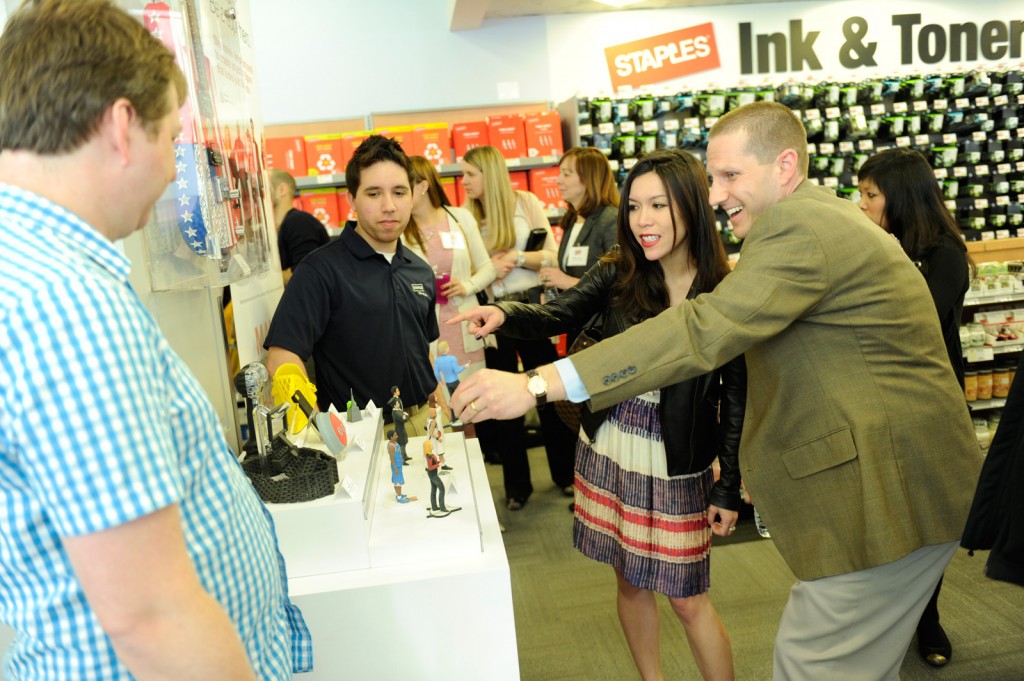 They are currently pilot stores, but if they prove to become successful further service points may be added in different American stores, so says the company. For this service, the company is working together with 3D printing giant 3D Systems.
The general idea is that 3D printers are often too expensive for regular customers and small business. With a 3D printing service point added to Staples stores, it won't be necessary for customers to buy their own 3D printer. Or in the words of Damien Leigh, senior vice president of business service for Staples: "3D printing offers enormous potential for small businesses, and by using Staples, they can print with the technology without having to invest in it."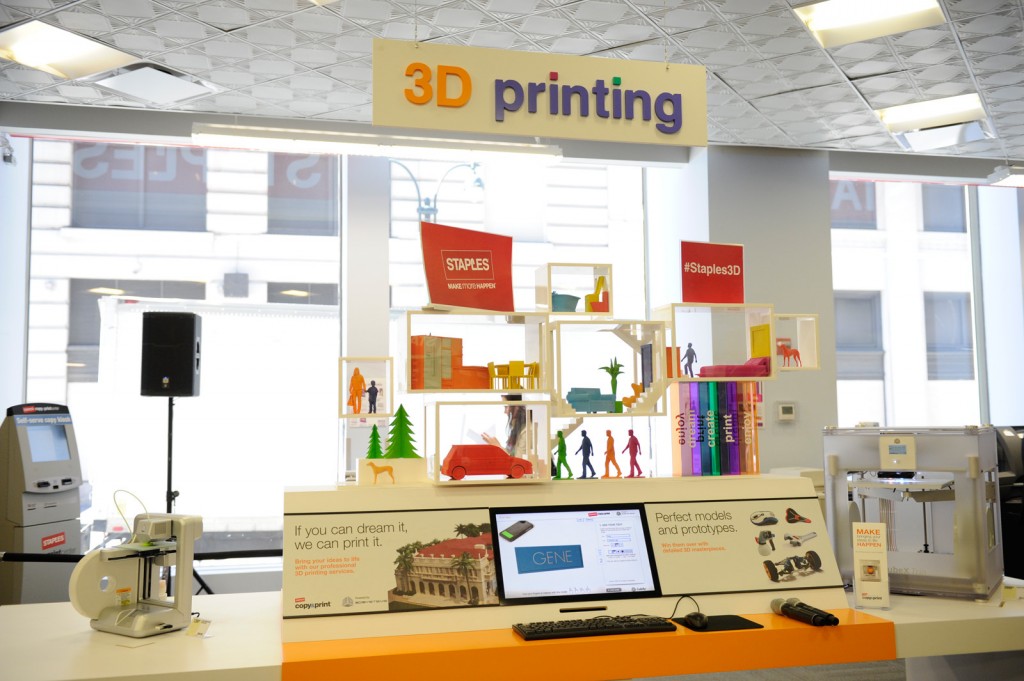 Staples will also invest in educating small companies about 3D printing. Leigh thinks millions of small businesses and customers could benefit from the technology. So far nothing new about this sales speech, but the following point he makes it quite interesting: "We wanted to educate businesses so they can get involved with 3D printing at a fraction of the cost because right now they don't understand it."
If small businesses don't understand 3D printing, which is true and still applies to a lot of brands, then there sure is money in educating them with an in-store 3D printing service. It's probably the reason why 3D printing stores are popping up globally.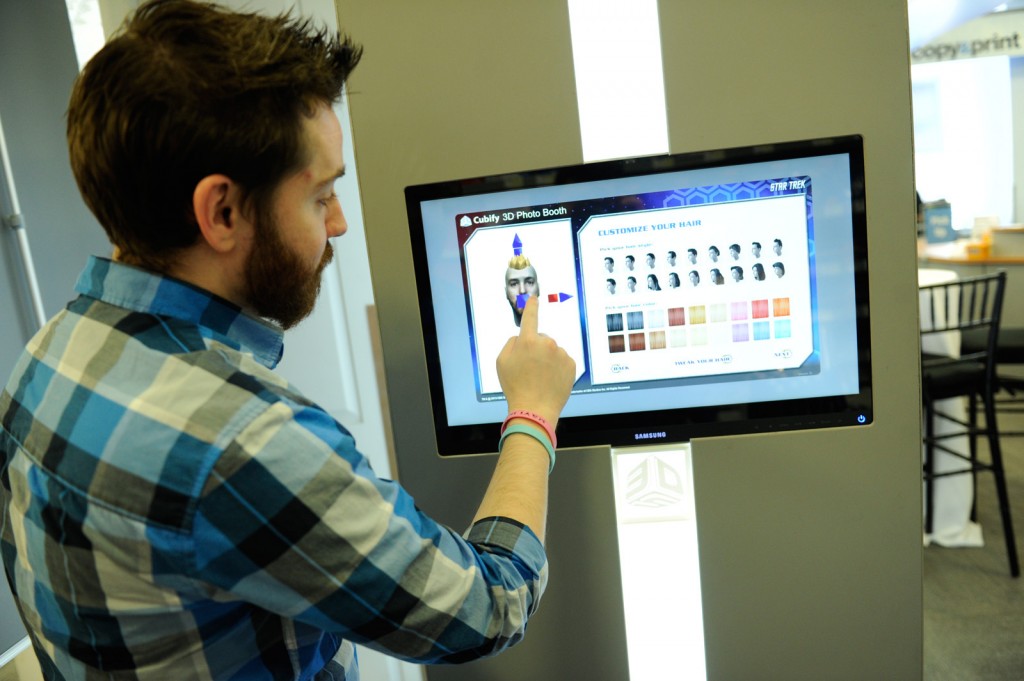 However, Staples's assumption that such a service will replace small company's need for a 3D printer, is probably an assumption too far. Isn't the recent trend about 3D printers that they become cheaper and cheaper? After a successful Kickstarter campaign The Micro will enter the market in 2015 with a low-cost 3D printer, costing approximately 300 dollars. And what to think of Deltaprintr? Same story: a Kickstarter campaign turned out to become something highly successful, and now the company is able to ship its 3D printers for only 499 dollars from this year's August.
Image credits: Photo by Evan Agostini/ Invision for Staples/ AP Images.