Ultimaker has just added a new beta addition to their Cura splicing software line. Cura 3.4's beta version is already displaying promise with a host of new features including engine upgrades and plugin updates. This is the company's latest version of the software, having released 3.3.1 only a few weeks ago. The new addition deals heavily with support structure and added settings for better print control.
There are many changes in the 3.4 version that improve the print process for all users. The new version has updated a lot of the plug-ins and promises frequent bugfixes. It also features improved infill, support and wall lining options. Another reason to appreciate the update is its integration of new file types from AutoDesk, Blender, OpenSCAD and FreeCAD.
The download Cura 3.4 beta software is available here.
Upgrades and Updates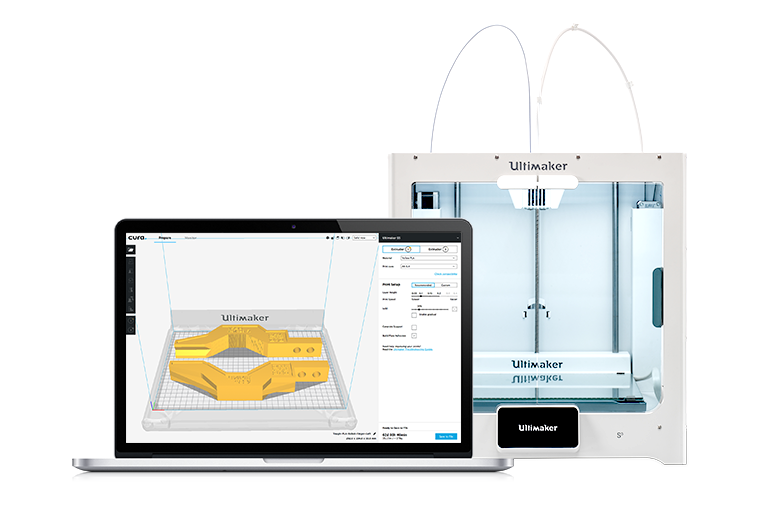 Going in-depth, there are a lot of new improvements that Cura 3.4 beta showcases. Infill support, for example, allows users to generate infill selectively with a special algorithm that determines where support is needed for internal structures. Similarly, the addition of perimeter printing allows for better structures by avoiding gaps and holes and printing around them first, thus strengthening the overall output.
Ultimaker have also tinkered with the travelling options. Now, combing travel movements are at least 1.5 mm long to prevent buffer underruns. A new setting even avoids supports entirely when performing travel moves. Users can now also use a setting to decide how many walls to print around supports.
The new plug-in browser is now part of the toolbox and features a more graphically driven, user-friendly design. The software now backs up user's projects on a cloud platform for safe keeping and so that it can be instantly shareable between devices. Other than that it features a whole host of fixes for the naming systems, file naming and language settings.
Featured image courtesy of Ultimaker's website.