While some 3D Pen manufacturers make you use proprietary filament, MYNT3D believes you should be able to use any thermoplastic you wish. ABS and PLA are a given, but what about wood or bronze infused filaments? If it is 1.75mm and melts between 130-240° C, then it will work in the MYNT3D Pen.
Material: ABS, PLA, PETG
Display: Yes
Power source: USB powered
Quick jump to: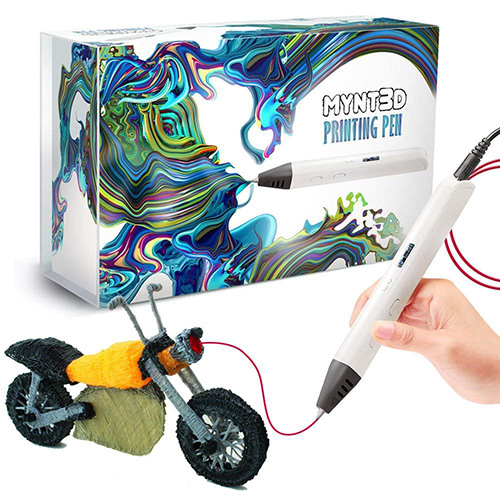 Mynt3D 3D Pen FAQ
Have a question?
Your email address will not be published. Required fields are marked *