Cunicode recently started the One Cup a Day project. In this experiment they designed one cup for every day of the month. With the use of creativity, style and quite the amount of humor they managed to put up a series worthy of making your morning coffee a bit more interesting or difficult (depending on which day of the month it is).
Check out all the models here. A few examples from the collection:
The Double Espresso Cup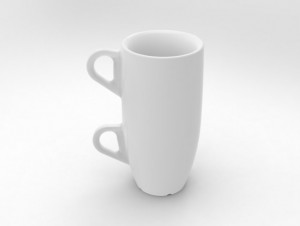 The Hard To Handle Cup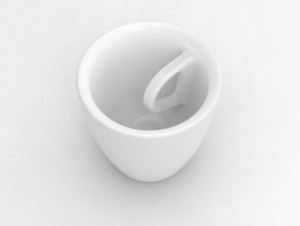 The Octo Cup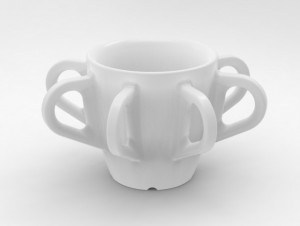 These cups are printed in ceramics and can be ordered through Shapeways. At this moment the printed ceramics do not exactly match the rendered model. Though, it comes pretty close and might even give the idea the cup is handmade, which is pretty funny itself considering there was no human hand involved at all. The glazed layer is quite thick and hides a lot of the original detail.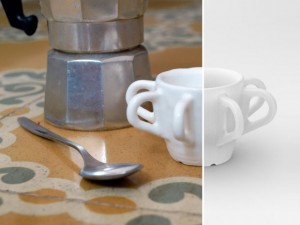 Even though the final product is not yet perfect, this definitely is a project to keep an eye on. Cunicode, keep up the good work.