Dremel 3D20 3D Printer
This week we run the Dremel 3D20 through it's paces. Upon opening the packaging you'll find it's very well packaged for safe shipping and pretty much ready to go as soon as you take it out of the the box. You'll also find it comes with a preloaded SD card, spatula like tool for removing prints from the print bed, a couple adhesive build surfaces and a bed leveling tool. Everything you need to start printing right out of the box including the filament.
Dremel has also build a mini 'Thingiverse' database of models and several teaching aids and projects to get you started. On Dremels website there are several resources I encourage everyone to look at. They also sent me a pre-loaded SD card with educational models to print in which I printed the DNA model, Pythagoras proof model and the Coriolanus effect model.
Dremel is obviously targeting the educational or school teaching aid audience and is building online infrastructure to support this.
The Dremel I tested was the 3D20 but they also have the Dremel 3D40 which is geared towards education and I assume the extra SD card I received is actually a pre-loaded example of what comes with the 3D40. I was was unable to test the 3D40 and thus this review is on the 3D20 specifically.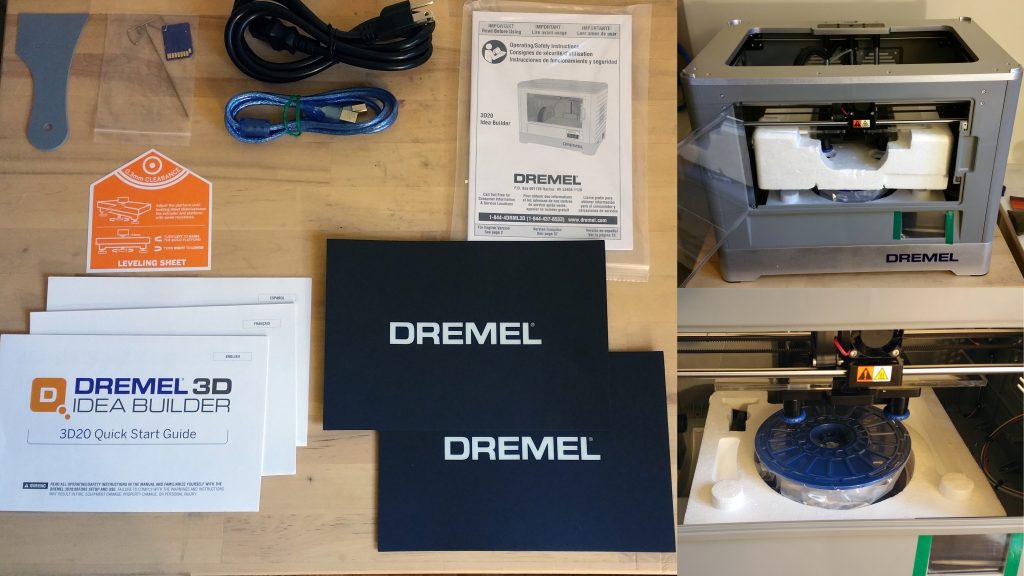 Pros:
The Dremel can be picked up at several major retailers and out of the box is very easy to setup and start printing right away. When booting up the printer your first presented with a nice touchscreen UI which is easy is to navigate and overall well designed. Basically plug it in, follow the UI instructions and start printing.
I really liked this UI, it's a nice touch and provides a great experience as a stand alone printer. Everything is easy to use with this printer and your given prompts on how to level the bed, load the filament and start printing. It really seems to be geared toward the novice and has decent print results with little to no effort. That being said it has some shortcomings too.
Cons:
Once you load the tiny spool of filament they give you, you'll notice it's quite loud when printing and the plastic housing itself helps amplify that. I used my own brand of filament for the testing to keep things consistent across other printers and had to externally mount my 1kg spools. Dremel only has a small 250g(¼ of  Kg) spool and found it necessary to charge a similar price as full-sized spools. That's a quarter the weight making it 4 times more expensive to buy filament via Dremel.
Additionally they make it awkward to use full-sized spools as they won't fit in the designated spool holding area trying to force you to use the tiny expensive spools they sell. This printer also has no heated bed and the build area is also quite small coming in at 9" x 5.9" x 5.5". This and the noisy plastic frame that seconds as a support structure for the printer itself but lends little usefulness as a proper enclosure.
Printing results:
Out of the box the printer produces good quality prints but nothing fantastic. Here are examples of various height layers I printed with. The rabbit is pulled off of Thingiverse and credit goes to origamix for the design. I printed 3 common layer heights that I typically use and I feel that many other users will probably stay in this range as well. You'll notice model degradation as the resolution is turned up. Perhaps with more time one could tweak the printers output results further as they learn more about the extents of its flaws and virtues.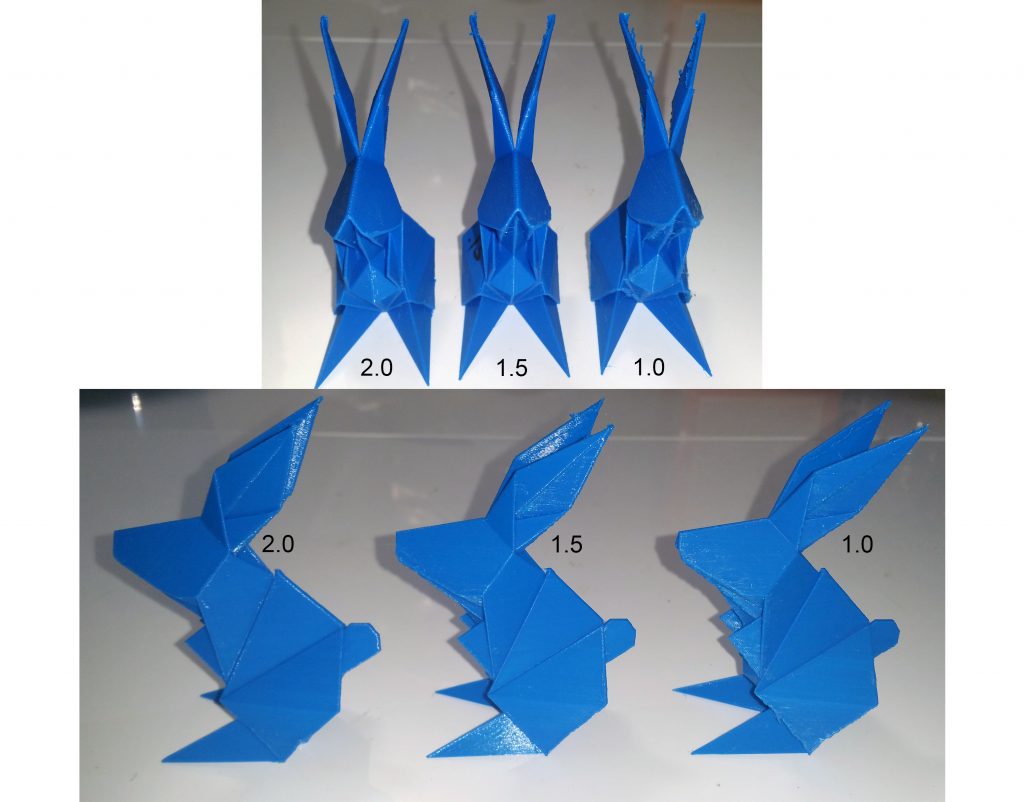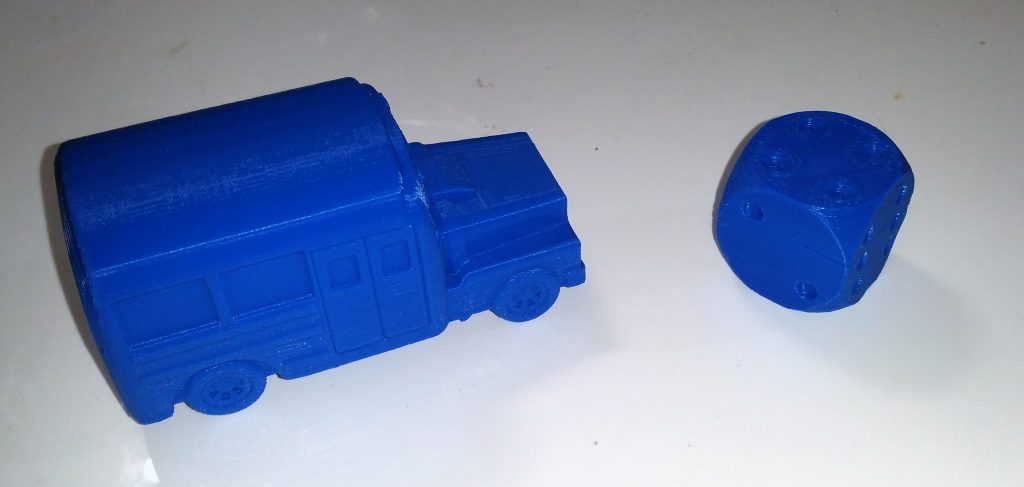 Conclusion:
All in all it's a descent printer but I do feel it's a little overpriced  for only being able to print PLA with no heated bed and has a pretty small build area. That being said I understand that Dremel as a large company has certain margins to hit however you get more bang for your buck with the smaller grassroots companies out there producing printers. Dremels advantage is they are able to attract big box retailers to carry the product making it easy to service and supply the end user.
If your not that tech savvy and just want to print with little headaches or a small learning curve then maybe the Dremel is for you. Not everyone is expected to become an "expert" in 3D printing and it is good to see more companies targeting the mainstream public to get involved with 3D printing. However if your already proficient or intend on getting into more advanced printing then the common user then I'd look elsewhere.
All that being said my favorite thing about the Dremel 3D printer experience is the fact they are developing many educational resources including teaching aids and online resources. This is what I feel will separate Dremel from other companies and possibly define them in this particular market. Educators from various backgrounds and technical levels will be able to download models and teaching aids to assist in classroom learning experiences that are focused on the classroom subject and not 3D printing itself. This will help make 3D printing more ubiquitous in everyday situations.