Founded in 2011, Colorado-based Aleph Objects is the parent company of LulzBot. With the 6th version of their TAZ desktop 3D printer they're aiming at a segment of the market that's rapidly growing, that of the small businesses and professional users.
And they are doing really well. With an increase of 83% compared to Q1, the company reported a revenue of nearly 6 million in the second quarter of 2016.
Aleph Objects has open source in its DNA. Yes I know, we've heard that before, but they deserve some credibility with a Founder / CEO who is already 15 years committed to open source development.
TL;DR
Easy & quick to setup
Fully automatic bed leveling
Modular tool head
Extruder wipe system
PEI print surface
| | |
| --- | --- |
| Reliability | |
| User friendliness | |
| Print quality | |
| Print consistency | |
| Range of materials | |
| Support / helpdesk | |
LulzBot TAZ 6 Setup
The LulzBot TAZ 6 is not a plug-and-play 3D printer. In order to keep shipping a bit affordable (this printer is massive) and the components to be packaged better, it's not shipped as a whole.
But do not worry, the setup is very easy and only takes about 20 minutes.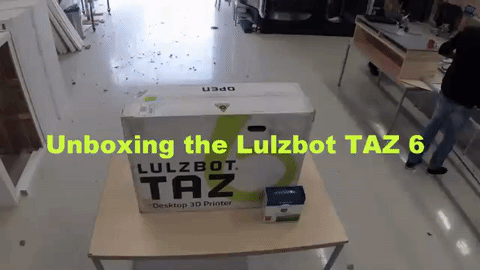 Tools included
I was impressed with all the tools supplied with the TAZ 6. A comprehensive 15 piece metric hex key set, pliers and all kinds of things that are useful in solving a clogged nozzle. Also, a variety of tools for the removal of prints from the bed and tools to clean the knurled wheel are included.
Modular Tool Head
During the setup I immediately realised how easy it is to swap between extruder tool heads. You only have to loosen one screw and disconnect one cable connection, that's it. Yes, the tool head is modular and it is fantastic.
The TAZ 6 that I have tested has a normal extruder tool head, but there is also a tool head available which is more suitable for flexible filament, called the FlexyStruder. The dual material tool head is handy when you want to print complex structures that need pva soluble support material or simply multiple colors. These extra tool heads are not included when you buy the TAZ 6 – you have to purchase these separately.
I haven't tested these additional tool heads, but the possibility to switch with so little effort is one of the top features of this 3D printer.
A little side note: you don't need to purchase a FlexyStruder to print semi-flexible materials such as Polyflex. You can print that with a normal tool head. It's recommended to use the FlexyStruder when printing ultra flexible materials like NinjaFlex.
Fully automatic bed leveling
When I attended the launch of the Ultimaker 3 last week I spoke with someone who had a lot of knowledge of these machines. He explained to me why the UM 3 still doesn't have fully automatic bed leveling. The electronics needed for such a system are just too heavy for printers that move the bed over the z-axis. The extra weight would make the z-axis skip and lead to poor print results.
Benefit Prusa model
Since LulzBot TAZ 6's bed doesn't move over the z-axis, but over the y-axis, it can handle more weight and therefore a fully automatic bed leveling system without any problems. It's a great advantage of the TAZ 6 and definitely a reason to purchase one.
Below is a video of the bed leveling process. In case you're wondering what it's doing at 00:49 – it's wiping the nozzle clean.
Hardware of the LulzBot
When you choose to manufacture and sell a Prusa type 3D printer with a direct extruder you need good hardware in order to deliver great quality prints and a decent print speed.
You need a sturdy frame, thick strong axis and linear bearings. LulzBot took care of all these things.
What I also find a very valuable addition is the PEI print surface attached on the borosilicate glass bed. PEI (polyetherimide) is a surface that makes your prints adhere better, so you don't need rafts anymore.
As a test I printed PC-Max from Polymaker directly on the PEI (with a brim) without any problems. And PC-Max is usually printed on a BuildTak print surface. Also semi-flexible materials stick just fine using a simple brim.
Software for the LulzBot
The open source nature of the machine makes the LulzBot compatible with just about any software that matters. Examples include: OctoPrint, BotQueue, Slic3r, PrintRun and many other free software applications. The default slicer is their own version of Cura. On their LulzBot TAZ 6 Cura profiles page you can download .ini profiles for many different materials.
LulzBot Taz 6 Specifications
You can find a complete list of LulzBot Taz 6 specifications here.
First prints
The quick print settings Cura for LulzBot contain .ini profiles for about 15 different materials. From simple PLA to Nylon and Woodfill.
I have printed both the 3DBenchy as the Orgami Rabbit with the supplied role Verbatim PLA in all three quick print settings. Test prints are not indicative of the quality of a printer, because the slicer also plays a big role in the final result, but you can infer certain things like overhang and z-scar. Z-scar can be easily identified by looking at straight vertical walls. The ability of a printer to control the hotend temperature and use the fan can easily be seen in overhangs.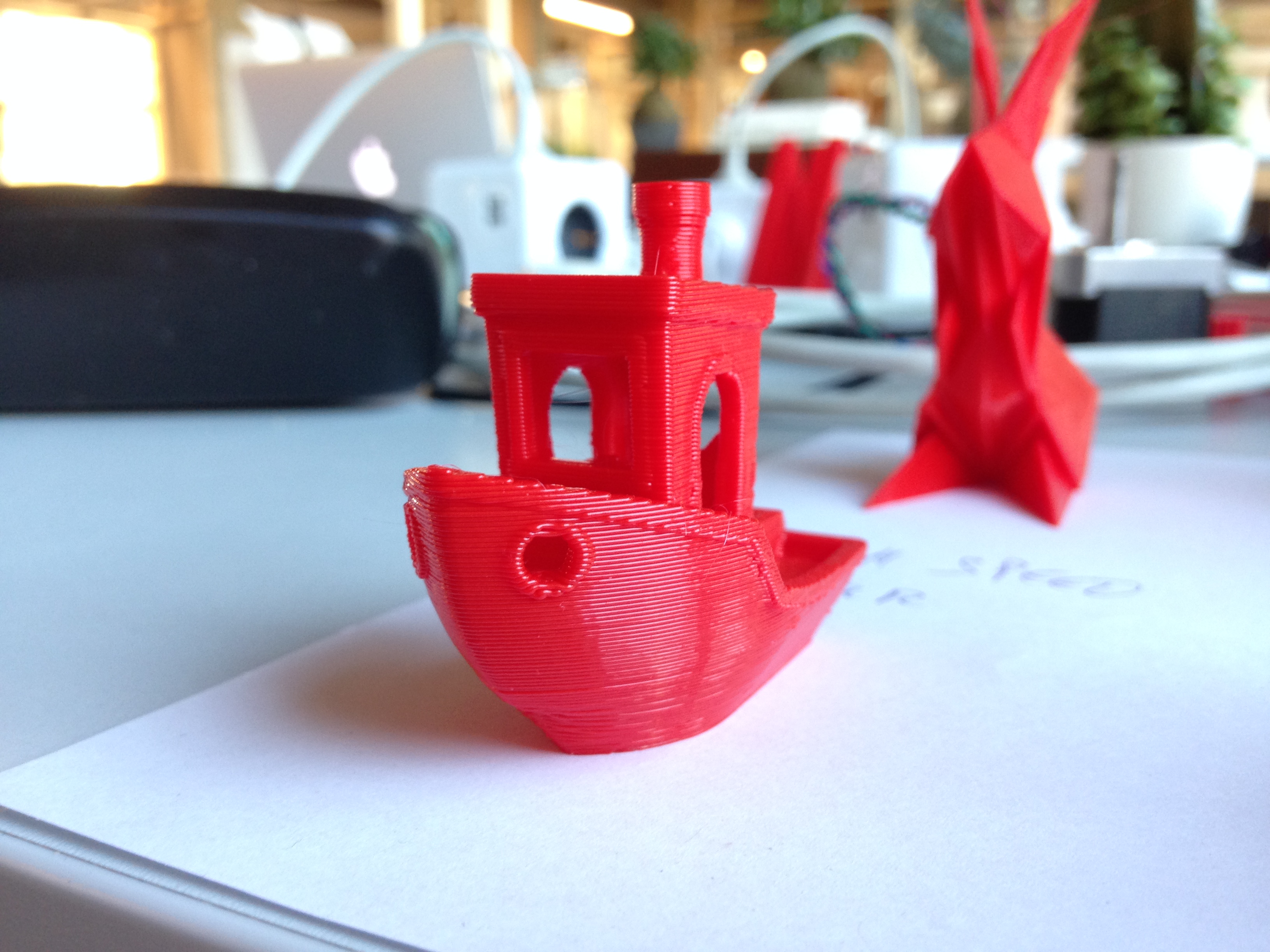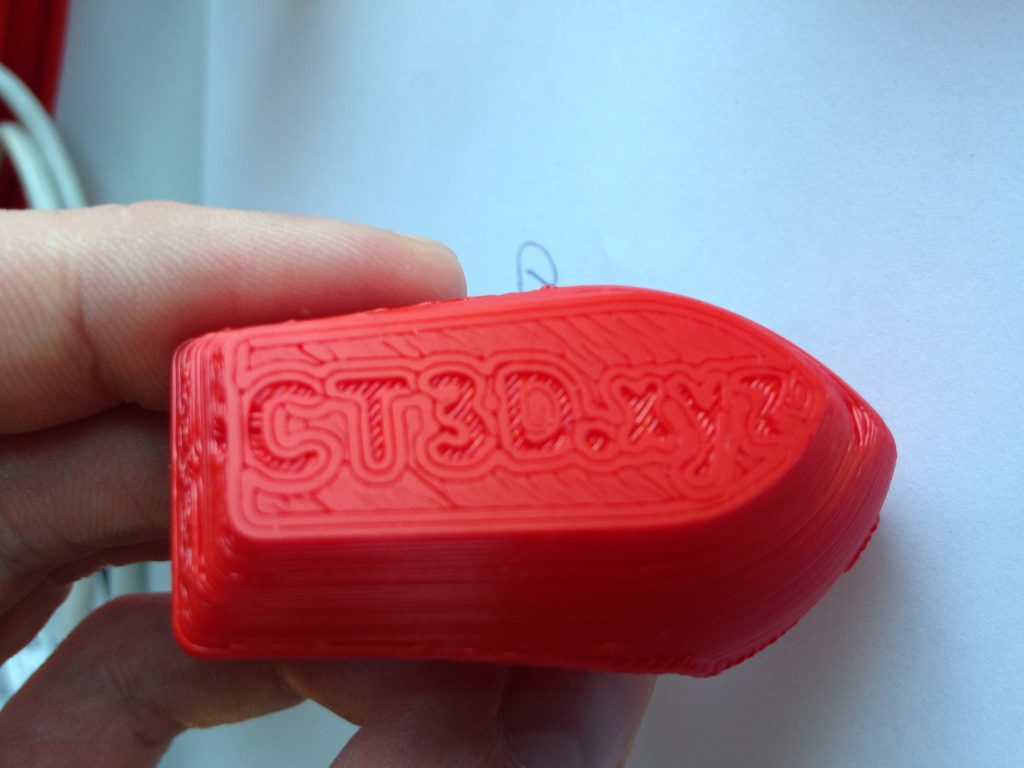 In the pictures above, I zoomed in on the high speed (lowest quality) quick print version of the 3DBenchy. It took an hour to print and you can tell that the overhang looks really good. The holes in the pipes are also really nice. The text at the bottom is readable as well. Unfortunately, the number plate isn't, but you can't expect that from a quick print setting, right?
All the origami rabbits turned out really good as well, only some minor stringing between the ears.
Conclusion LulzBot TAZ 6 Review
I recommend this printer to everyone who's printing on a regular basis. It's perfect for small businesses / professional users. The fully automatic bed leveling and modular tool head will minimise your downtime and the open design of the printer makes it easy to clean and maintain.
It's just a fantastic printer.