3D printing has had a huge impact on digital dentistry. From increased efficiency and cost savings, to faster production speeds and improved quality, all due to: new software, 3D scanners, additive technologies and post-processing methods. Today we'll describe three ways digital dentistry benefits from 3D printing. But first, to give you an idea how 3D printing is being used in the dental industry we'll sum up a few applications.
Dental labs and practices use 3D printers for:
Orthodontic models
Crown and bridge models
Surgical guides
Castable or pressable restorations
Clear aligner molds
Retainers
Splints
Dentures
Mass Customization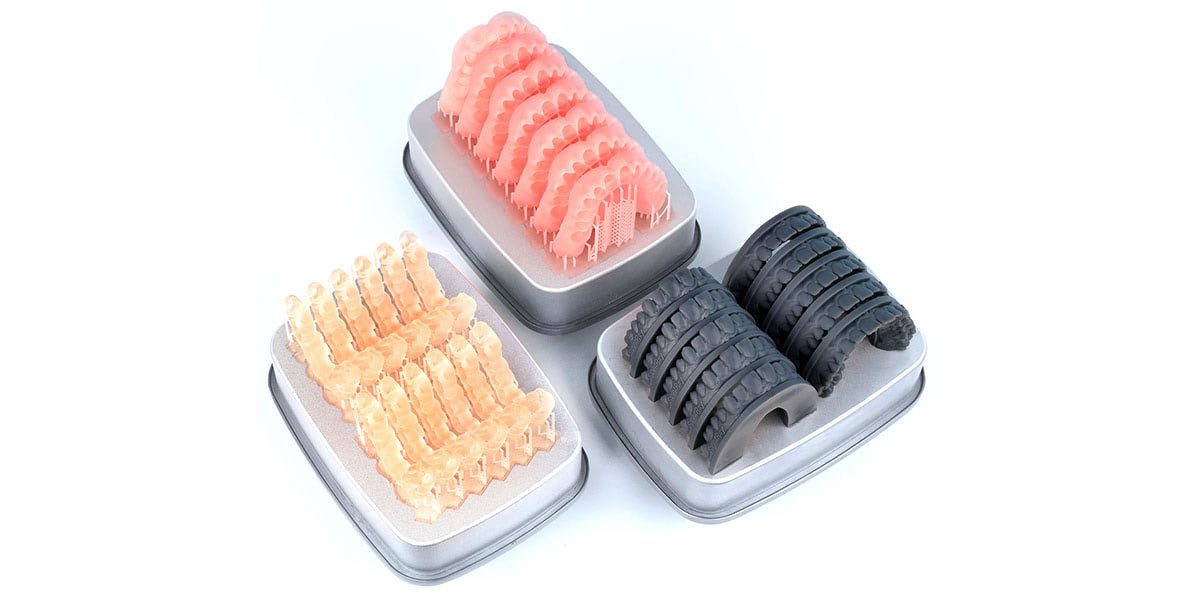 Every person's dental profile is unique, therefore, most dental products are customized to a patient's anatomy. With traditional manufacturing methods, the quality of the end-use product is highly dependent on the skills of a given technician. Achieving consistent and high-quality dental products with so many potential sources of error is incredibly difficult and expensive.
With digital dentistry the room for error is reduced and the automation reduces labor, resulting in time and cost savings for labs and practices all around the world.
Align Technologies, for instance, has been mass producing a staggering 500,000 custom-made dental aligners molds a day as of 2019. This level of mass customization has been enabled by a fleet of 3D printers and FDA-certified materials. Below you'll find more examples of how 3D printing is enabling mass customization in the dental industry.
In-House Production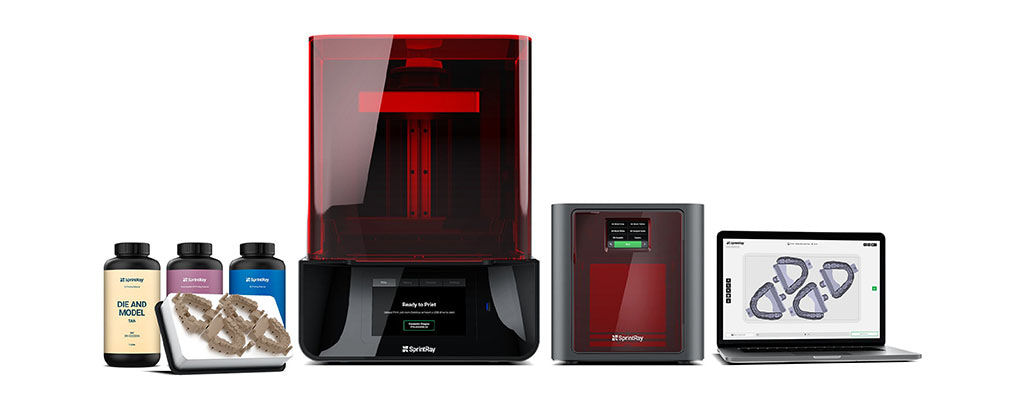 While industrial 3D printers are taking care of high-volume production, desktop 3D printers are bringing on-demand manufacturing directly to the clinic. Where industrial machines have high upfront cost and maintenance requirements, desktop printers come at a lower cost and of course a smaller footprint.
3D printer manufacturers like EnvisionTEC are bringing in more versatile, high-quality devices that can process FDA-certified materials in a smaller, easy-to-use package. This has changed the way that many clinics operate, as they can now provide dental products within a short turnaround time.
Dental clinics all around the world are making use of desktop dental 3D printers printers for high accuracy and speed, all while producing an extensive list of products including: dentures, prosthetics, aligners, night guards, bleaching trays and sports guards. With some clinics printing 100's of appliances weekly.
Digitizing Dental Solutions Equals Better Patient Experience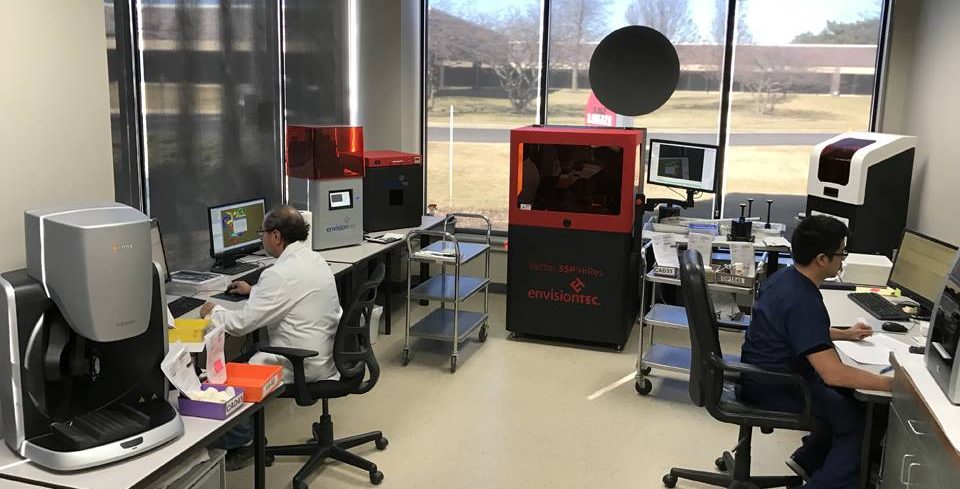 The creation of 3D models and prints is a massive game-changer due to, not just the accuracy it provides, but also how it improves the patient's experience. Processes are generally faster as digital elements remove redundant steps, making the patient's visit quicker and easier.
Digitization has also allowed for better cataloguing and patient-specific care. These allow for the printing of better guides and dental appliances with data that can be easily transferred from one dental practice to another if needed.
Featured image courtesy of SprintRay & EnvisionTEC.