Graduate student Coen Bokslag developed an optimized gripping arm for a high speed assembly machine. As part of his courses at Fontys University of Applied Sciences, he improved on the existing design using topology optimization and virtual models. In doing so, the arm displayed a better stiffness to weight ratio and improved functionality.
Bokslag presented the arm at the Rapid.Tech + FabCon 3.D international trade fair, showing off its improved design qualities. The gripping component has a tough task on its hands, as it uses suction cups to transfer thin films / foils (10 to 15 grams each) at speeds of up to 6G. Developing a better stiffness to weight ratio allows for the machine to optimize strength without sacrificing its pace of operation.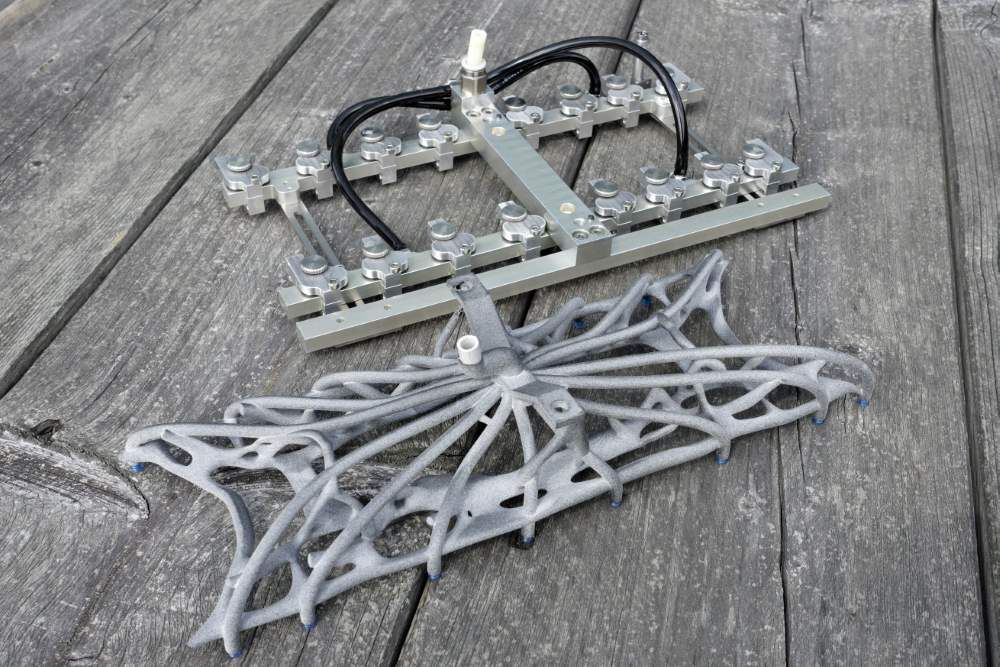 The gripper combines several advantages of 3D printing. Bokslag used Altair Inspire's generative design and rapid simulation functions to map out how forces would act on the component and reinforced regions of the device accordingly. With design for AM in mind, he matched the topologies laid out in the model to create the best balance between weight, stiffness and functionality.
3D Printing Machine Assembly Components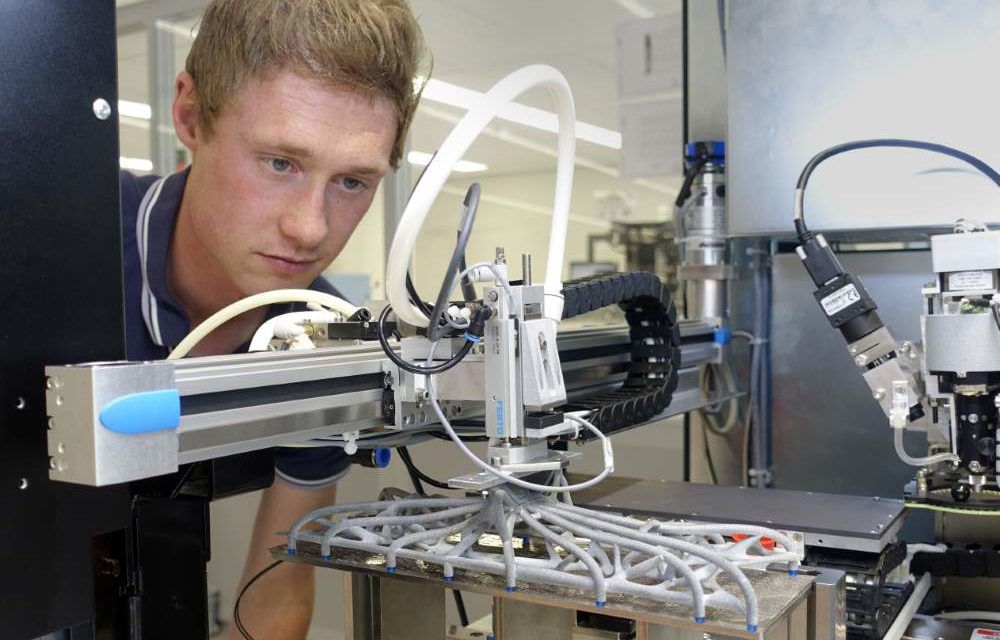 Bokslag 3D printed the gripping arm using an HP MJF 3D printer. He also molded the soft silicone nozzles it requires with a 3D printed mold on a Formlabs Form 2.
Aside from the lighter weight and better optimization, another advantage of the new gripping arm is lower downtime in tool changing. The nozzles on the gripping arm are far easier to swap out, whereas previously it required a few more manual steps and would require longer equipment changing times as a result. In comparison to the original design, the new version has less components in total.
Featured image courtesy of Fontys University of applied sciences. The original story was first published on 3dprintmagazine.eu: here.