3D printing is great for prototypes, and there is probably nothing more prototype-y than the Hyperloop.
The Hyperloop concept was dreamed up a few years ago by Elon Musk as a potential (open source) solution to mass transportation of people, offering an efficient and fast alternative to short hop flights.
To this end, Musk launched the Hyperloop Pod Competition to spur innovation a little and demonstrate certain aspects of the Hyperloop idea, at smaller scales.
The contest ran from 2015-2019 and saw multiple commercial and academic teams put forth designs for their own Hyperloop pods. In the first phase of the contest, the team from TU Delft in the Netherlands took second place, being beaten at the post by the MIT team.
Building upon that and continuing with their design even though the contest has ended, the Delft team has been employing a range of AM technologies to help bring their design into reality.
Let's take a look at what TU Delft is doing with 3D printing on their Hyperloop project, and how they (and other teams) are continuing on with the competition in its new form.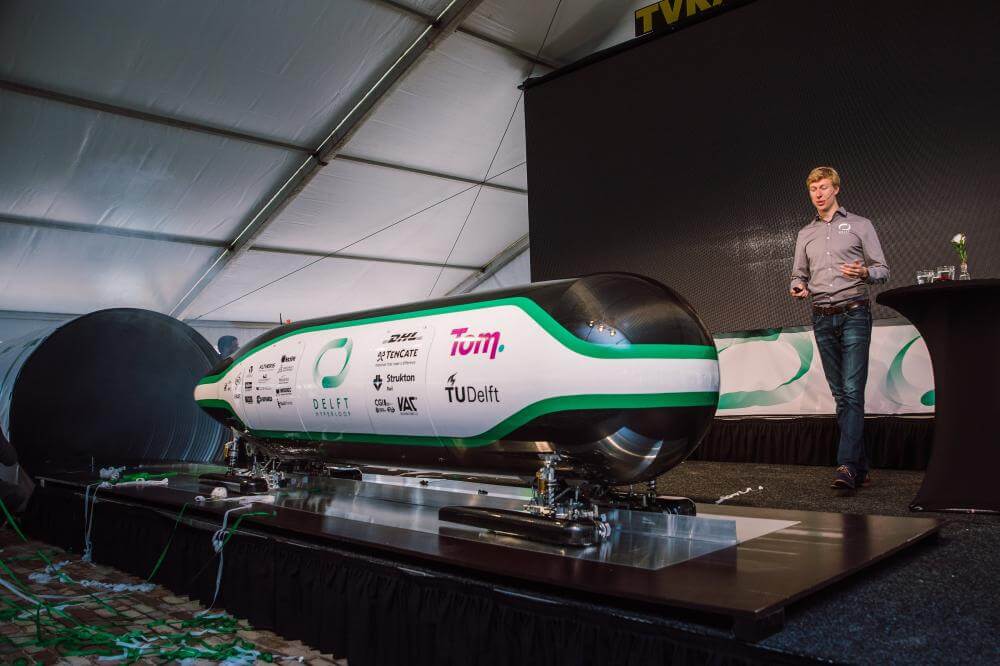 Large Format Granular Printing
Delft's Hyperloop's people-carrying pods are fairly large as you would expect, and various methods have been employed by the different groups in manufacturing them.
To this end, the TU Delft team has employed large scale FFF printing for the fabrication of their pod aeroshell. Specifically they are using a recycled PETG carbon fiber feedstock in granular form. Granulate feedstock printing is faster and more cost effective than filament printing. There are a lot of clear benefits to using this method of printing objects at this scale.
For those interested in the hardware, the Delft team is using a printer from local company 10XL. You can see this printer in action in the this video.
Investment Casting
The team has utilized AM in less direct manufacturing methods also. Specifically they have used additive manufacturing for the digital fabrication of investment casting patterns for molding of metal parts.
For a primer on how AM is used in investment / lost wax casting, you can read our previous article here.
To create the patterns for casting aluminium components Delft Hyperloop used Voxeljet VX1000 printer to create PMMA patterns which you can see below.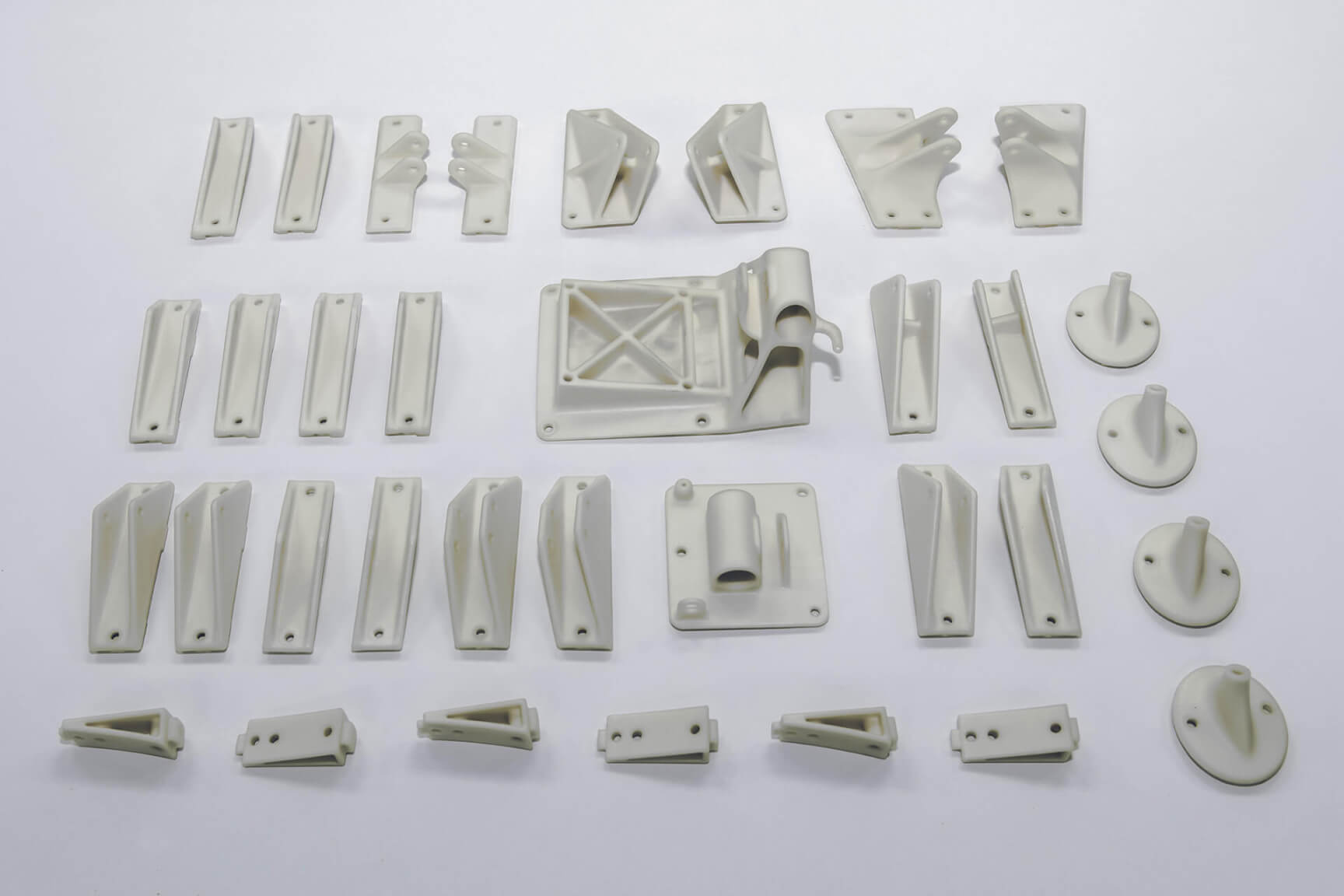 The VX1000 is a fairly large machine with a build volume of 1,000 x 600 x 500mm, meaning that the engineers were able to print all 25 of the patterns in the above picture in one print job, taking less than 24 hours.
After the prints were complete, they were sent to a metal casting specialist to cast the final aluminium parts, seen below.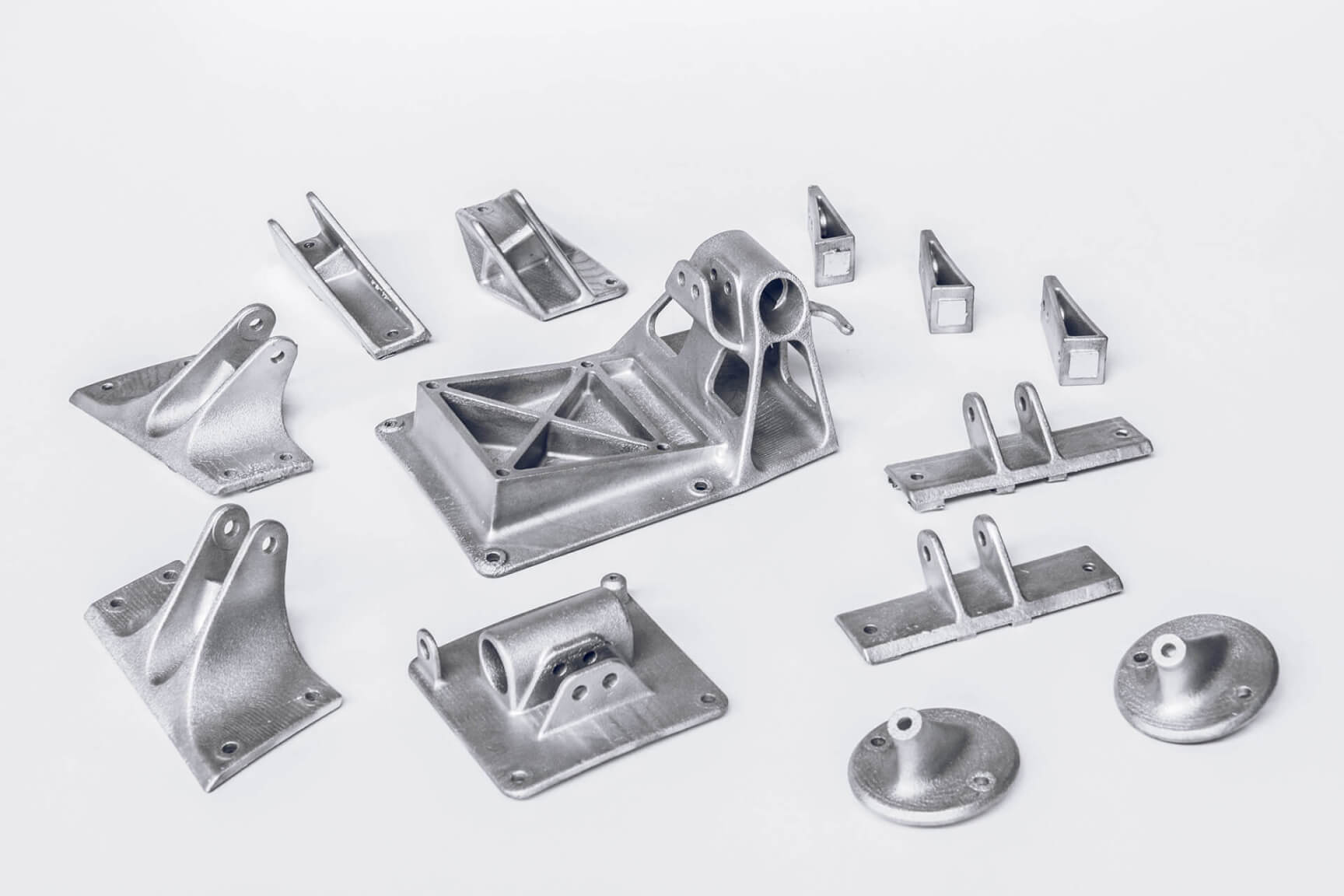 European Hyperloop Week
These are just two of the ways that AM has been helping the Delft Hyperloop team on their development quest. So what's next for the project?
Together with teams from Valencia, Zurich and Edinburgh, TU Delft have gone on to organize the European Hyperloop Week. This is a student contest in the same vein as the SpaceX one except the focus is on scalability rather than speed.
24 student teams from all over the world will be participating in the competition, including the Delft team with their Delft Hyperloop V entry.
The European Hyperloop Week competition will be held in Valencia, Spain on 19th-25th July 2021.
You can read more about the new contest here, and naturally we will be watching the event with keen eyes to see what other 3D printing trickery will be on display.