Germany-based Sim Automation has developed a 3D printed feeding bowl for their automated robotic production system. The company prototyped the bowls using a Modix Big 60 3D printer, taking advantage of the large size, open filament system and wide range of printable filaments.
The automated robotic production system in question uses a feeder which deposits nuts, springs, brackets and other such components. The bowls send these parts along accurate tunnels and feed the robot in a very specific order, angle and speed. To do so, the feeding bowl must vibrate in a precise manner, with the right angle and speed. This meant developing a prototype with precise dimensions and the right materials.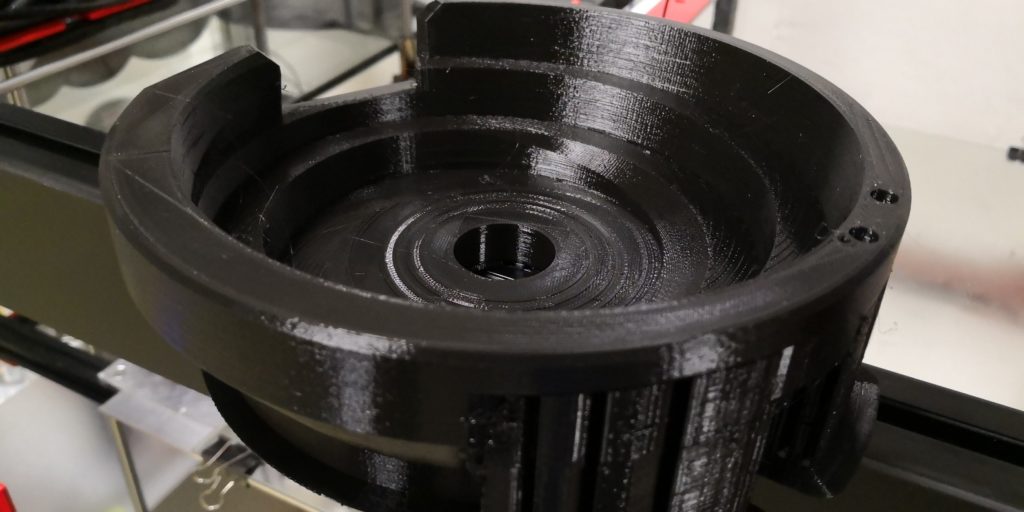 They settled on 3D printing this part due to the faster iteration cycles, as well as economical production. However, Modix 3D printers also bring in some other distinct advantages such as high accuracy and a massive print size. The Big 60 V2 comes with a print volume of 610 x 610 x 610 mm, giving their clients a lot of room to work with.
Developing the Feeding Bowls
Since the production systems are reliant on a precise designs for these feeding bowls, Sim Automation needed an appropriate material. They settled on a pharmaceutically certified ABS filament that provided just the right weight and accuracy.
Sim Automation aren't the only automated systems developer switching to 3D printing for feeding bowls. In a similar vein, Automation Devices, Inc. (ADI) also uses 3D printing, albeit differently. The difference here is that ADI developed casts for metal bowls, whereas Sim has opted for a fully 3D printed option. Both methods cut costs and production times substantially.
As of now, the Sim engineers are utilizing their Modix printers for their large size, modularity, high accuracy, and plan on adding more printers for R&D and production purposes in the near future.
Modix BIG-60
- DIY self-assembly kit
- Large print volume of 600 x 600 x 660 mm
- Duet 2 Wifi, 32Bit controller developed by Duet3D
- Reprap Firmware developed and supported by Duet3D
- 7 inch touchscreen made by Duet3D
- E3D Titan Aero extruder with E3D Volcano hotend
Specifications »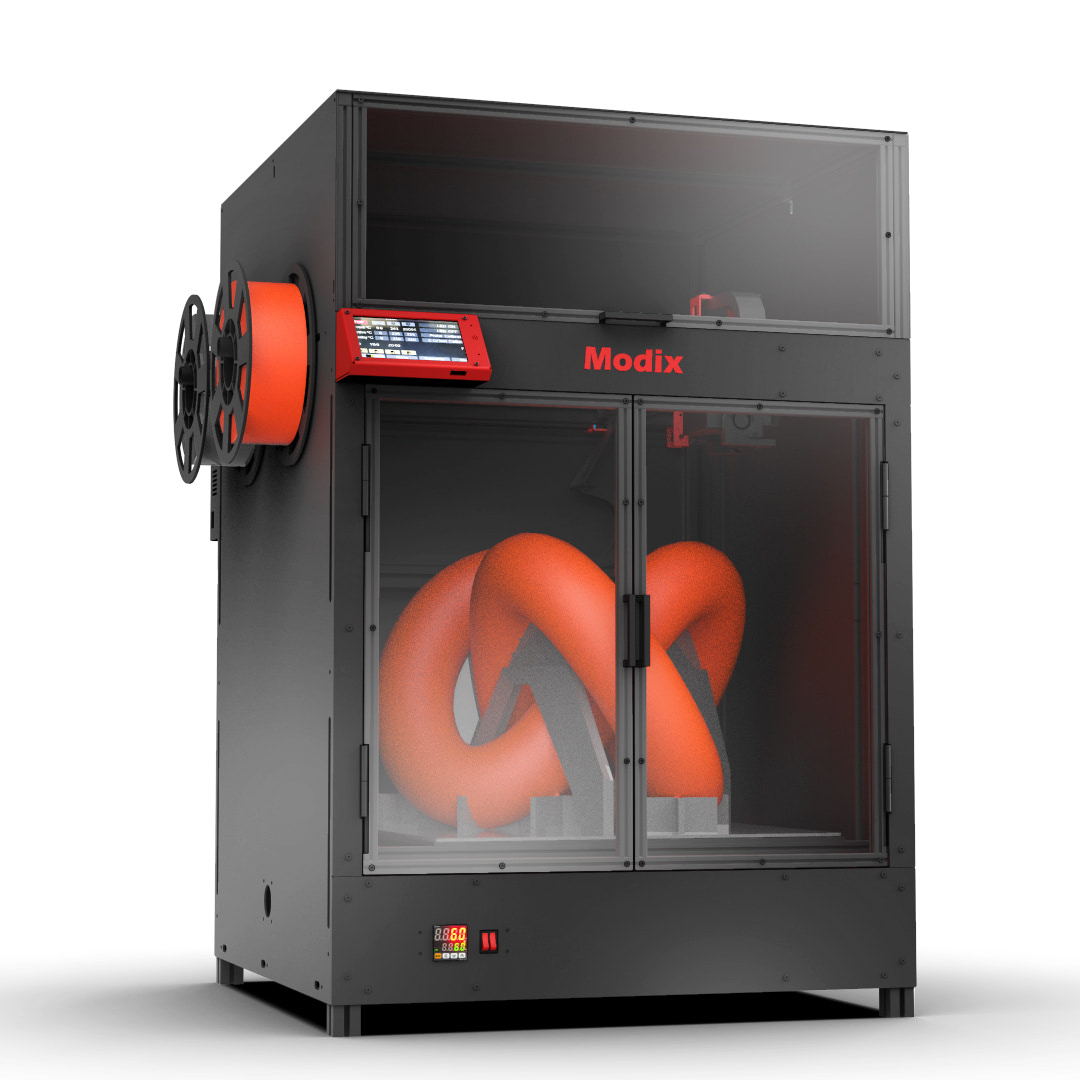 Featured image & video  courtesy of Sim Automation.