One of the perks of writing about 3D printing is having a finger on the pulse of what's going on in the AM world, and also of what's possible. I often rave about how "complexity is free" in 3D printing, and I don't say that just because they're buzzwords. As I witnessed the increasing accessibility of high-quality 3D printing, it became apparent that it was accessible to even me, a disabled person with little capital. So I put my money where my mouth is.
I'd been printing some of my own artistic pieces for a few years on my own FDM printers, but in general, the limited detail and the constraint of working with only plastics was not conducive to my specific designs. Recently, however, several companies began offering metal 3D printing at prices that I could afford to experiment with. I designed a piece that could not be fabricated by machining to test the feasibility of printing my more complex designs. Having a fascination with ravens, I came up with Raven and had it printed in copper and steel.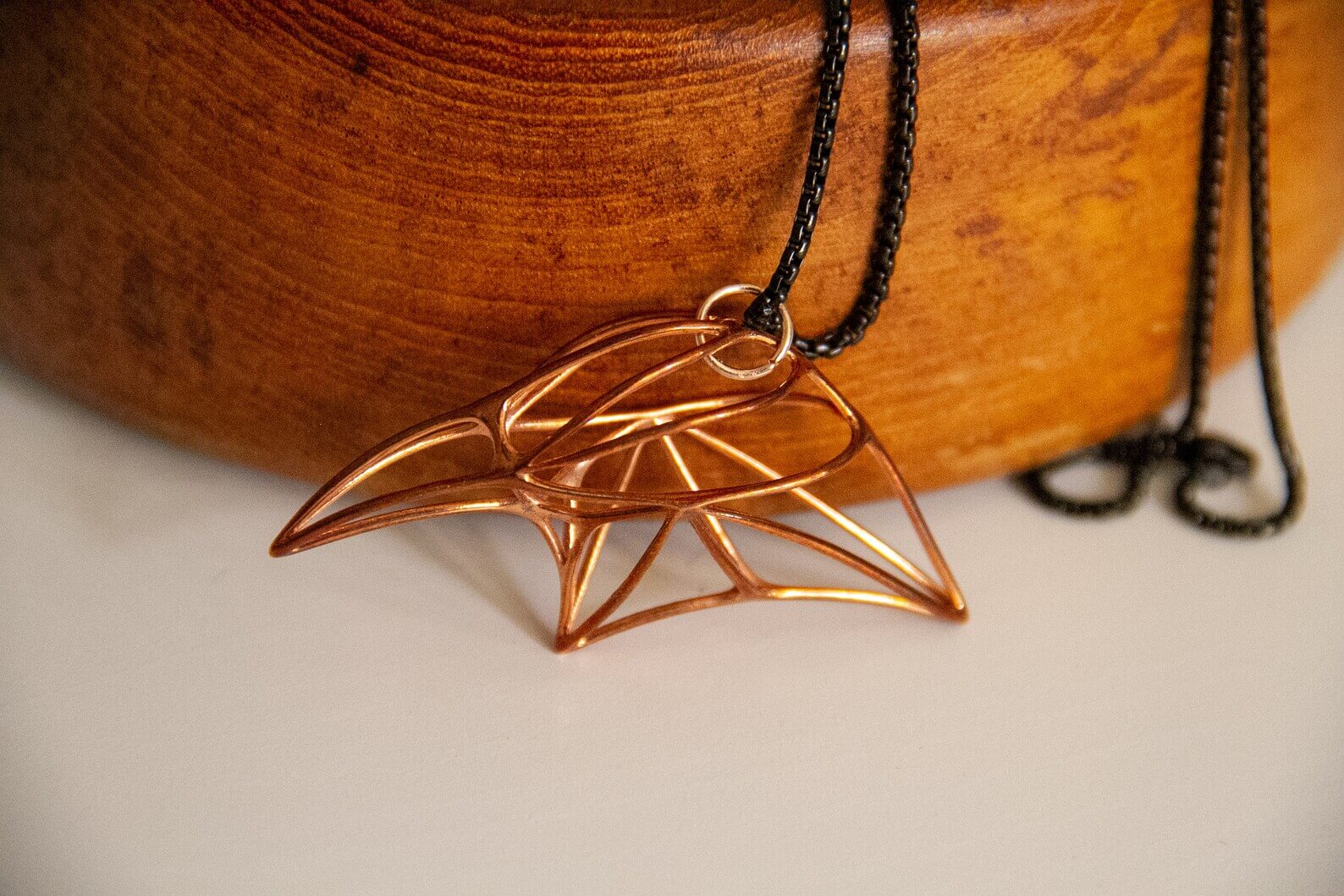 Creativity, Untethered
With the successful printing of such a difficult geometry, I got to work on more designs, most of which would be nearly impossible to make without 3D printing. Both natural, organic shapes as well as mechanical elements can be found in my work, and I couldn't do that without the recent advancements in metal 3D printing. Scarab mixes architectural stylings with an insect.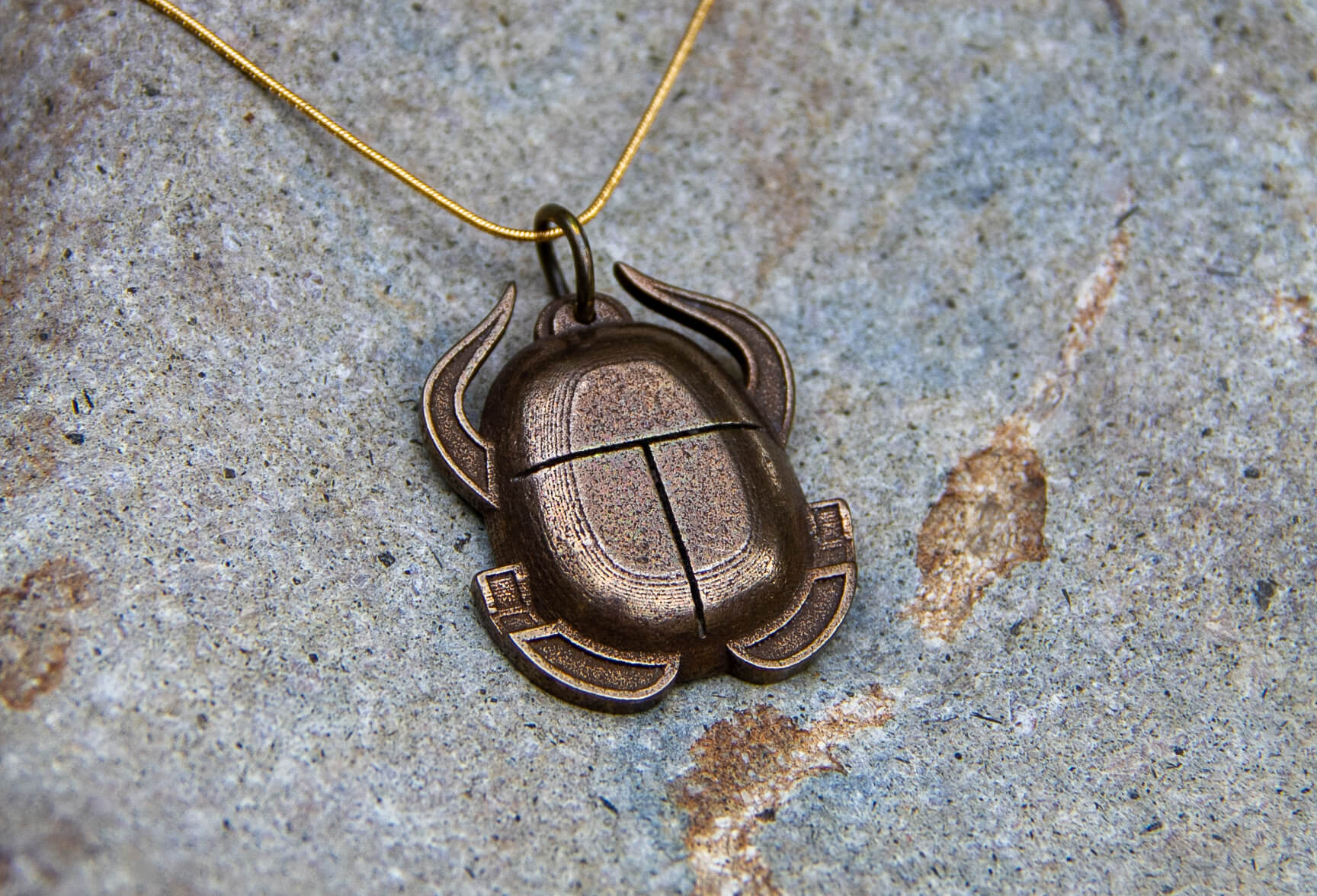 Honey highlights the geometry found in beehives.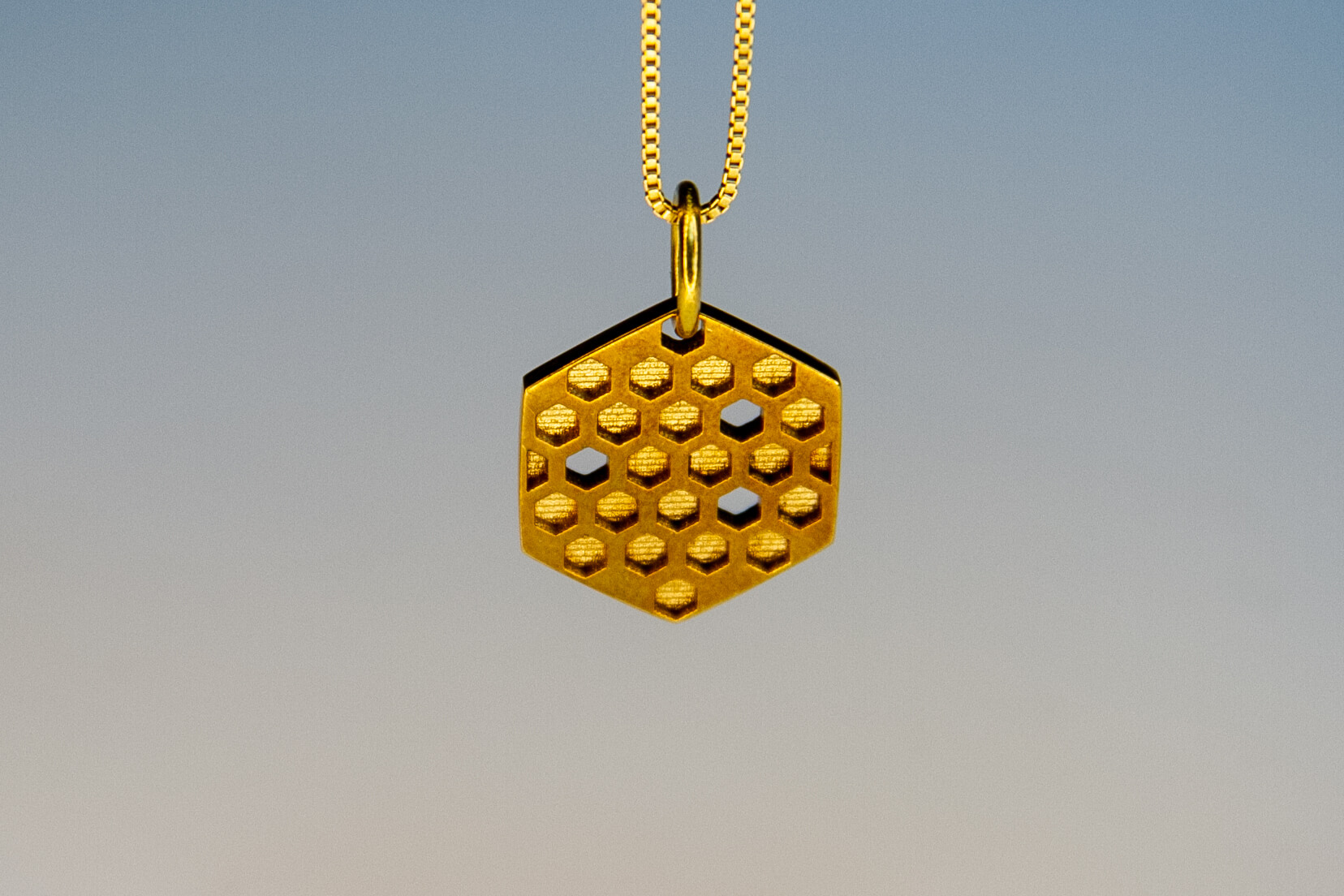 Scepter is my version of a wizard's staff that harnesses the power of a mystical turbine.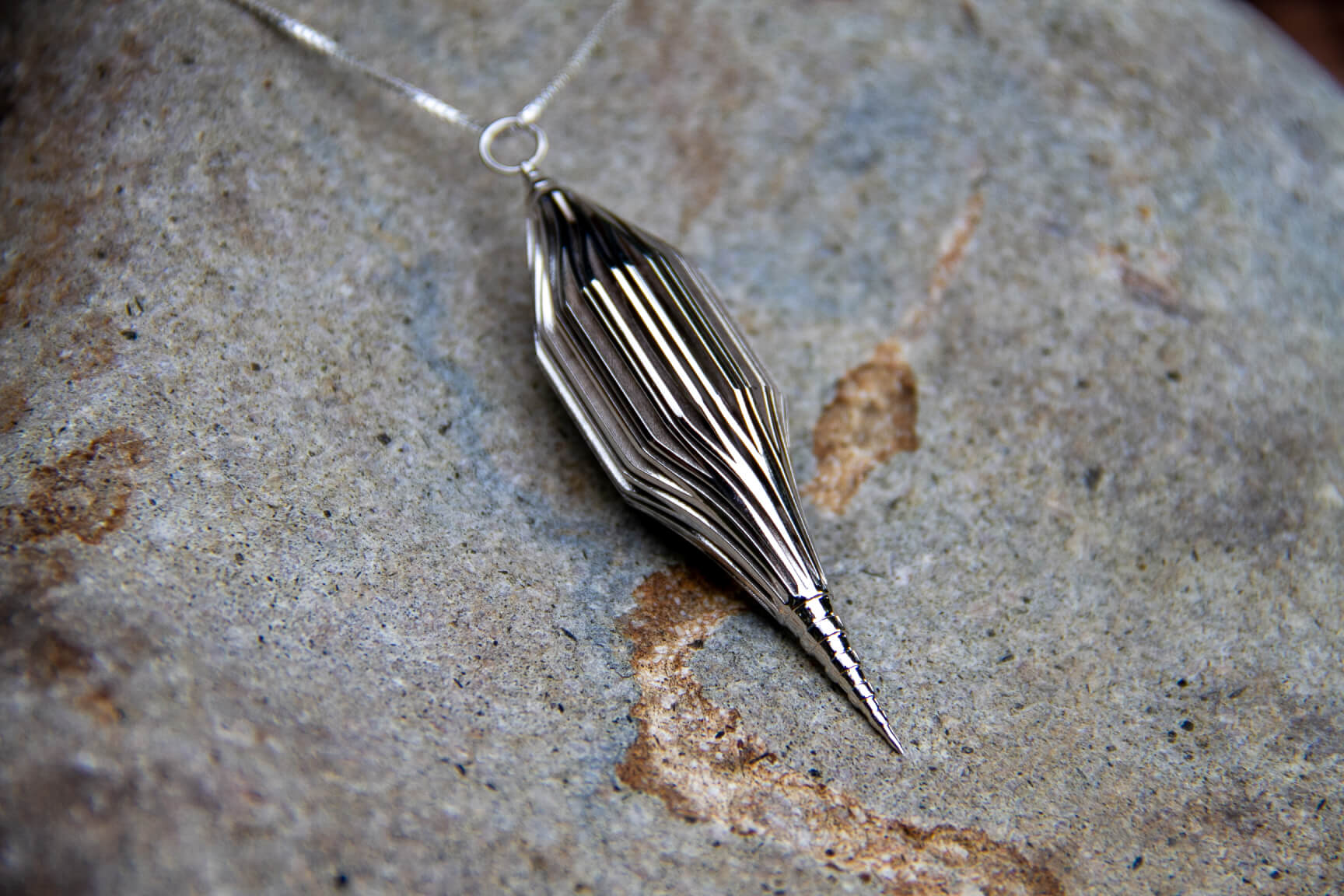 And Turbine is literally just a turbine engine because I'm apparently obsessed with them.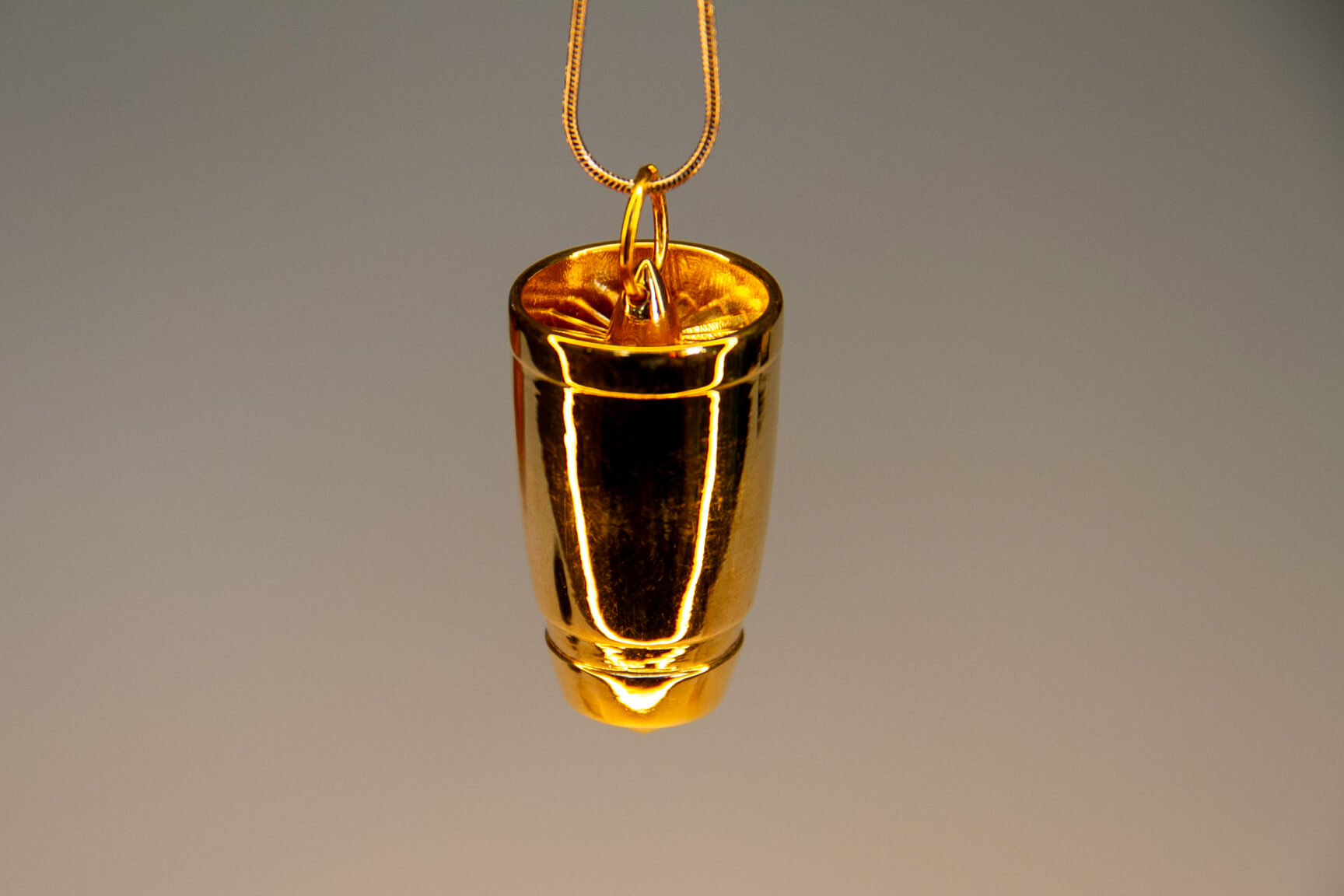 Rapid Results From Spontaneous Inspiration
My most popular piece is also the most meaningful one. As I watched one of my favorite Youtubers Kyle Hill's video called Autism is my Superpower, I learned a lot about how the lives of people who are on the spectrum can be improved by accommodating their specific, individual needs and sensitivities. In those few minutes of realization, I felt a creative spark that I wanted to direct toward bringing awareness and support to this cause. I strove to design a piece to represent the strength that such individuals can wield when their needs are acknowledged and respected, and to serve as a reminder that we're all fragile behind the shields that we put up.
Shield of Separation is the result of that effort; it's my most complex piece as of yet and $5 is donated to The Asperger/Autism Network for every necklace sold. And the surprising part is that only two months had passed from the moment I watched the video to the moment that Kyle kindly promoted the piece on his channel. That includes all of my design time, waiting to get through the print queue, printing, casting (the semi-precious metals are printed in a casting wax and then cast), polishing, shipping to me, my packaging, and then shipping to him. Only 3D printing could so quickly produce something this complex in three different metals.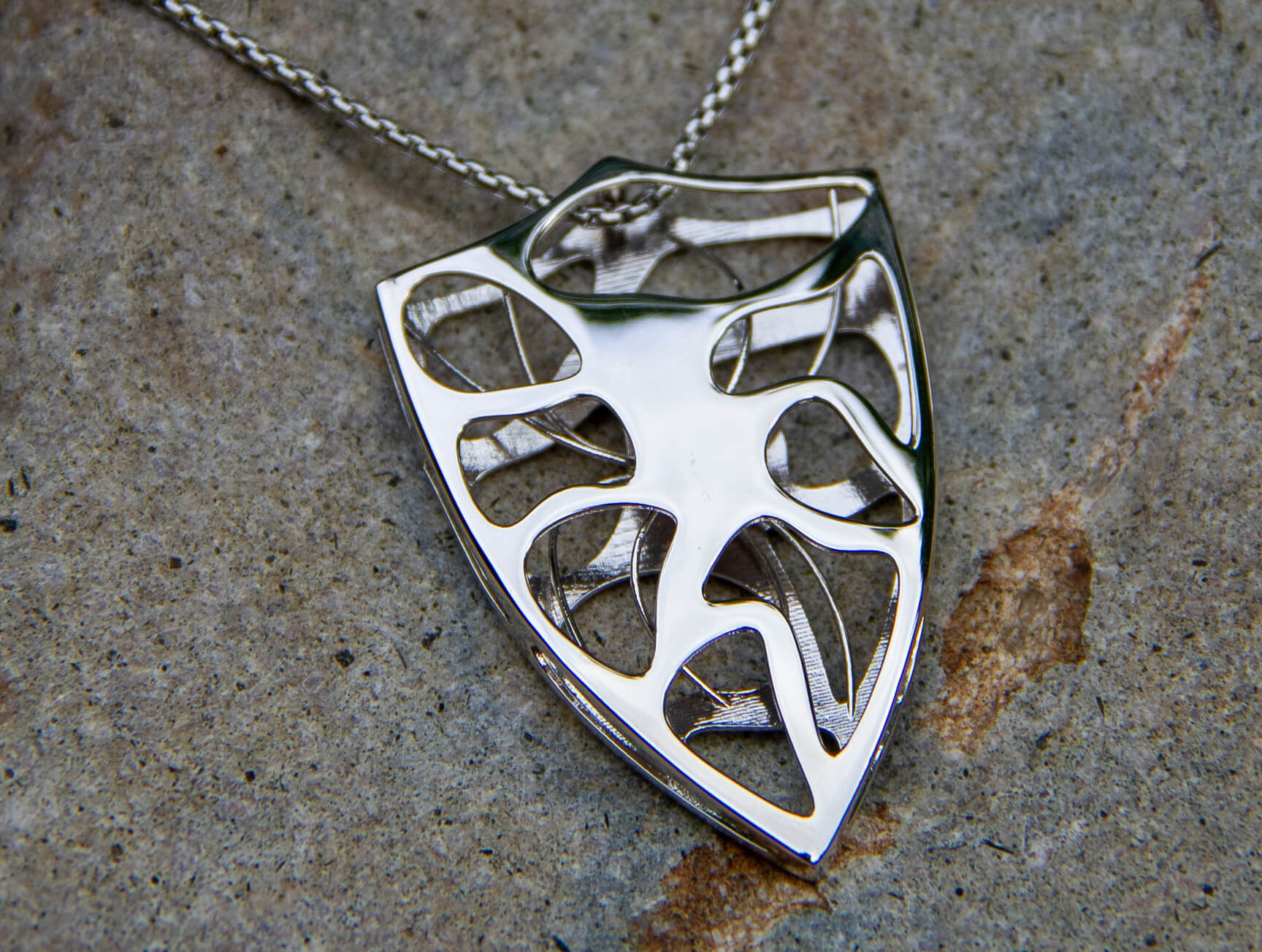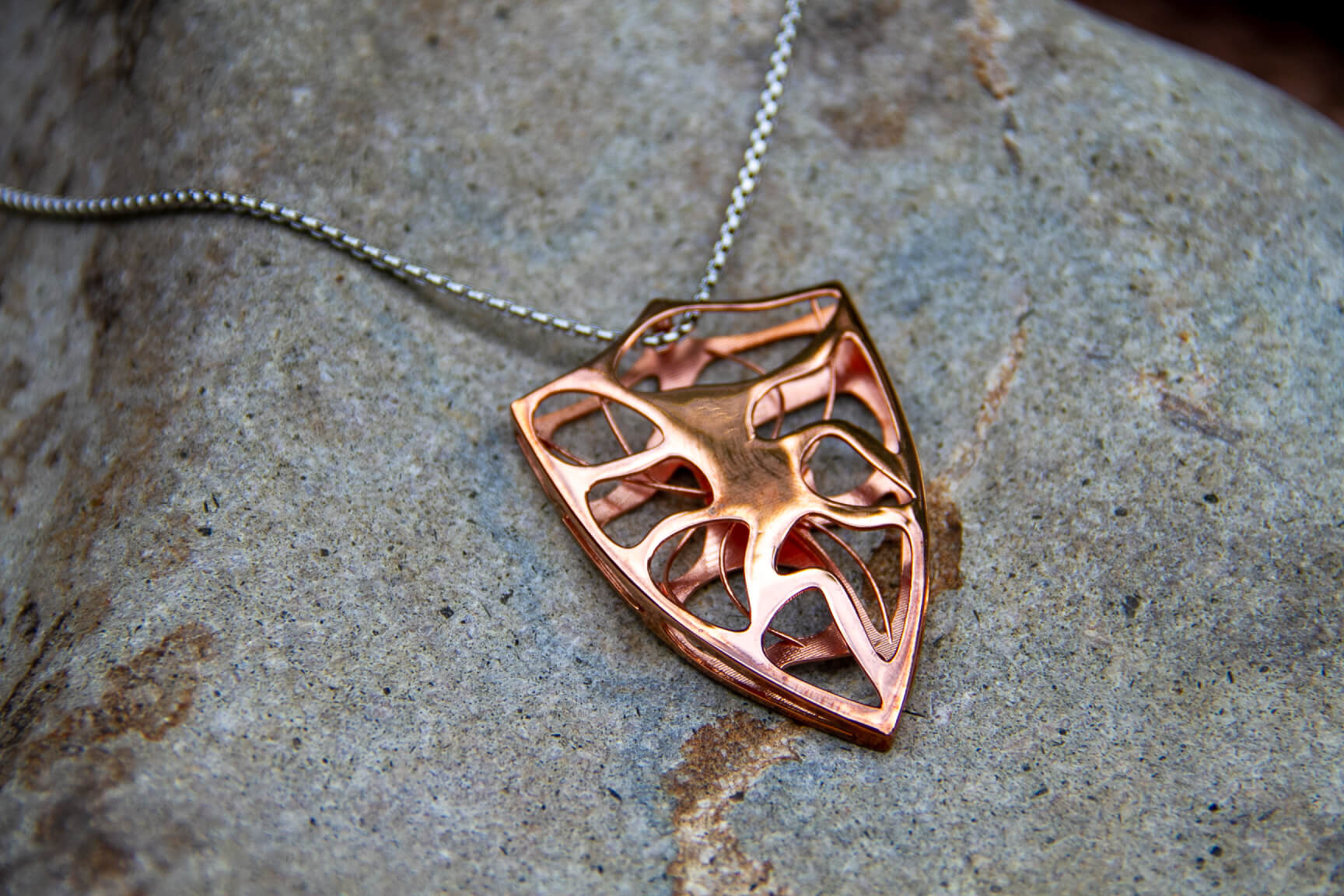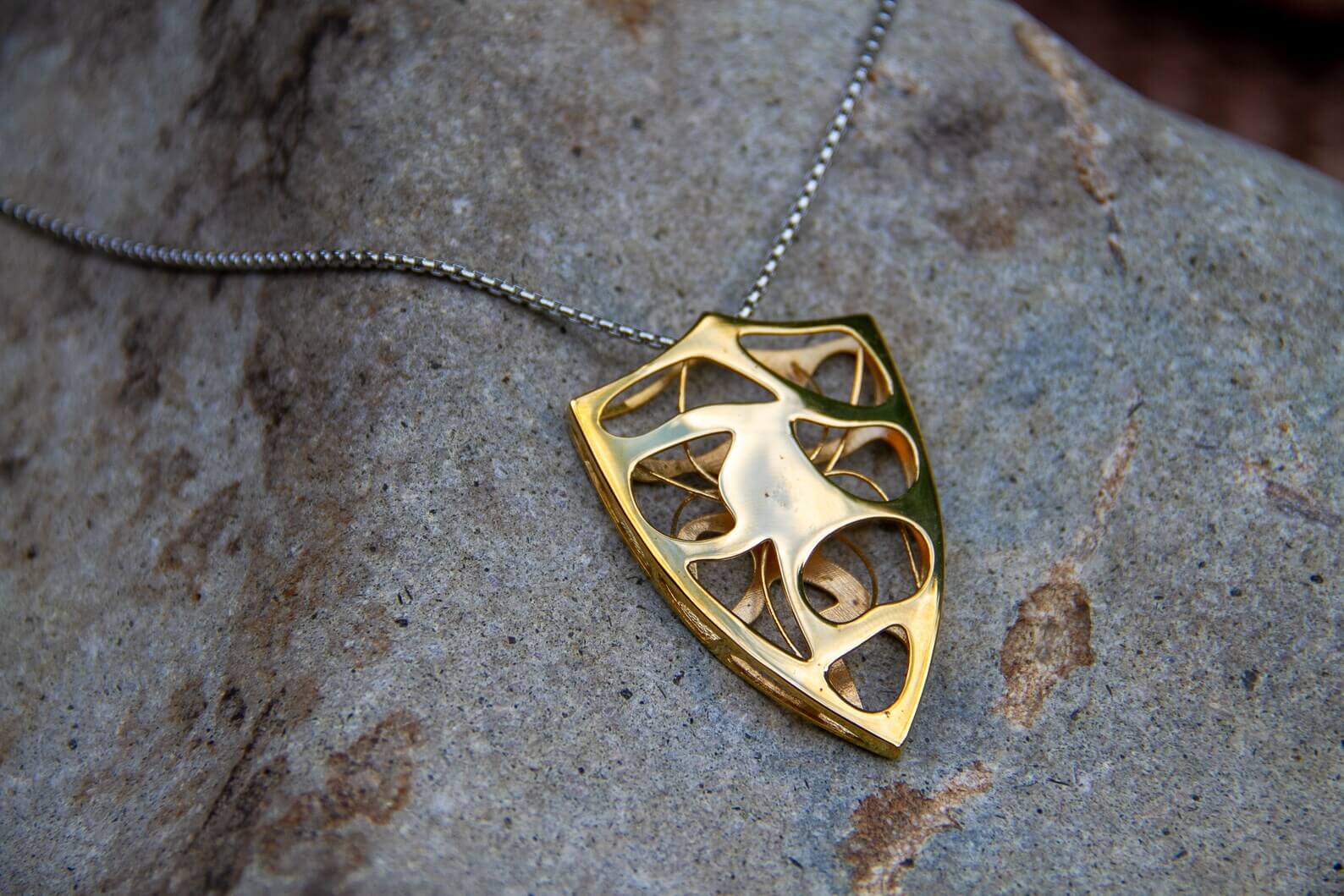 We humans have a strong urge to seek instant gratification, and I can't say that if I knew it was going to take half a year to make this product that I would have followed through. Knowing that the prototyping stage would be quick and inexpensive helped me push through that creative barrier of doubt that plagues so many of us. In other words, a startup will give up when the payoff is way off.
With 3D printing, when I'm struck with a bolt of creativity, I can model it and send it to the printers knowing that I'll get the physical product in just a few weeks when it's still relevant, not months later when I've forgotten half of why I designed the piece in the first place. There's a confidence that comes with that knowledge, knowing that when I feel something, I can express it, that freshness will never be an issue, assuming I myself don't get too stale (highly likely).
I wouldn't have been able to make the donation that I did to the AANE without 3D printing because I had no way of expressing myself in a way that made people want to open their wallets, which is an important step in generating money for causes as it turns out. If you'd like to support this particular cause, use promo code SPECTRUMLOVE for 10% off.
And if you'd like to see more weird, turbine-based jewelry that nobody asked for, keep an eye on my store.