If you've been considering investing in a polymer SLS printer, but were concerned about things like financial cost, physical space, and ventilation requirements, then we have some great news for you.
A Polish SLS company named Sinterit, has a benchtop sized SLS machine which is truly plug and play and does away with all of those worries.
In this post, we'll take a look at how one company in particular has been adopting the Sinterit system in order to improve the distribution logistics of AM goods.
Plug and Play SLS
First, let's take a look at the (relatively) diminutive SLS printer, which has been named as the Sinterit Lisa. That's Lisa in the picture below, looking more like a photocopier/printer than what you would expect a typical SLS machine to look like.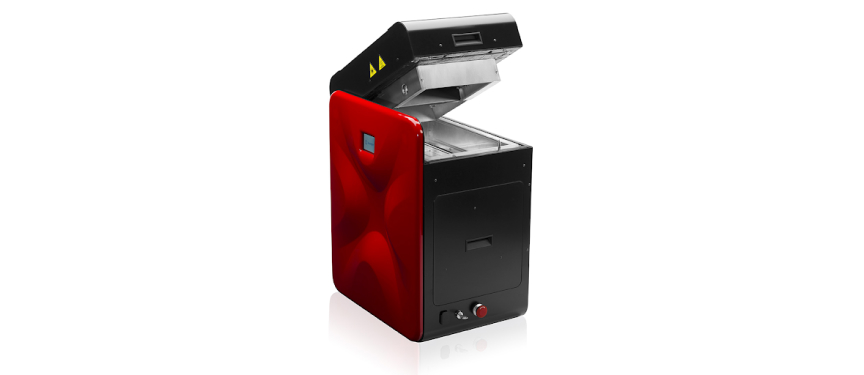 The Lisa printer measures just 620 x 400 x 600 mm and weighs 41kg, making it a compact solution that is easy to install without heavy lifting equipment.
It comes equipped with its own Sinterit Studio software, and it has a print area measuring 242mm across the diagonal. That translates to a maximum build volume of 110 x 160 x 145 mm.
It comes with 4kg of powder as standard, and if you want more powders, you can see a list of their available polymer powder offerings over at this link.
Did we mention that it's plug and play? Just plug it into the wall outlet, start it up, and you're ready to go.
Distributed Logistics
Let's see how the industry has taken to this small SLS printer in more detail.
Additive manufacturing has been touted as the democratization of manufacturing, but the reality is a little different. Most printers in the world are desktop affairs costing just a couple of hundred bucks. While they're fine for small tasks they don't scale up very well. Scaling up is definitely desirable when you're a big company and you want to see which items in your inventory can be switched to additive manufacturing.
H. Gautzsch Firmengruppe is a German company specializing in logistics and distribution and they have a lot of customers working with plastic products.
They have seen the writing on the wall in terms of AM adoption and have been proactive where it comes to preparing for any disruption arising from AM technologies.
Their first step in transitioning to AM was to get some AM experts on board, so they approached SLS3D for information on how to make the change towards AM processes.
"Gautzsch went to 'SLS3D', a business unit of the AM Germany GmbH & CO. KG a top AM supplier and knowledge hub in Hannover for ideas on establishing an AM hub," said Peter Benthues, executive board member at Gautsch.
"SLS3D was able to determine the best course of action and ordered a Lisa to compliment the FDM machines in the Lab."
And so their partnership with SLS3D and Sinterit was born.
Generally speaking, traditional SLS plastic printers have been large and not especially cost effective for small scale production runs of the size desired for testing new components. They do come into their own when it comes to large batch printing however.
The Lisa printer is perfect for small batch sizes which are typical when experimenting and exploring different options for manufacturing, and the high quality of the SLS prints means that the test items are high enough quality that they can be easily switched up to production parts (if the studies show it to be economical to do so).
"With the addition of the Sinterit Lisa to their AM Lab, Gautzsch is able to experiment with a variety of parts currently in their offer. They can explore the feasibility of local vs international supplies, and gain an insight into the products that will likely move to AM in the near future. This knowledge is invaluable when designing the distribution networks of the future."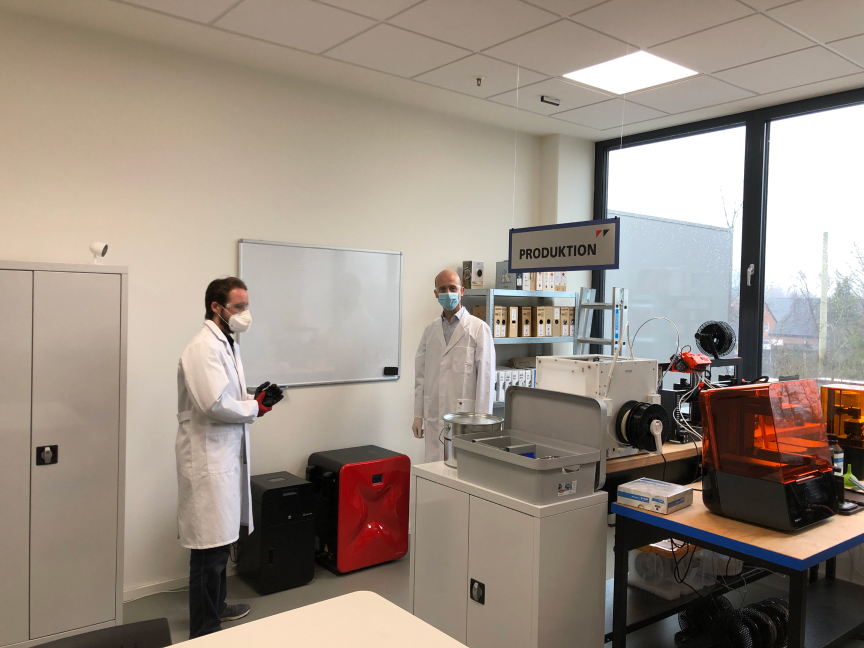 Open SLS
Many SLS systems rely on proprietary powders, which can also discourage manufacturers from investing in such systems. Gautzsch realised this and so set it as a requirement when they first set out to procure an SLS printer for their lab.
The Sinterit Lisa is an open platform allowing use of custom materials without risk to their bottom line, or voiding the warranty of the printer. This has made the Lisa an attractive research tool to the folks at Gautzsch.
Garden Furniture
Being a large distributor, Gautzsch also have access to a lot of parts in their own warehouses which can be assessed for AM production. One such product line under their purview comes from Siena Garden, who are a customer of Gautzsch.
Siena Garden is Germany's largest manufacturer of plastic garden furniture products and so they were also keen to see how AM could benefit their own product lines.
Plastic garden furniture is designed to be rugged and hardy to last a long time out in the elements. Occasionally, some of these products have parts that need replacing and Gautzsch has stepped up to provide those parts which can be 3D printed locally, quickly and without need for expensive mold tooling.
Gautzsch has found that this approach adds flexibility, increased customer satisfaction, and decreased costs. And those are all good!
If you'd like to read more about the Lisa printer, you can check out the Sinterit website. They also have a larger version available called the Lisa Pro, just in case you want to scale up a bit.