By replacing your printer hotend (or CNC toolhead) with a laser, you can make use of the XY motion to control the path of the laser to engrave metals and cut other materials.
Florida-based Endurance Lasers have been manufacturing their plug-and-play laser systems for CNC systems and 3D printers since 2015. The lasers are very easy to set up, and do not require any extra software or skills to install.
You can see how easy it is to wire up the laser to the most common 3D printer boards at this link.
Starting at 4 Watt systems for metal marking, and going up to 15 Watts with the dual beam DUOS laser, there are a range of lasers of various types and power levels to suit a range of budgets and needs, accordingly.
Let's start by looking at the 4 Watt system and work our way up.
4W DPSS laser
The 4 Watt DPSS (diode pumped solid state) laser module is a great place to start for those wishing to dip their toes into metal marking with their existing CNC/printer hardware. Its 1064nm YAG laser is ideal for jewelry marking, and for color engraving on a variety of metals including gold, silver, copper, aluminum, iron, and steel, and can even be used on ceramics such as sapphire glass.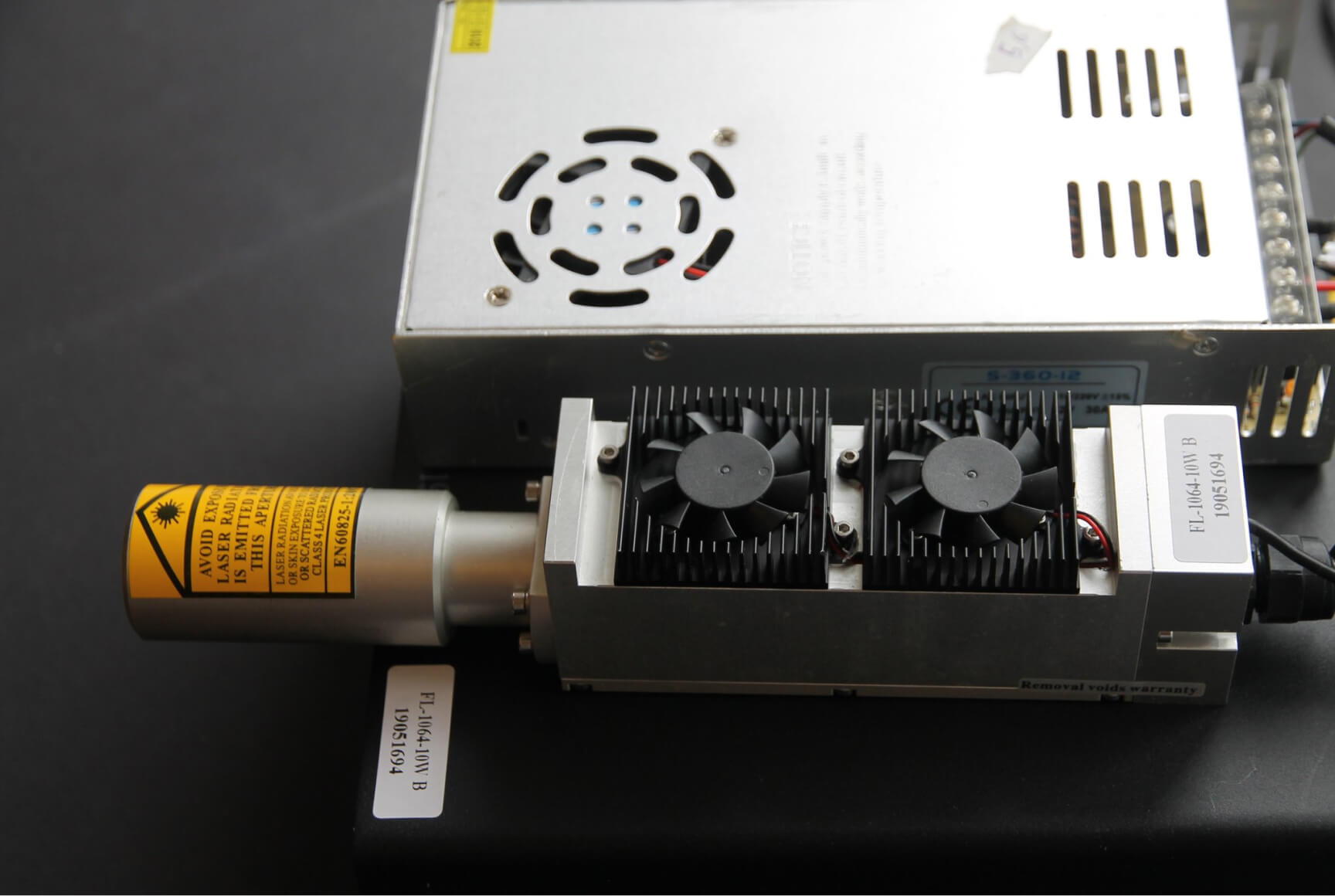 It also works well on plastics such as plastic film and is suitable for use on plastic packaging. You can see an example of the multi-color marking on a sheet of titanium in the image below.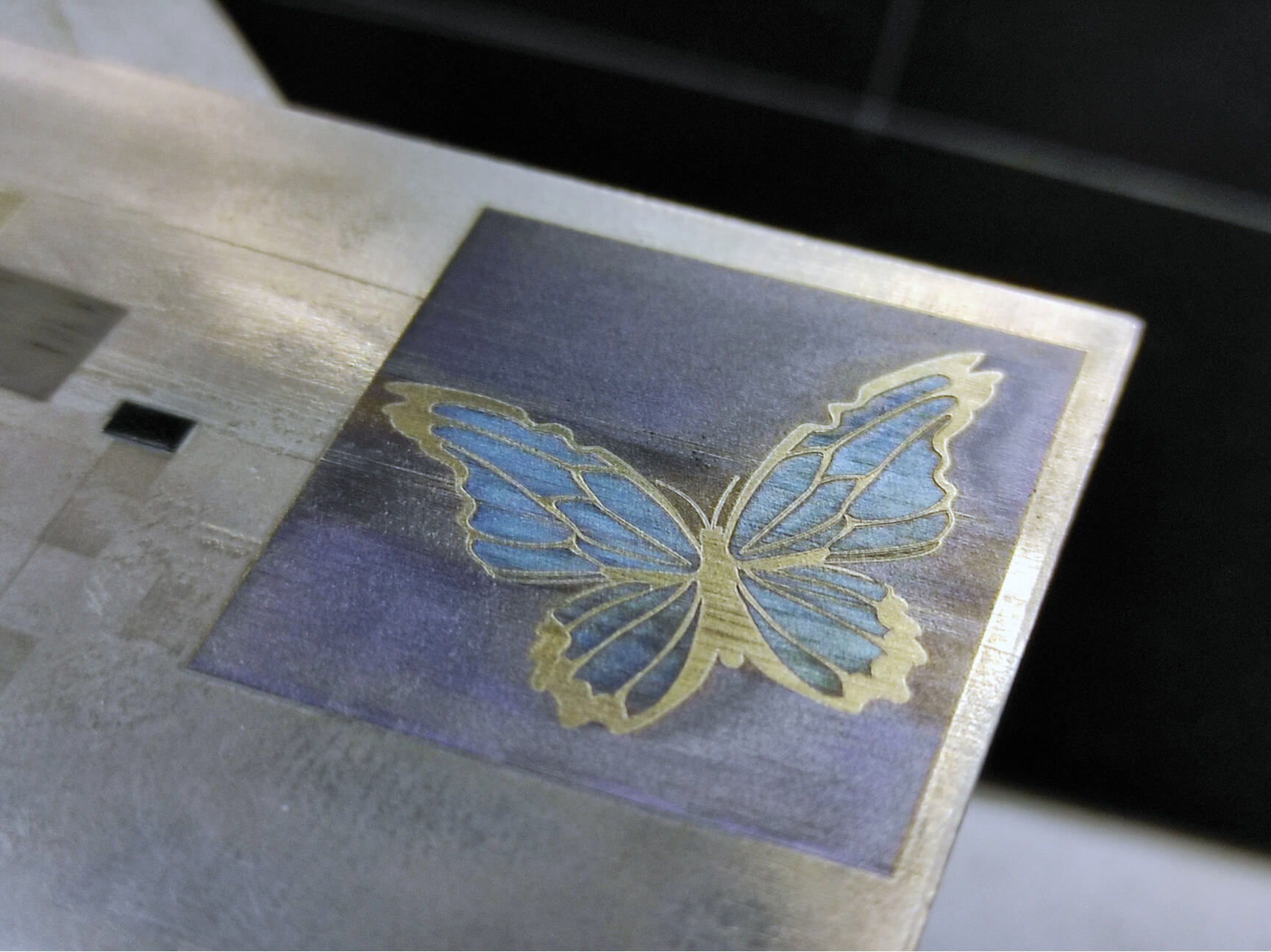 The kit includes the following items:
– DPSS laser module (1064 nm) with 4 watt optical power.
– AC/DC 12V 25A (PSU).
– An advanced mounting bracket.
You can read more about the 4W marking laser right here.
10W Delux laser
The 10 Watt Delux model laser offers the best combination of cost and power, which is why this is the top selling laser from Endurance Lasers. Featuring a Nichia diode type laser with a 445 nm wavelength, the Delux is suitable for engraving materials such as polished and anodized aluminum, steel, stainless steel without needing to use engraving paste. With engraving paste, engraving on both copper & brass can be achieved easily.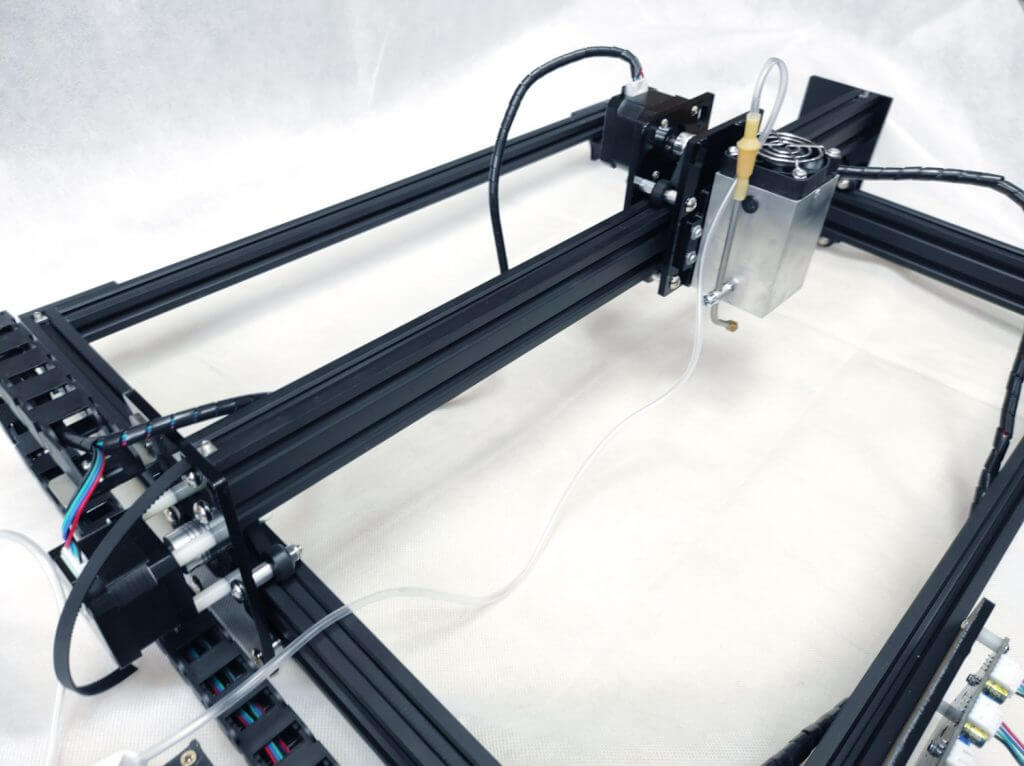 The 10W laser makes light work of cutting certain materials too, and can cut 3.8mm thick plywood in a single pass, as you can see in the image below.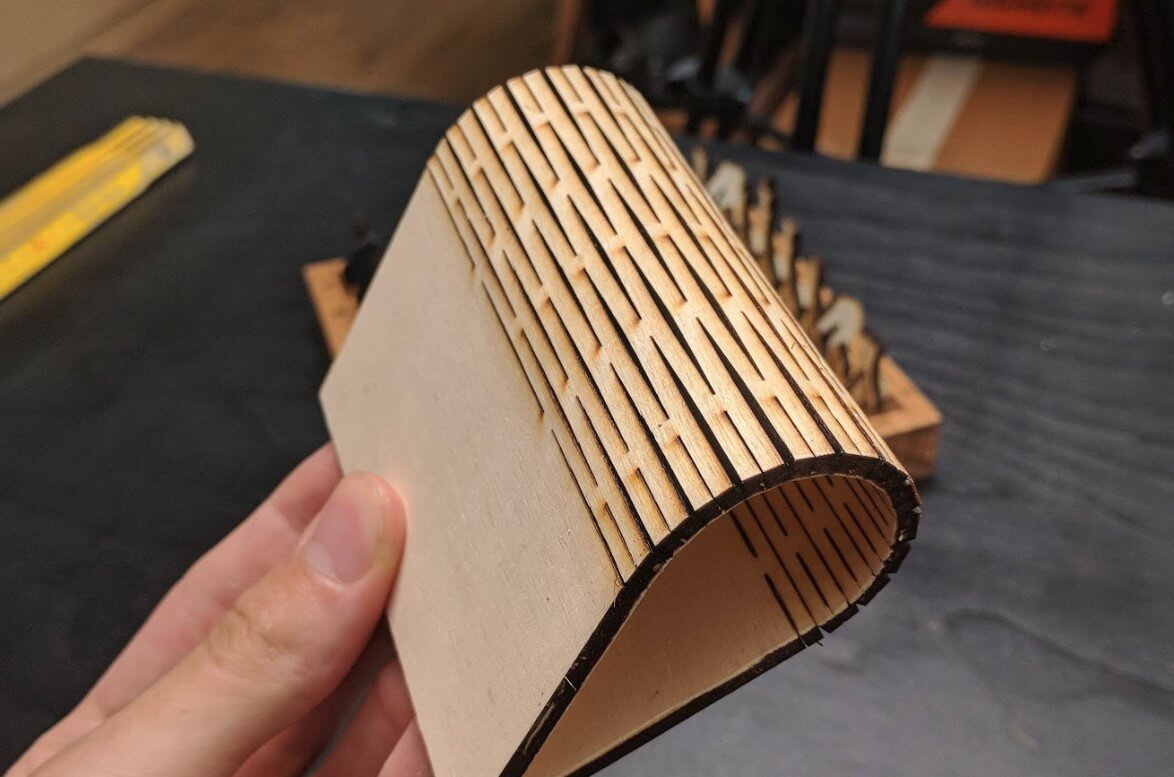 Plastics such as dark acrylic can be precisely cut up to 8mm thick with just a couple of passes of the laser, and thicker woods and plywoods up to 5mm can also similarly be cut with 2 or 3 passes.
This kit comes with the following items:
– 10W diode laser module 445 nm.
– Laser box (laser driver) with Mo1 PWM.
– PSU (12V 5-6A)
– 3 fixation laser lens rings.
– Air nozzle ver 1.0 with a tube
You can read more details about the Delux laser at this link.
10W PLUS PRO laser
The 10 Watt PLUS PRO offers the most powerful single beam diode laser 445 nm module for laser cutting and laser engraving with an advanced laser control box. It has the most advanced electronics in the range and features double TEC cooling systems to keep the laser diode cold all the time.
In addition, it comes equipped with an air nozzle and an air compressor for effective laser cutting as soon as you mount it to your 3D printer or CNC machine. The PLUS PRO can cut through 5mm of plywood without hassle and is great for cutting soft materials such as leather and even sail material.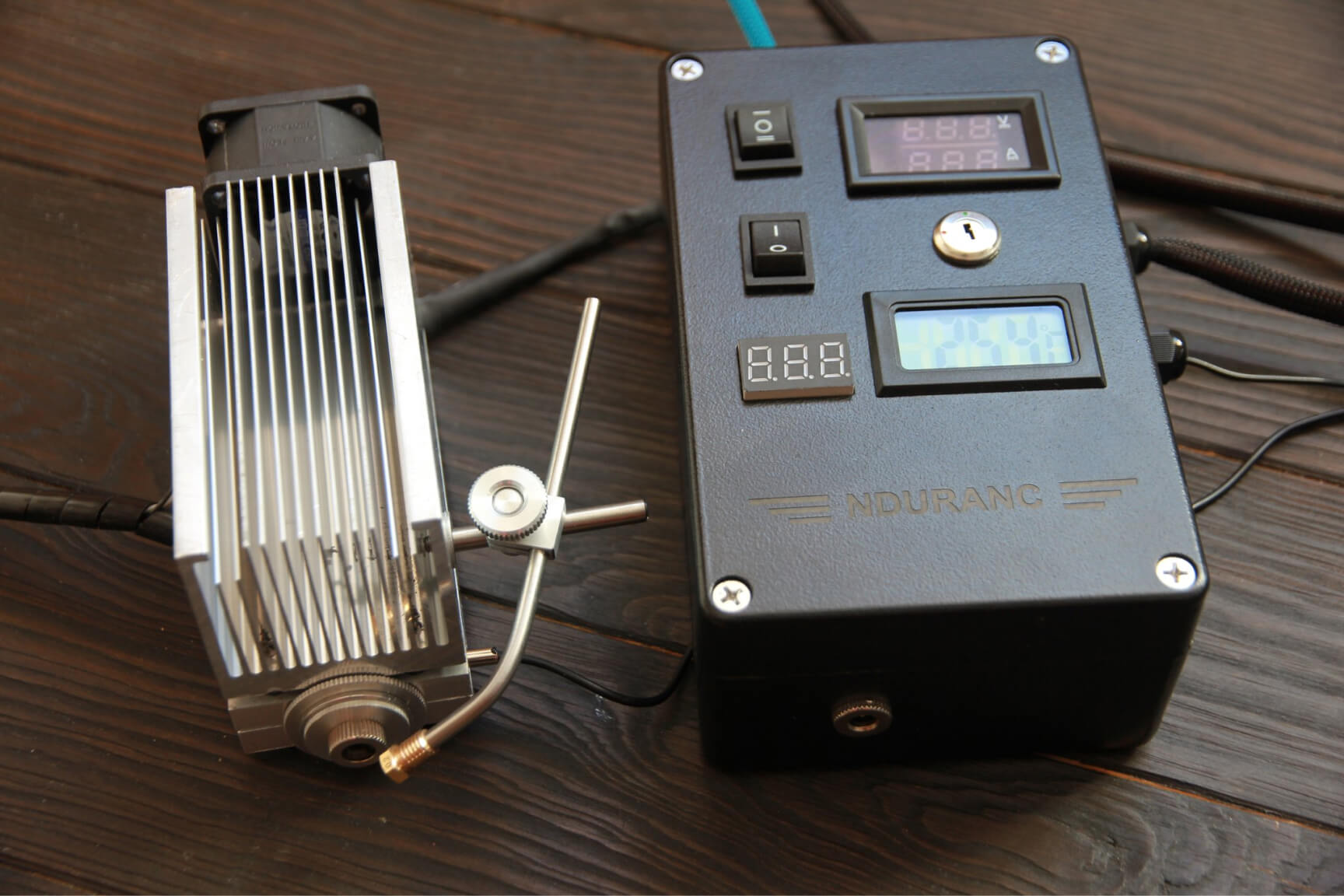 This laser module kit comes with the following:
– 10W PLUS PRO Laser module
– Laser box ver. 2.0
– Regular 3 element lens
– Bigger focusing rings x 3PCS
– 2 x 12V 8A AC DC (PSU) power supply
– Air compressor and air nozzle (ver 1.0)
– 2x DC/DC for TEC cooling
For more details about the 10W PLUS PRO laser kit, visit this link.
15W DUOS laser
The DUOS model is the most powerful diode laser on the market with combined 2 beams, and is capable of cutting a wider range of materials and at high speeds of up to 500mm per minute. Naturally, the DUOS comes with two nozzles for your air supply also, as you can see in the image below.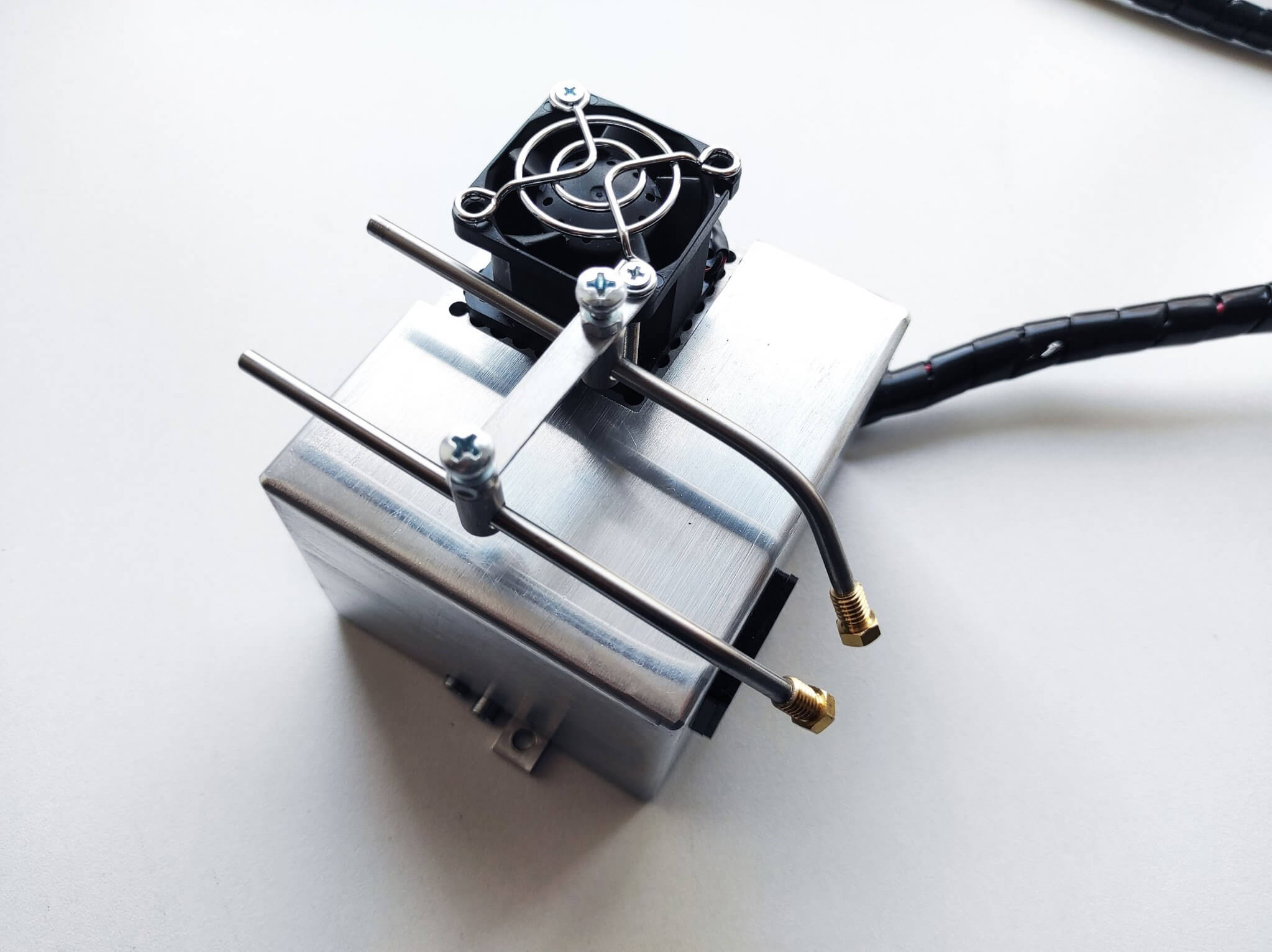 For example, the 445 nm wavelength DUOS can slice through 3.5mm thick cedarwood with just two passes of the dual laser.
The video below shows how the 15W DUOS compares to a 10W laser.
The kit includes:
– 15W "Duos" laser beam system. ver 1.1.
– A big single laser box with Mo2 PCB.
– DC/DC converters for TEC cooling
– 2 x PSU (12V 8A AC/DC).
– 2 x air nozzle ver 1.0.
– 1 x an advanced mounting bracket.
Further details of the DUOS are available over at this link.
Extras and Discounts
In addition to the included components listed for each model, each purchase also comes with focussing plates, laser connectors, protective gloves, and goggles specific to each laser's wavelength. You also get some stickers too.
There are some big discounts currently available on the site right now also, with savings of several hundreds of dollars being available on most models.
If you'd like to see their range in full, then head over to the Endurance Lasers website.